Easter is a time for celebration. Easter is a holiday that is often spent with loved ones in thanksgiving and joy. People have many different traditions when it comes to Easter, but most celebrations involve food. Sharing a meal has become symbolic of celebrations and Easter is a testament to this. To make sure you can spend time with your loved ones during this holiday, let us cook for you! We offer an Easter Feast so that you can relax during the holiday!
As a family business, we value time spent together. We know that moments of celebration are important and we want you to enjoy all the time that you can together. The Feast is prepared in-house by our commissary. Just like all of our food, the feast is prepared with all natural ingredients with no preservatives. We take pride in using only the highest quality of ingredients.
The Easter Feast includes traditional and delicious items that can feed between 10-12 people. Each category has a variety of options that you can choose from to best feed your guests. You get a ½ pan of salad, a ½ pan of vegetables, and a ½ pan of pasta or potatoes. As another addition, the feast also includes a dozen dinner rolls. For the main entree, you get a choice of  a whole baked ham with our signature apricot pineapple glaze or our mediterranean style boneless roasted leg of lamb. And can't forget the dessert! You can choose between zeppole or cannoli! If you just want help on the main entree, we also offer single leg of lamb or ham!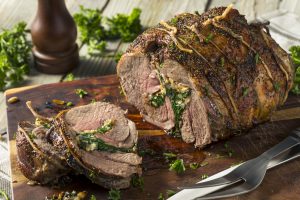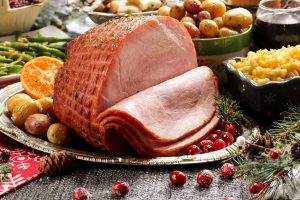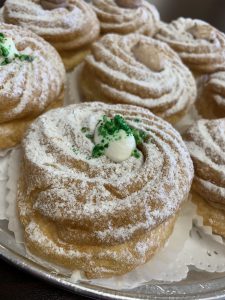 Check out our holiday feast flyer for all your choices and more information. Call (630) 620-4444 ext. 1040 for more information.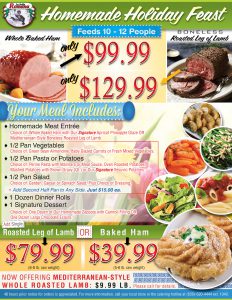 From Our Family To Yours