One of our favorite parts of fall is the fresh produce, especially apples! While apples are available year round, there is something about fall and apples that go hand in hand. Large, juicy apples fresh from the local farms are readily available in store

With so many different varieties of apples, there are some for every taste. Apples are versatile, so they can be used in cooking every meal!

Here are 4 different recipes that embrace the peak of apple season!
1. Apple Quesadilla
A quick, super-yummy dessert little kids can help make and bigger kids can cook up themselves. Perfect for the fresh fall apple crop! Simple to make and delicious, pick your favorite apple and make this any time of day dish!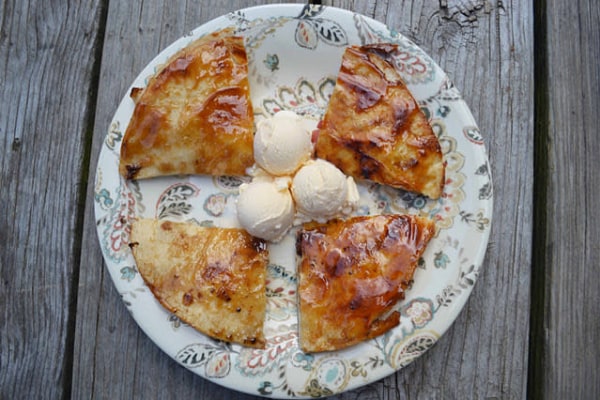 The Recipe: https://shopcaputos.com/recipe-rack?dishId=0c7f2a2c-76c2-4202-9354-7b8f06145266&dishName=apple-quesadilla
2. Apple Cider Bundt Cake
Apples are a classic for fall and so is apple cider! A delicious cake, it's easy to make and will make your house smell like fall and tastes even better than it smells! The apple cider glaze is just the cherry on top of this already delicious cake!
The Recipe: https://shopcaputos.com/recipe-rack?dishId=5eeee406-71c2-46f3-9d49-143c402f74e5&dishName=cider-glazed-apple-bundt-cak
3. Sausage, Sweet Potatoes, Apples, and Kale
Salty, roasted sweet potatoes, apples, onions, and kale are tossed with sage and balsamic and topped with roasted sausages for a quick, savory-sweet, satisfying dinner. A one pot dish that includes some of the best fall produce, this is a dinner must try!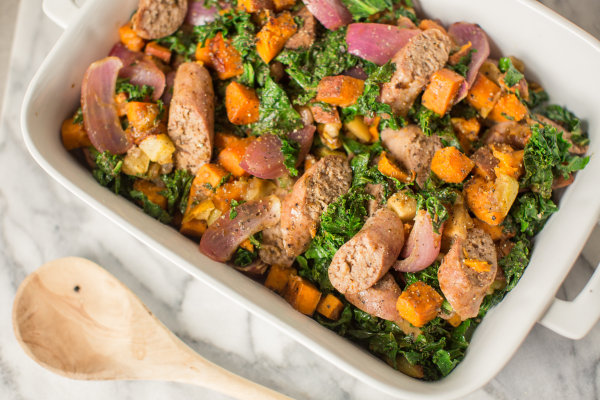 The Recipe: https://shopcaputos.com/recipe-rack?dishId=f8cc3f54-f427-4b39-8bad-95b5b88b019d&dishName=roasted-sausage,-sweet-potatoes,-apples,-and-kale

4. Cranberry Apple Chutney
Apples and cranberries just go perfectly with pork or poultry. With Thanksgiving nearing, cranberry cravings must be satisfied! This makes a great side dish or topping.
The recipe: https://shopcaputos.com/recipe-rack?dishId=1ba49232-436d-4ac2-a851-83272cffb318&dishName=cranberry-apple-chutney

Get ready for the cooler weather and the crunchy, juicy apples! Now, we hope you put all those apples to good use with some of these recipes!
From Our Family To Yours