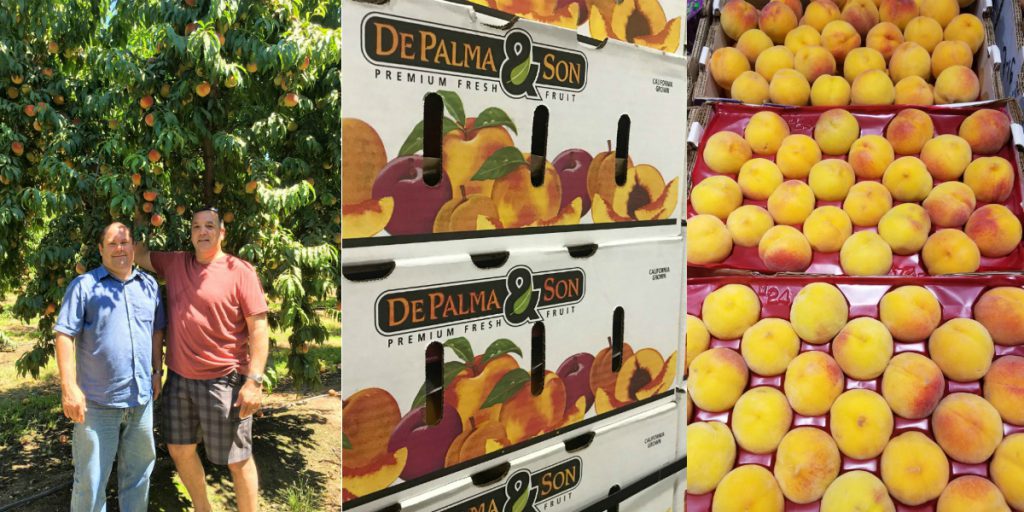 As we continue to enjoy the summer season here in Chicagoland, it's time to talk about the annual arrival of a delightful summer fruit grown exclusively for Angelo Caputo's Fresh Markets by an Italian family farm in California. Percoca peaches are an Italian specialty variety of clingstone peach prized for their flavor and aroma. Like most cling peaches, the Percoca's flavor and consistency make it ideal for canning, processing, and cooking but are also quite delicious when eaten fresh. For over 30 years, we have been doing business with the family-owned DePalma Farms, who grows Percoca peaches exclusively for Angelo Caputo's Fresh Markets.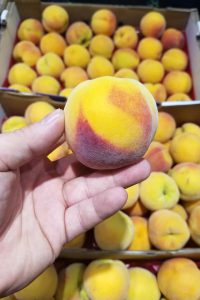 These peaches have a flavorful yellow flesh which can be enjoyed in many ways, after removing the stone. One such way, popular in many parts of Italy, is to place chunks or slices of Percoca peaches into a container and cover them with white or red wine. After allowing this combination to mingle and chill for a while, it is customary to sip the wine and eat the wine-drenched peaches. There are entire festivals in Italy dedicated to this simple yet delicious treat.
Our Percoca peaches are only available for a limited time each year. Please stop in soon to get yours!