As the Thanksgiving holiday passes and our fridges empty of all the leftovers, we take a minute to reflect on the many blessings around us. As we get that fleeting moment of calmness before Christmas kicks in, our family would like to share what we are grateful for.
Our Loyal Customers
We are incredibly thankful to all those who have supported us over the years. Whether you have been shopping with us since our Harlem and Wrightwood days in 1958, you recently discovered us, or anytime in between… we are incredibly grateful to the support and loyalty our customers and communities we serve have shown us!

Our Dedicated Staff
We want to thank our dedicated staff who have been working selflessly to keep our stores clean and our shelves stocked. We are so proud and thankful for the hard work and dedication, especially during these trying times. Our staff has made our family so proud in the way that everyone has stepped up and helped to serve our local communities!

We would also like to extend our thanks to their families for the support they have offered to our employees!
Our Family
Angelo Caputo's Fresh Markets started as a dream. My grandfather, Angelo Caputo, left his home in Italy to come to America in hopes of creating a good life for himself and his family. His hard work, dedication, and sacrifice is the reason we are where we are today. The unending support of my grandmother, Romana Caputo, cannot go unnoticed. She was a helpful and supporting pillar through the hard work and long days.  Both gone too soon, their presence lives on forever in our hearts as we live and work each day with the values they instilled in us.
My parents, Robertino and Antonella, have done more for us than you can imagine. They both began working at very young ages. They take every opportunity to thank my grandparents for their sacrifices and dedication, but will never look for credit or draw attention to all they did for us as a business and a family. They have taught my siblings and I so much. I am also grateful for my siblings. Our parents have raised us to put family first and because of their influence, I am blessed enough to have siblings that I can call my best friends.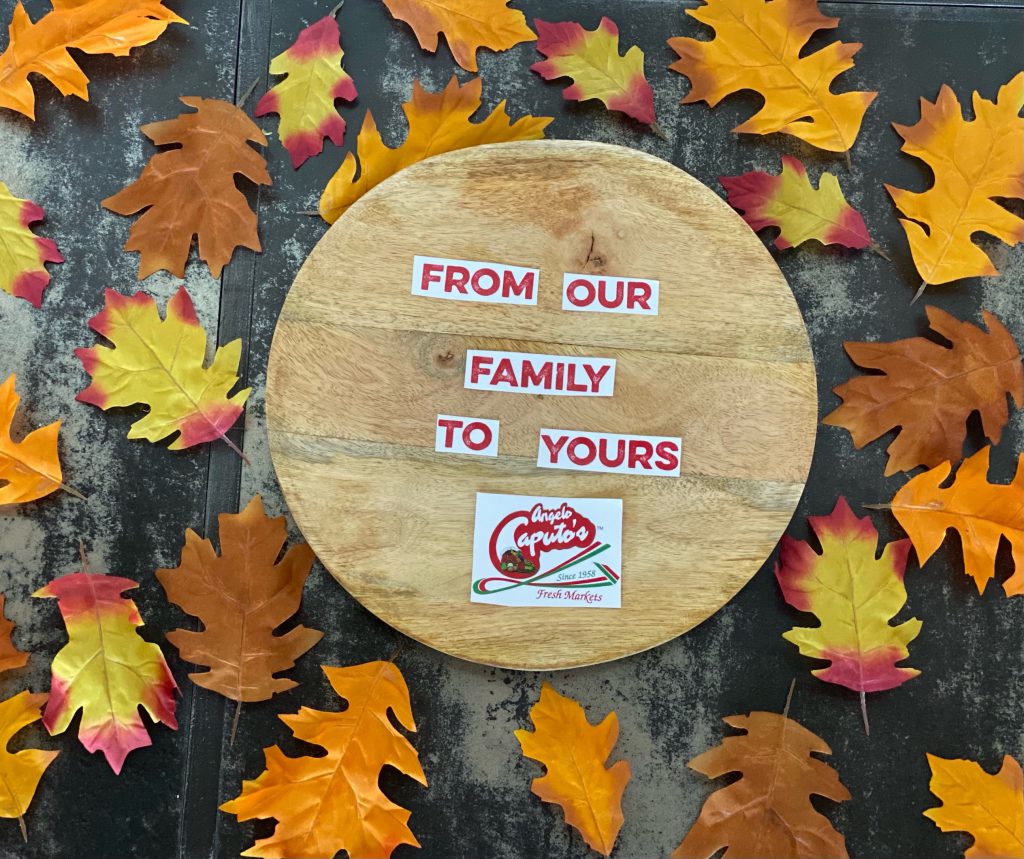 We hope you and your loved ones all had a Happy Thanksgiving!
From Our Family To Yours