Getting ready to spend your Sunday sitting around the TV with friends and family for a Big Game party? There are tons of things to look forward to on Sunday, but here are three things we're looking forward to… the game itself, the halftime show, and the food! 
People go all out with their game day spreads, eating the classic football watching foods. If you're hosting, but have too much to do to think about what food to prep, we have you covered! 
Our catering department has tons of party trays and dishes that are great to feed a crowd. So if you need part of your feast covered.
Here are 5 catering trays that are sure to leave all the fans fed and happy!

This platter includes a Hawaiian Round Bread cut open and filled with our homemade spinach dip. The tray comes with veggies and pita chips for dipping. The best part? The bowl is edible!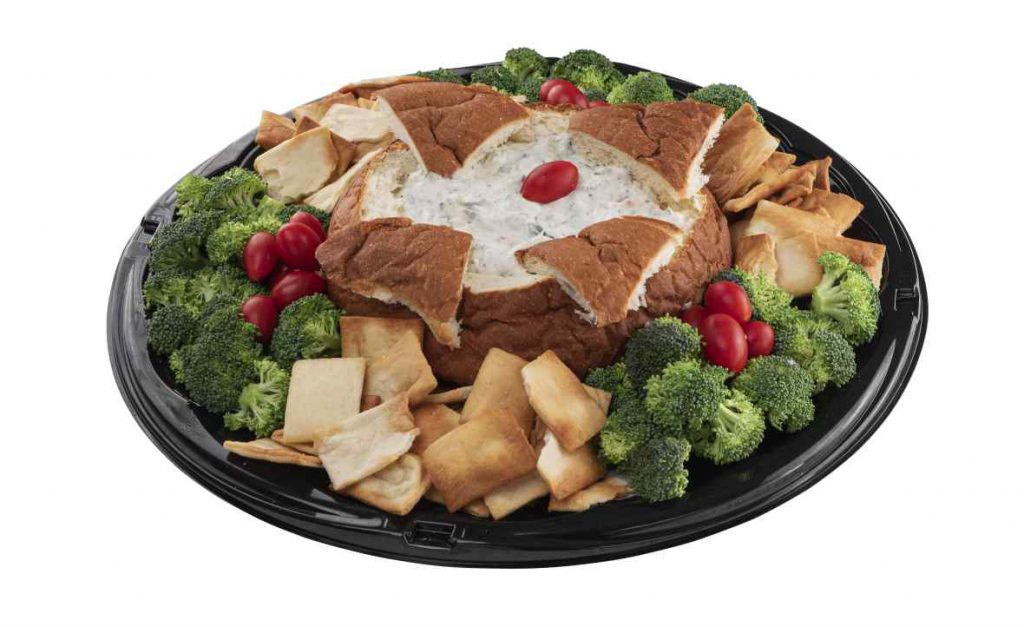 This platter is a great addition to any feast! A pre-game snack, 4th quarter pick-me-up, or late night snack… these sandwiches are a perfect size. Plus, if there are any sandwiches leftover, they are easy to pack in your kid's lunchbox the next day. This platter includes a mix & match of Various Mini Sandwiches– Prosciutto & Provolone, Mortadella & Mozzarella, Ham & Swiss, Turkey & American Cheese. Plus, there are 3 different size trays so you can get the amount of sandwiches that works best for you.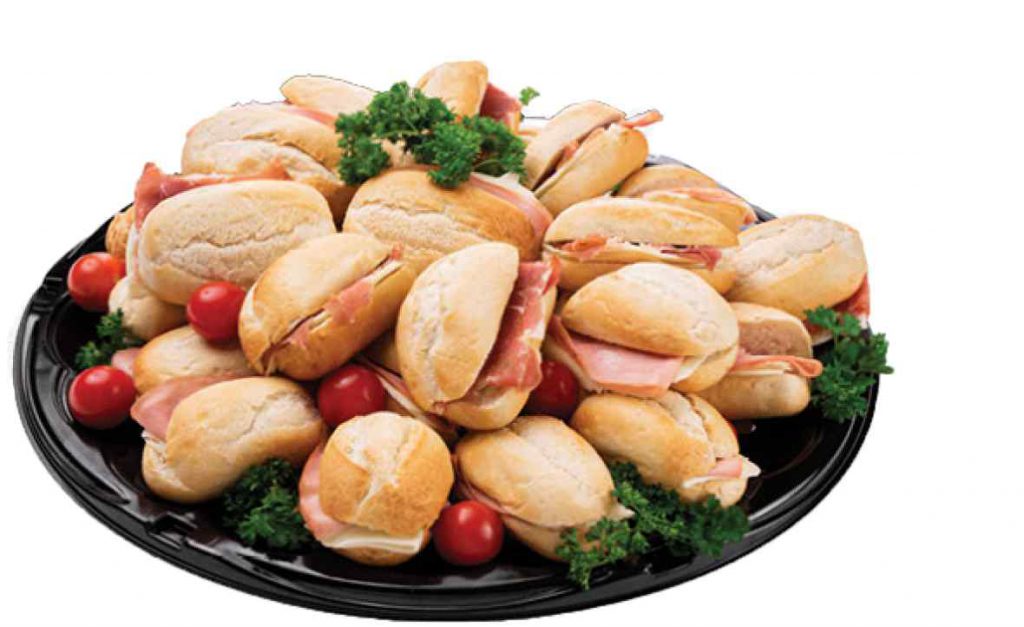 What's more American than football? That's why this deli tray is a must! With 5 different lunch meats on the platter, this is great for everyone. This tray comes with Smoked Ham, Honey Ham, Krakus Ham, Hard Salami, and La Bella Romana Oven Browned Turkey and is available in 3 different sizes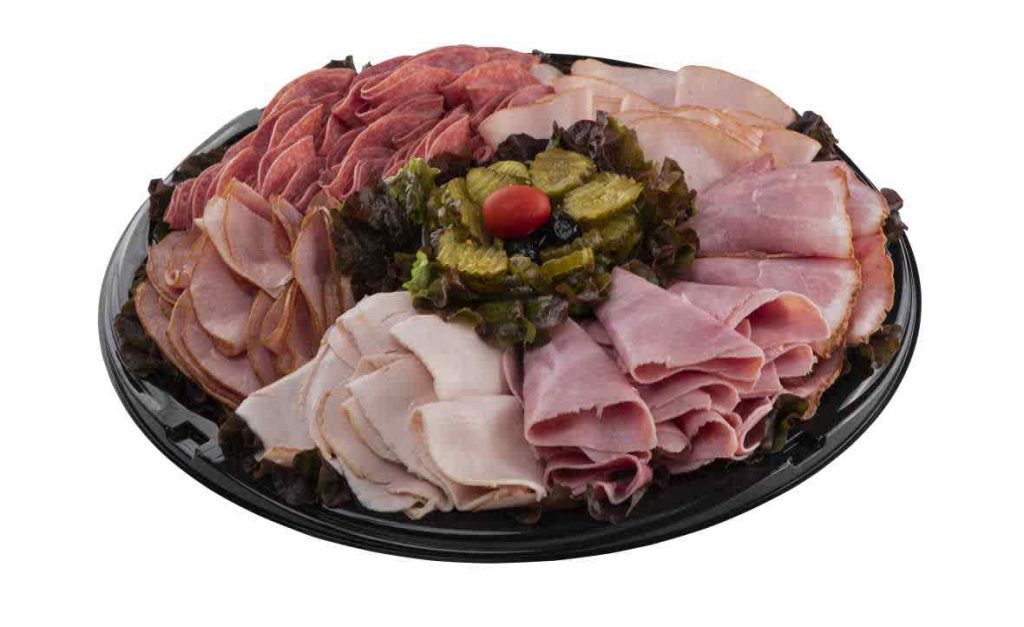 Another great option is our mini chicken Caesar wraps! Flour Tortilla Wraps, Rolled with Breaded Chicken Strips, Fresh Lettuce, Caesar Dressing & Fresh Parmesan… it's a delicious and different platter to serve your guests!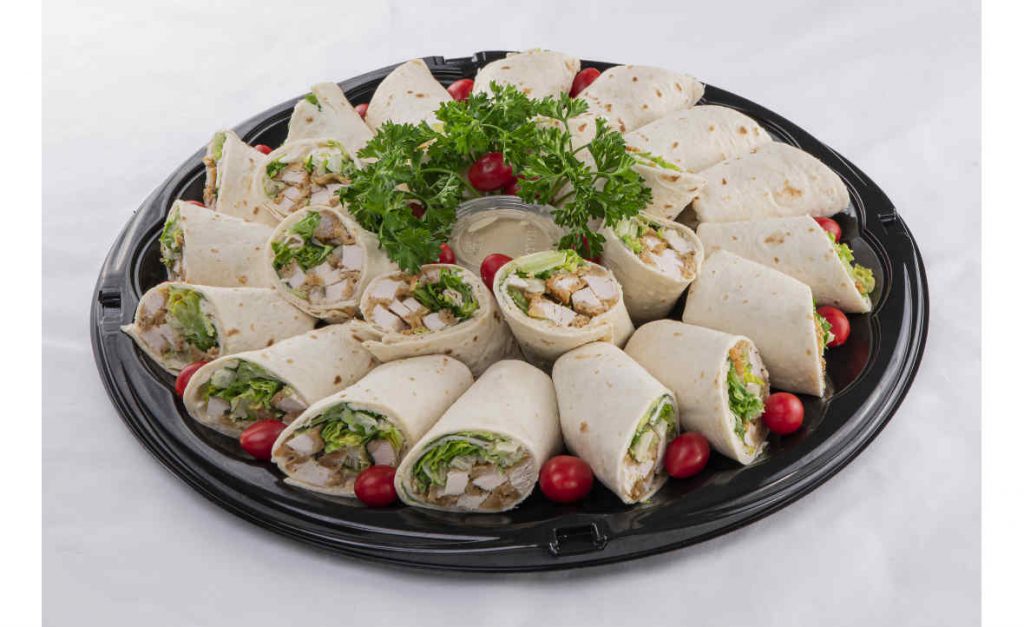 Everyone loves chips and dip! With so many dips to choose from, our dip-n-snack platter is a great option because there is something for everyone. This tray includes Homemade Fresh Pico De Gallo, Homemade Fresh Guacamole, Homemade Fresh Spinach Dip, Homemade Fresh Artichoke Dip, Homemade Fresh BLT Dip, Refried Beans, and Cheese Salsa.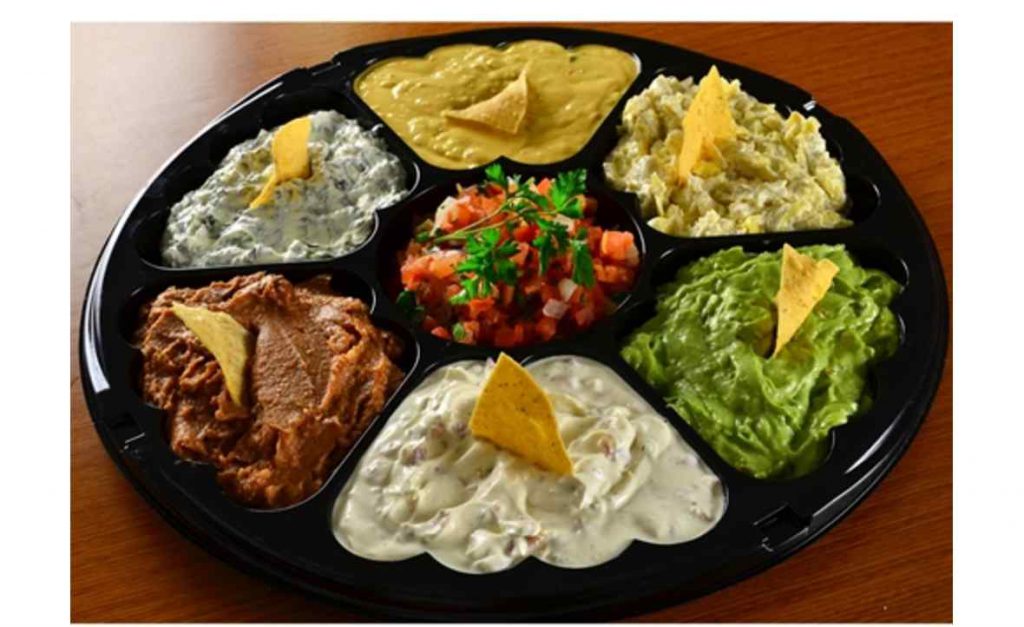 These are just a few of the many options. Browse our catering menu to order whatever you need and stop in for all your gameday needs!
From Our Family To Yours