In late October of 2018 the new 10,000 square foot addition of our Addison store officially opened! This new addition brought what our customers love from our Carol Stream location to Addison as well as some other unique features! We expanded our hot foods department, added a coffee bar and a bar, highlight our fresh salsa and fresh guacamole, included a tortilla machine with fresh tortillas made daily, and much more! We are so excited about all of these new features and want you to share in our excitement! We've got some fun upcoming events to celebrate our re-grand opening of Addison!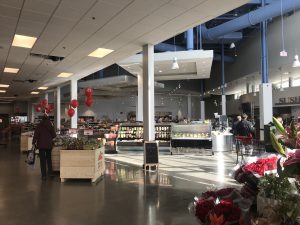 One event will be a menu tasting! We will be sampling appetizers from our catering menu! This event will take place on January 12th from 11am-2pm then again later that day from 4pm-7pm. This event will take place again on February 2nd from 11am to 2pm and from 4pm  to 7pm. This complimentary tasting will also include wine samples from some premium brands!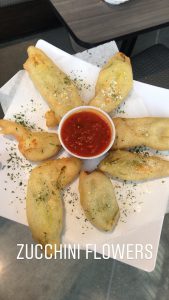 Our next event will take place on January 19th, again from 11am to 2pm and from 4pm to 7pm. This event is a pasta demo. Our chef will be preparing orecchiette d'estate. This demo will feature orecchiette pasta, an ear shaped pasta that is a traditional type of pasta in Mola di Bari,  Angelo's hometown. L'estate means summer in Italian so orecchiette d'estate (orecchiette of summer) is a very light dish. It is prepared with fresh vegetables, our homemade Italian Sausage, and our La Bella Romana homemade marinara sauce. Delicious year round!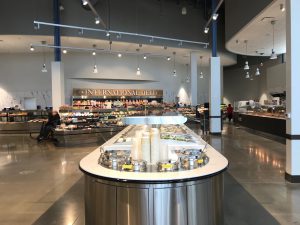 As food is a big part of our business and our new addition included a large expansion of our hot foods, we will be having $1 mini sausage sandwiches with sweet peppers!  This special will take place on January 26th from 11am to 2pm and from 4pm to 7pm. Our homemade sausage comes from an old-world recipe that has been perfected throughout the years. From the making of our sausage to the spices, it is all homemade and mouth-wateringly delicious!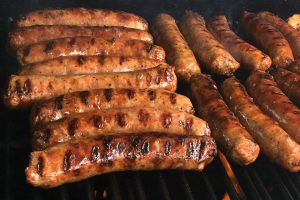 We are thrilled about the new additions to our Addison store! We thank all of our loyal customers for their continued support throughout the remodel! We look forward to celebrating with you during these events and more upcoming events!
From Our Family To Yours