As the month continues we go into our next holiday… Fat Tuesday! 
Fat Tuesday is the day before Ash Wednesday, the start of Lent. Tradition has it that you are supposed to eat rich, fatty foods before Lent. Lent starts a period of fasting and reflecting, so many people take the day before as an opportunity to indulge and give into your cravings!

This celebration is adapted from many different cultures– Carnivale, Mardi Gras, Shrove Tuesday, and more. One of our favorite ways to celebrate has been adapted from Polish culture.

A must have on Fat Tuesday– Paczki! Paczki are a Polish donut usually with some kind of sweet filling in the middle. In the month of February there are two days dedicated to enjoying Paczki– Fat Tuesday and National Paczki Day. Fat Tuesday is always the Tuesday before Ash Wednesday (the beginning of Lent) and National Paczki Day is the Thursday before that. This is because in Poland many people indulge in Paczki on the Thursday before Lent, known as Fat Thursday or Tlusty Czwartek. It can be dated back to centuries ago when people would use up all the ingredients in their house before fasting for Lent. The use of eggs, milk, sugar, etc. would result in a delicious treat with a sweet filling. 
Many people believe that not enjoying a Paczki on these days can lead to bad luck… and who would want to risk that?
Looking to indulge on this Fat Tuesday? You've come to the right place!
We have a full line of standard and gourmet paczki!  
Standard
The classics that you can never go wrong with! There is a flavor for everyone.
Raspberry
Apricot
Strawberry
Cheese
Bavarian Cream
Cherry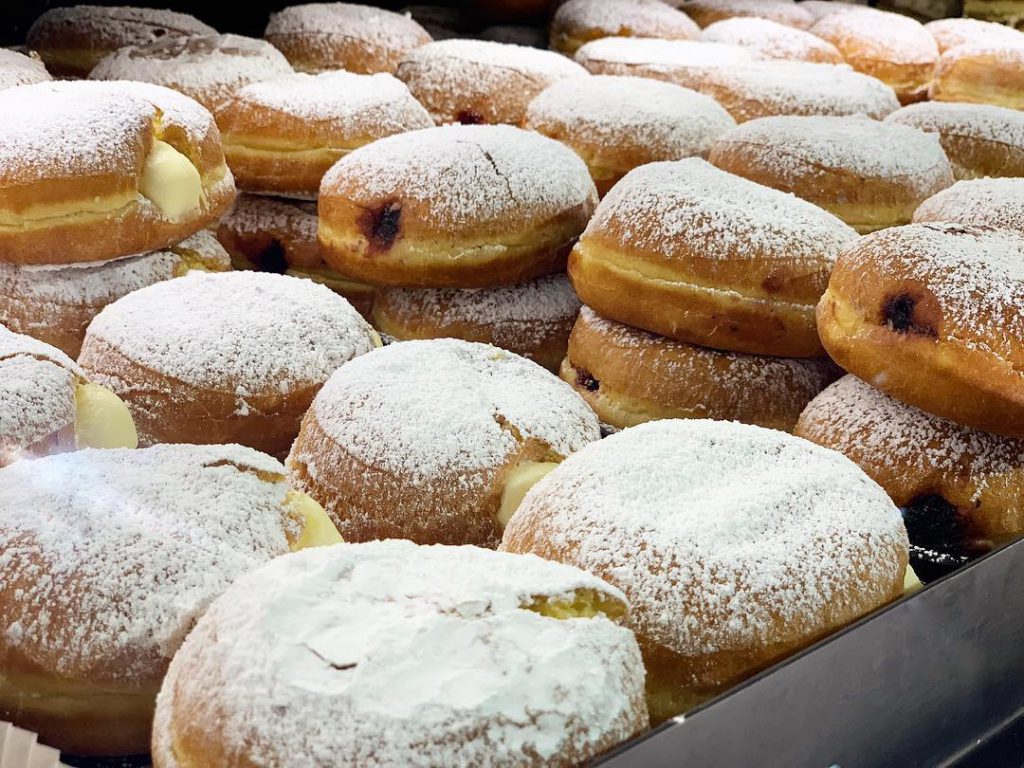 Gourmet
Love the standard ones, but want to spice it up a bit? These fillings made in house take our paczki to the next level. 
Boston Cream
Nutella Mousse
Strawberry & Whipped Cream
Apple
Cannoli
These are must tries! Available on 2/16 and 2/21, we will see you at one of our 8 locations 🙂
From Our Family To Yours