Love is in the air and that's because Valentine's Day is right around the corner! Valentine's Day has always been a day to show your loved ones that you care… whether it's sharing a special meal, going out of your way to send a text or call, or getting a little something– there is plenty you can do to make the one you love feel extra special  February 14th. 
Need some inspiration? Here are a 3 things you can do or give as a token of your love.
Sweets
Does your loved one have a sweet tooth? Chocolates, cookies, pastries, chocolate covered strawberries, candies.. So many opportunities! Our bakery has a variety of Valentine's Day sweets! We have special cookies and butter cookies decorated with pink sprinkles. We have chocolate covered strawberries. We also have special, heart shaped cannoli cake or a cookie cake. Nothing quite says "I love you" like a sweet from our La Bella Romana Bakery! 
Flowers
An easy reminder of your feelings is flowers! With all the different bouquets and arrangements, it is easy to find the one that fits your loved one perfectly. Whether you want to order an arrangement or just pick up a bouquet, we have just what you need!

Flowers are proven to release happy chemicals into the brain because the vibrant colors, the fragrance, and the overall look can bring about a sense of joy. Flowers are a great way to spread love. We have a wide selection of flowers at each store. You can also call Naperville, South Elgin, or Carol Stream to place a custom order!

Love flowers, but want to do something a little different that will last longer? Check out our rose globes! In a variety of different colors, round or heart shaped glass, these are awesome! They last for a long time, so this happy reminder will be around for a while.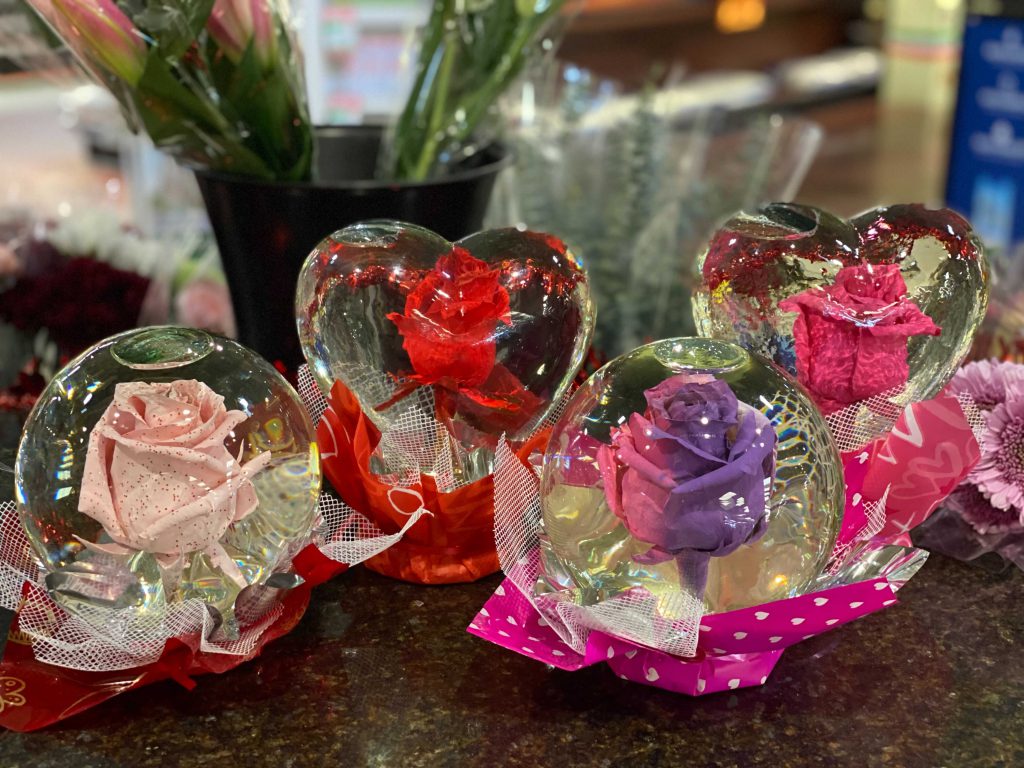 Cook a meal
Cooking a meal together and sharing laughs, conversations, and maybe some wine is a great way to make memories and spend time with your valentine. You can stop by our seafood department or meat department to pick up some main course items… surf and turf anyone?
If you want to cook together, but need some ideas on what to make, here is a few that we are looking forward to testing out  
Head to The Recipe Rack for some more ideas

From Our Family To Yours