Are you craving a home-cooked meal, but don't have the time to do everything by hand? Want something that's quick, but still healthy for your whole family? We have just what you need! At Caputo's we have everything you need to make a delicious meal that is healthy and won't take too much of your time! 
Your first stop on the shopping trip will be in our meat department. We have a variety of pre-marinated meat and chicken for you to choose from. Because they are all pre-marinated, all you have to do is take them home and cook them. Some of our pre-marinated chickens include, rosemary and herb, garlic parmesan, mediteranian style, and more. These are all-natural with no preservatives, making it an easy meal solution that is good for you and your family.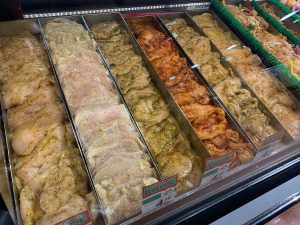 You can't forget sides to go along with the meal! We all know that cutting and cleaning vegetables is a tedious task that is time consuming, so let us do it for you! Chicken is easy to pair with mostly anything, especially vegetables. We have a few different options to give you a shortcut when finishing off your meal. You can check out our cut foods section. Cut foods has vegetables that are already cut and cleaned for you, so you just have to cook them and season them to your liking! You can also browse through the prepared foods section where we have some already cooked and seasoned vegetables with incredible flavor. Some of my favorites that can be paired nicely with any of the pre-marinated chicken options are green beans and zucchini!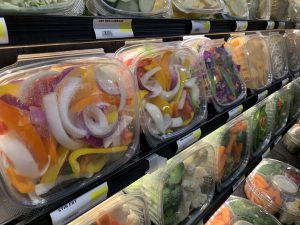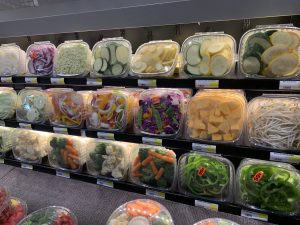 When you're done, check out our liquor section to get a nice bottle of wine so you can begin to unwind after a long day because you deserve it!
From Our Family To Yours