The smell of fresh bread just coming out of the oven is nothing short of heavenly. The fresh aroma mixed with the thought of eating warm bread that is soft on the inside with the perfect amount of crunch on outside is enough to make your mouth water. At Caputo's, we have a selection of fresh baked La Bella Romana breads to satisfy any craving!
One of our unique breads is our ciambella bread! In Italian, "ciambella" is generally used to describe a ring shaped baked good and that is exactly what our homemade ciambella bread is! It is a round loaf of bread with no center, the donuts of bread! It is light and crunchy. Made from scratch daily, the ciambella is a great addition to any meal or the perfect snack. While it is delicious on its own, you can always add a little flavor. Our La Bella Romana bread dipping is the perfect pair. All you have to do is add the bread dipping to oil and dunk your bread!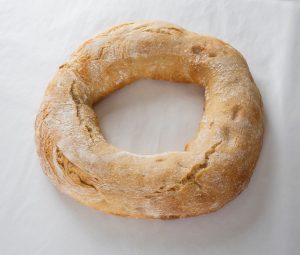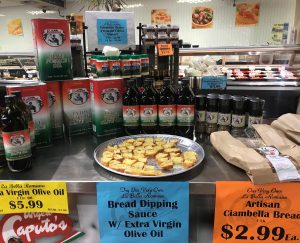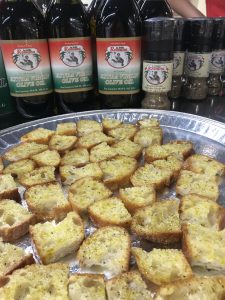 A classic is our focaccia! Focaccia bread is a go-to. Focaccia is a flat bread that has a similar consistency to pizza dough. It can be prepared with many different toppings. The classic focaccia you are probably used to seeing is topped with olive oil, oregano, and tomatoes. The cool thing about focaccia is that it is very versatile. You can eat it alone, cut it up and put it in your bread basket during dinner, or even use it to make a sandwich. It comes in a variety of shapes and sizes including square, individual minis, and round! Who else wants a focaccia sandwich with mortadella and provolone for lunch tomorrow?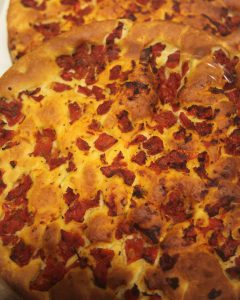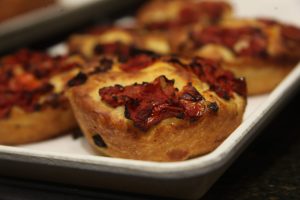 We are also bringing pull apart breads back! Our pull apart breads! Our pull apart breads are designed for sharing because of their unique style which make it easy to take pieces or cut the bread. We have different flavors of this bread and the style make it so you can get the different ingredients in one bite! This bread consists of fresh dough that is seasoned with herbs then left to rise before adding various combinations of ingredients.  One is made with Genova salami and provolone, then splashed with our extra virgin olive oil. Another type is for our spicy lovers! This one is made with sliced jalapeño and sharp cheddar. Our third type is our broccoli and cauliflower medley with cheddar cheese. The veggies are sautéed in extra virgin olive oil with fresh garlic, herbs, and spices. Once the breads are paired with their respective ingredients, chopped to achieve the unique shape, left to rise again, and placed into an oven until golden brown. This process creates a medley of melted cheeses and ingredients that will leave your mouth dancing from the combination of flavors! While they can be enjoyed cold, they're best enjoyed warm! At home, all you have to do is pop it into your oven and reheat it for 10 to 15 minutes at 300-325 degrees until crispy! It will taste as good as it smells!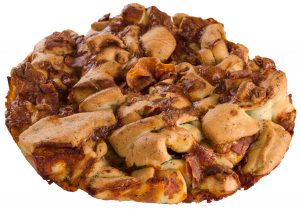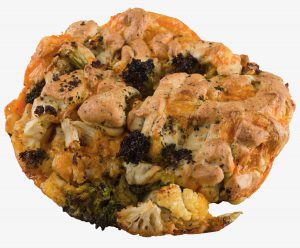 Stop by our bakery section to pick out the perfect bread to accompany your meal or just something to snack on!
From Our Family To Yours