When walking around our store, you might notice a unique brand with a beautiful black and white image on it… that would be our private label, La Bella Romana!
La Bella Romana translates to "The Beautiful Romana." The name of our private label was created by Angelo Caputo as a way to honor his wife and our matriarch, Romana Caputo. The image on our label is Romana herself. The photo was taken by Angelo while they were honeymooning in Venice in the 1950s.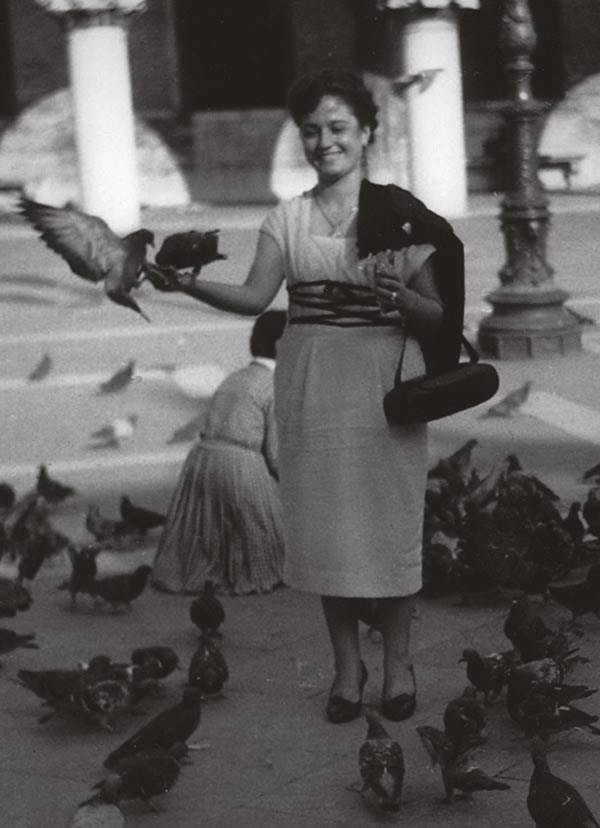 The brand was created in 1984 and the first product was every Italian household's staple item, canned tomatoes! The product line began to slowly grow as we imported more products proudly boasting the La Bella Romana name! The private label now includes bakery items, deli meats, catering and prepared foods, grocery products, and more.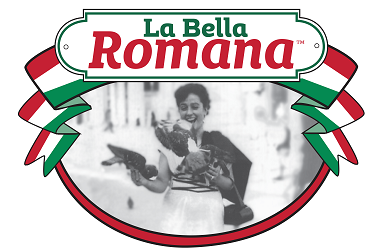 Here are 6 La Bella Romana Must Tries!
Focaccia
Made in-house by our bakery team and available in different sizes and shapes, our tomato focaccia is one of our favorites! We make our own dough and use our own seasonings! Focaccia is great to eat on its own, as bread for a sandwich, and even as a burger bun!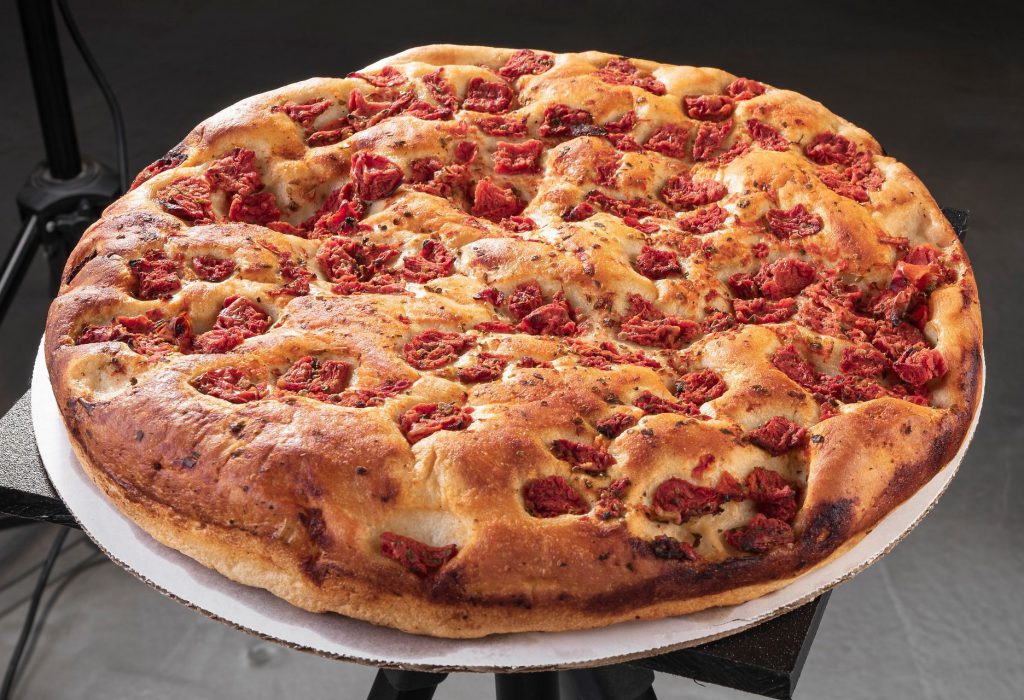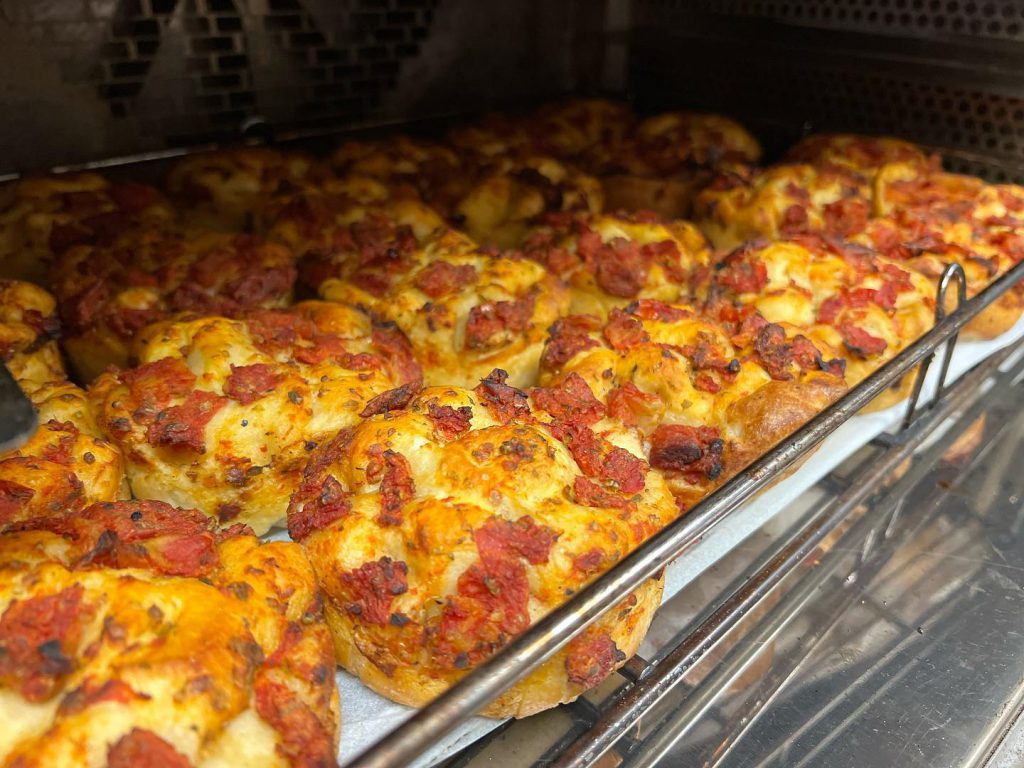 Taralli
One of our favorite snacks is our La Bella Romana Taralli. They are imported from Italy and come in many different varieties! Rosemary and potatoes, olive oil, paprika, and many more. Taralli are a cracker like snack. They are great with cheese, wine, and more!

Pesto
La Bella Romana pesto is so versatile and authentic! It is great as a sauce, bread dip, and more! It is creamy and bold with flavor!
Giardiniera Relish
A Chicago classic and a great way add a little flavor to our meals with some of our hot or mild pepper mix. If you haven't tried our giardiniera relish yet, we highly recommend it! This chopped up mix can take your dish to the next level. It is small enough to get a bit of giardiniera in every bite without it being overpowering!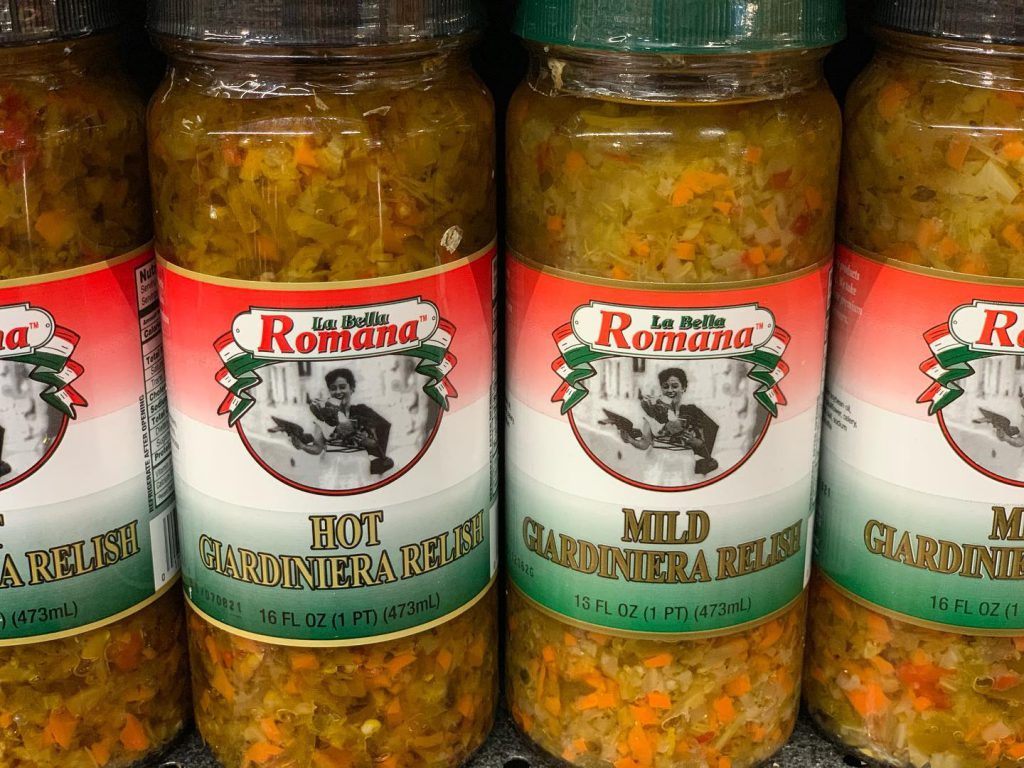 Chocolate Covered Almonds
Available in our bulk department La Bella Romana chocolate covered almonds are a great snack! You can pick either dark chocolate or milk chocolate.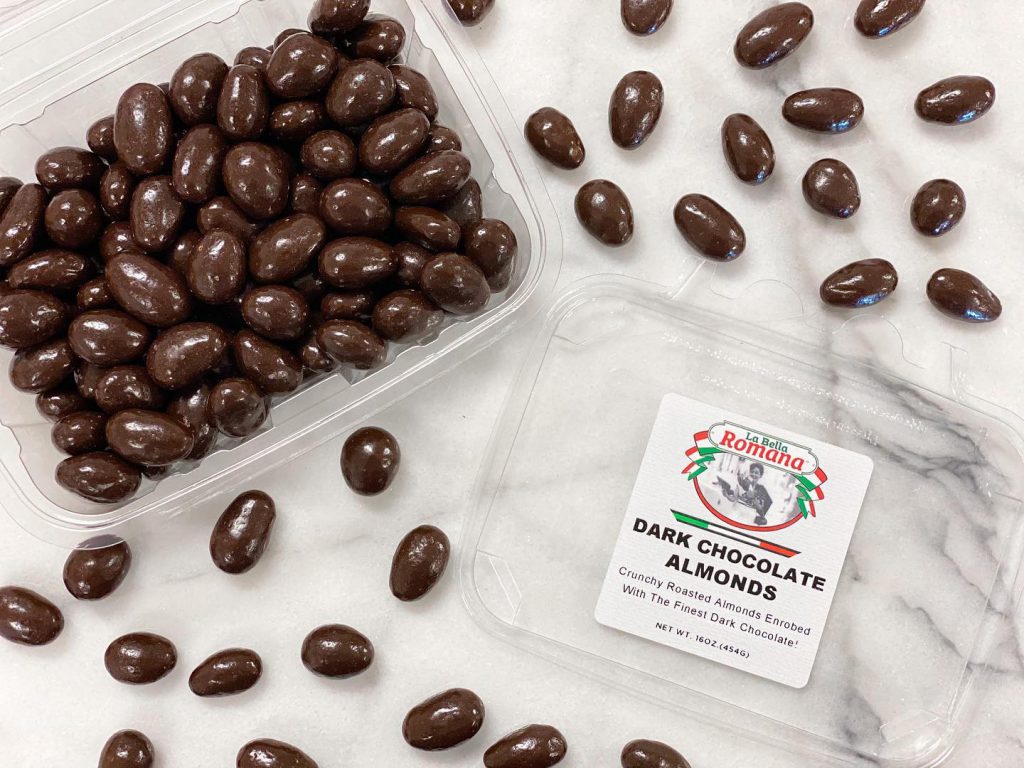 Frozen Pasta
Homemade pasta whenever you want it with La Bella Romana frozen pasta selections! All your favorites, whenever you want it! We love to stock up on these and keep them in our freezer for whenever we want an authentic pasta dish. Top with your favorite sauce and you have a quick and delicious meal! Ravioli, tortellini, rotolo, manicotti, and more!

These and so many more are available in store! What are your favorite La Bella Romana products? Comment down below!
From Our Family To Yours