March 2nd marks the beginning of the Lenten season, an important time for the Christian community! This is the 40 days leading up to Easter and is a period of reflection and sacrifice. There are many traditions during this time and one important rule to follow is the fasting from meat on certain days.
Every Friday in Lent, you are supposed to refrain from eating meat. Lent is a time of simplicity and when observances were being created, meat and land animals were considered a symbol of celebration and prosperity. Because of this, Christians abstain from eating meat to honor the fact that it is a solemn period of time. The day of the week was chosen because Jesus suffered and died on a Friday. For these reasons, the practicing religions cut out meat on Fridays.

Although it seems simple, when it comes to making multiple meals that don't include meat and that everyone will like can become difficult week after week.

Here are 4 meatless meal suggestions to help you out when you're not sure what to make!
Stir Fry
Grab your favorite veggies, rice or noodles, and your favorite sauce for a meatless dinner that will leave you wanting more! A stir fry is great because it is totally customizable– you get to pick every aspect of it and can choose the ingredients that work best for your meal. You can add or remove as many veggies as you like, just like you can pick the sauce that will completely change the flavor!

Stir Fry Recipe: https://shopcaputos.com/recipe-rack?dishId=9a62d670-55cf-4753-aac3-a7e9df18d630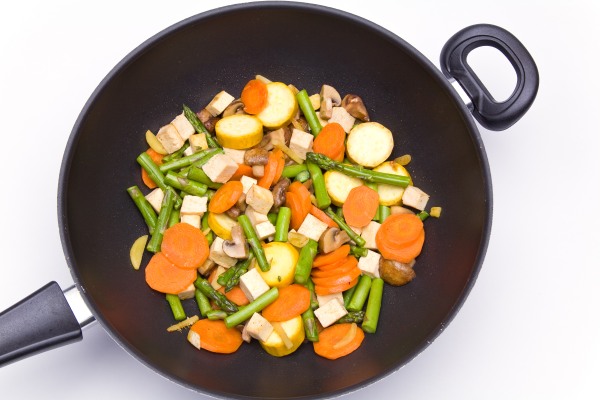 Pizza Night
Get the whole family involved and make your own pizza! We offer all the ingredients you need for a homemade pizza night. You can stop by our prepared foods section for homemade dough, sauce, veggies, toppings, and more! It's great bonding and just a fun night, especially if you make a Nutella pizza for dessert!
Want pizza, but don't have time to make it yourself? Grab one of our 16" take and bake pizzas for dinner. With multiple different options as far as toppings, it's an easy dinner that everyone will love.
Making your own pizza and want some inspiration? Check out these gourmet pizza ideas here
Pasta
Versatile, easy,and delicious– three words we love to hear when it comes to meal time! While pasta seems like a basic dish, you can get creative with it! Our aisles are full of different pasta options- short or long, fresh or frozen, imported or domestic. Once you choose what pasta cut, then you move on to the sauce- our homemade supreme sauce, classic tomato sauce, arrabiata, and so many more. Plus, don't forget about the mix ins and spices! With so many different combinations to try, pasta dishes will never get boring!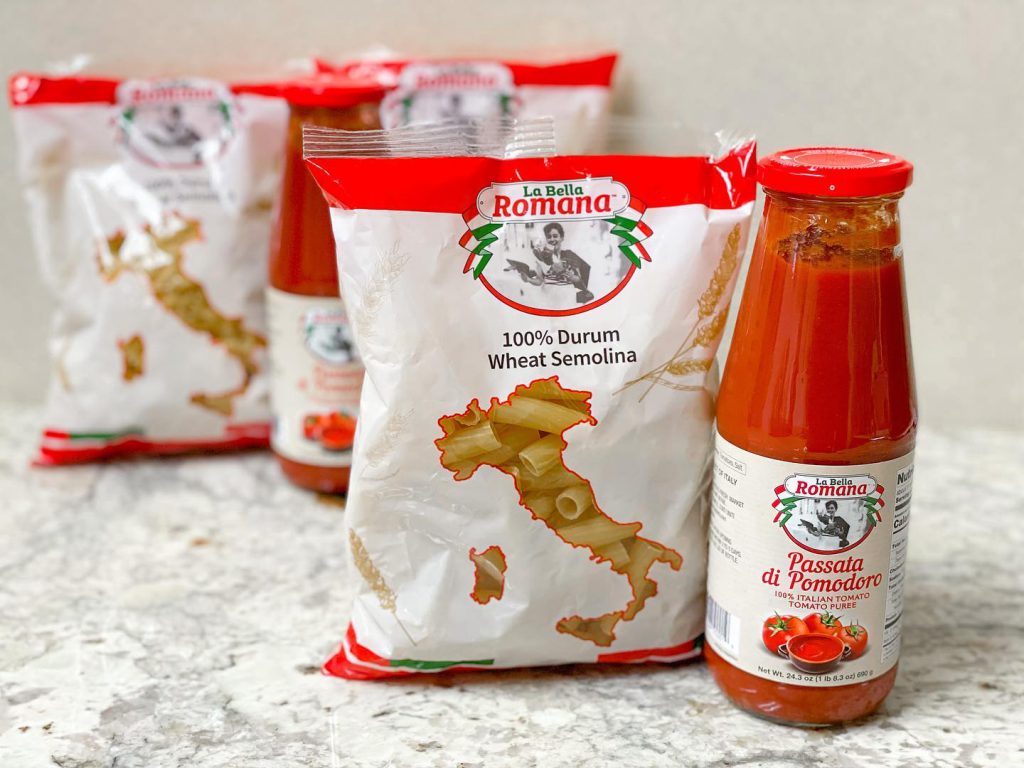 Seafood
Not only is seafood a good meatless option, there are plenty of health benefits! Fish is filled with omega 3s and different nutrients that your body craves. Our extensive fish department will help you find just what you're looking for. Fish can be eaten as meals or can be added to different dishes for great flavors– seafood risotto, pasta with clams, or just a simply grilled salmon are all great dishes with lots of flavor!
Fish can be intimidating to cook, but we can make it easy! We offer a variety of pre-marinated seafood options. They are full of flavor and all you have to do is put it in the oven and pick your sides! Pro tip: try one of our pre-marinated salmon choices in the air fryer!
Not in the mood to cook after a long week? Stop into one of our stores and check out the prepared foods section! There are tons of meatless options for yourself or for the whole family!
From Our Family To Yours