February is National Heart Month. This is a month used to generate awareness for heart disease and risks. We are taking the opportunity this February to recognize Cesco's Heart.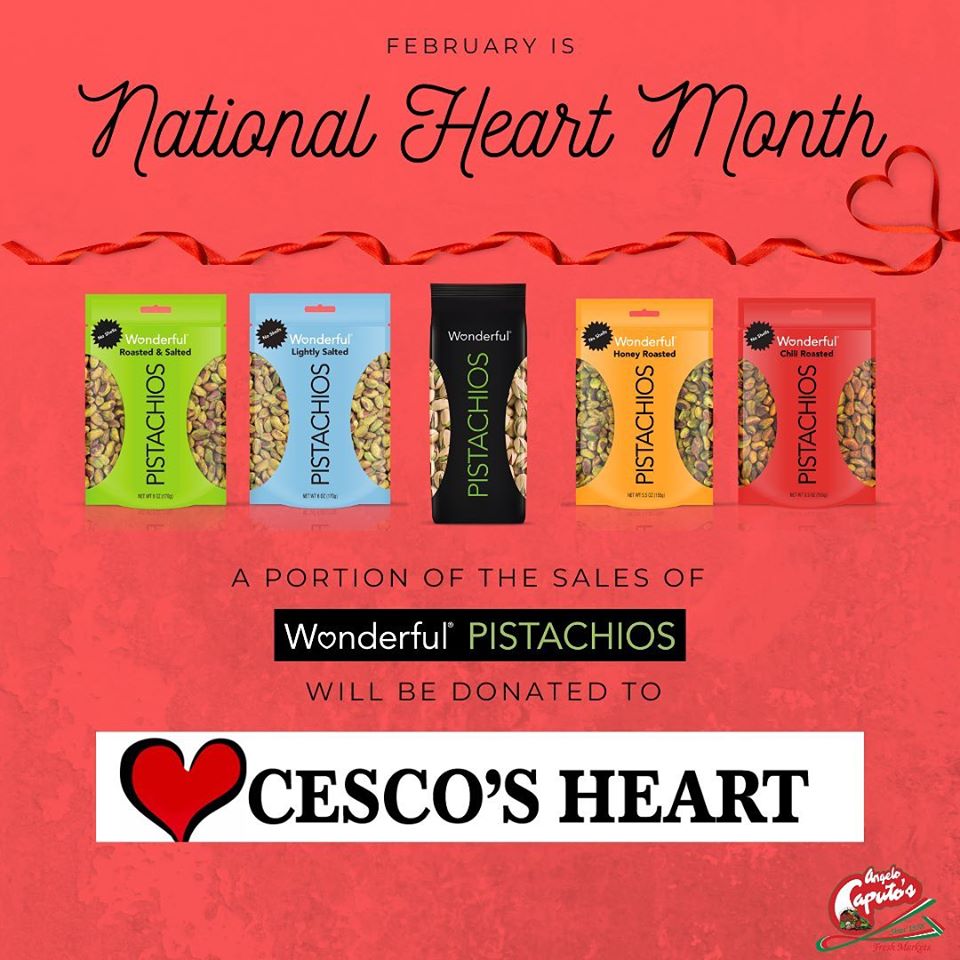 Cesco's Heart is a local, non-profit organization in honor of Francesco Vavalle who was born with a rare and severe heart defect. Francesco had congenital heart defect that meant he was born with half a heart and would require multiple open heart surgeries, the first one when he was just days old.
Francesco was called home only a few years into his life, but his memory lives on. Cesco's Heart is a non-profit organization whose proceeds go to support the research and advanced treatments for pediatric cardiology. This organization was created by his family to continue his fight. The funds go directly to Advocate Children's Hospital where Francesco received multiple treatments including open-heart surgeries, procedures, and care.  
We want to help in honoring the legacy of this beautiful boy and his incredibly strong family. 
Throughout the month of February, a portion of all sales of Wonderful Pistachios will go to Cesco's Heart. Come to any of our seven stores and purchase Wonderful Pistachios to join us in supporting Francesco and the entire Vavalle family.


For more information on Francesco and the mission of Cesco's Heart click here. 
From Our Family To Yours