The weather has started to turn which is a bit of a wakeup call that summer is winding down.  With the seasons changing, we will also see food changing. Produce is especially dependent on the season. We want to celebrate summer and enjoying our favorite summer fruits is a great way to do so. How do you take this to the next level? Make a charcuterie board!   
If you want to make one, but not sure where to start, we've got you covered!
This charcuterie board focuses on cheeses, summer fruits, and crackers. When it comes to making a charcuterie board, it is important to remember balance. You want to balance the flavors and textures that are on your board. You want a diverse assortment of items with different flavor profiles so that all the items on your board can stand on their own and show off the flavors! You also want a variety of shapes. Especially with the cheeses, cut them in different ways to create some dimension on the board.

Here is a perfect charcuterie board for the transitions between seasons that highlights some of our favorite summer fruits.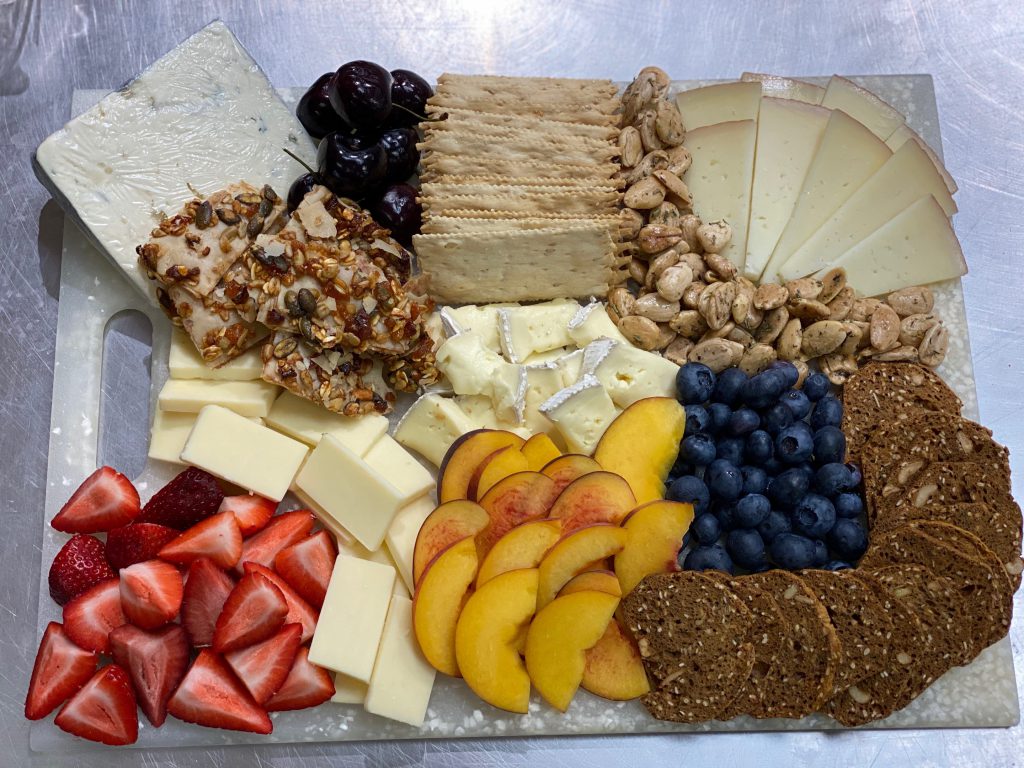 The Cheeses
Because it is a summer to fall transition board, we selected a variety of cheeses with different flavor profiles to highlight the contrasts of the two seasons. This board will have some creamy and smooth cheeses as well as some sharp and mild cheeses. 
3 month aged Manchego
This is a sheep's milk cheese that comes from Spain. It has a mild and buttery flavor profile. It is very versatile which is why it is great for this charcuterie board. We cut it in even wedges, leaving the rind on in order to make it easier to hold while you eat. You can eat the rind, but you'll notice a different texture. When it comes to putting it on the board, we put a few rows of this cheese and layered it with the points facing towards the center of the board. It helps the board look good and full, without taking up a lot of room.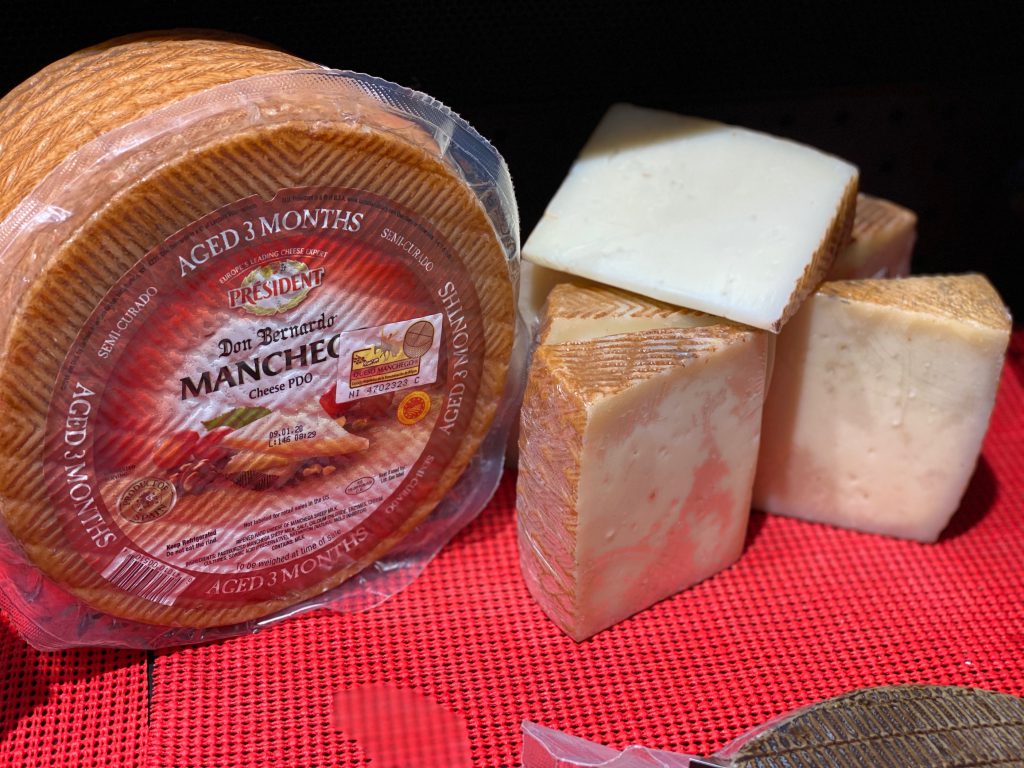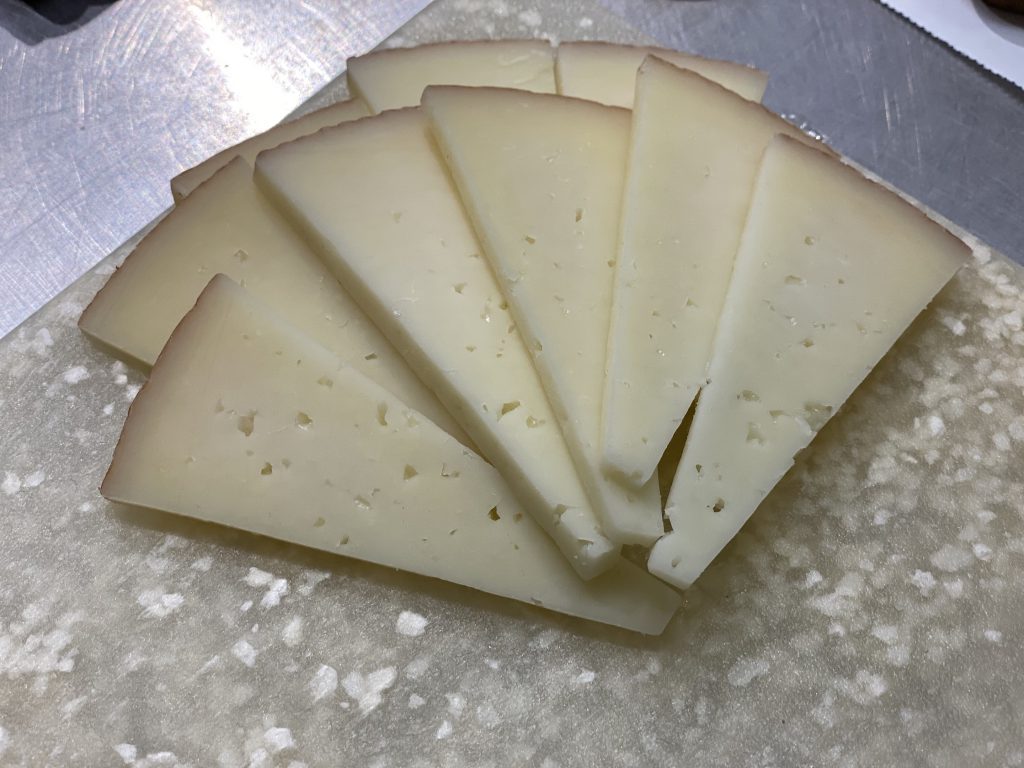 Sartori Old World White Cheddar
This Wisconsin cheese is full of flavor, yet simple at the same time. It is aged and creamy, with some sweet, buttery notes. To get a different shape, we cubed this cheese.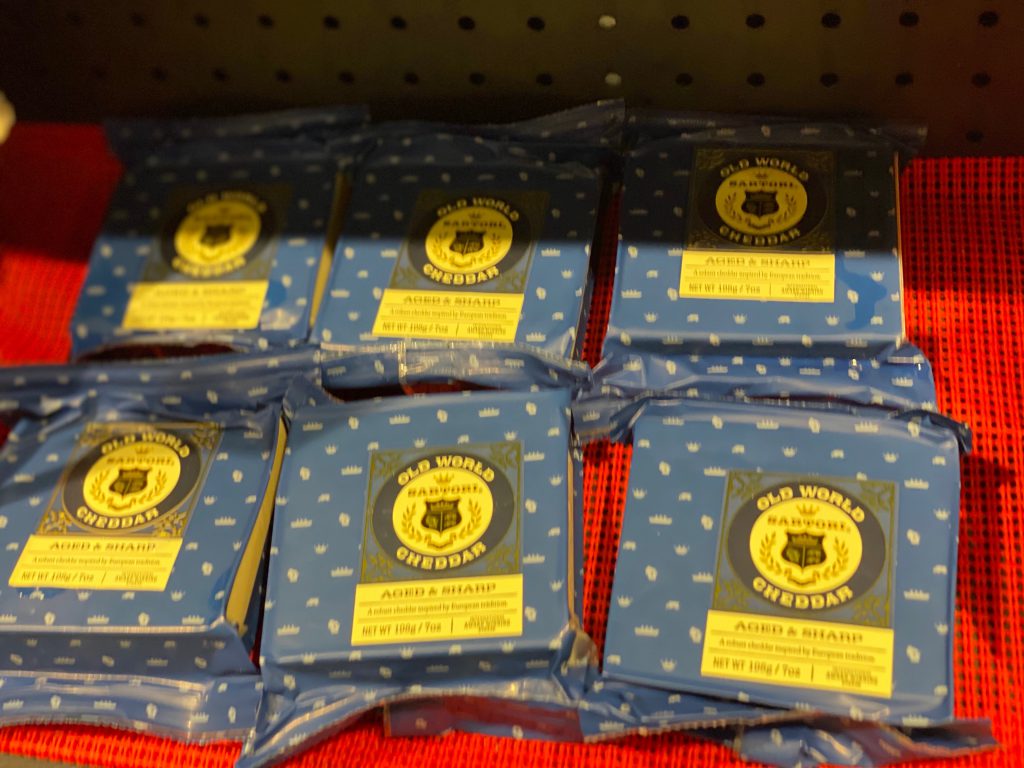 Brie Couronne
This Brie is from France. It is a double cream which makes it sweet and buttery. It is a mild cheese that is semi-firm, yet still creamy at the same time.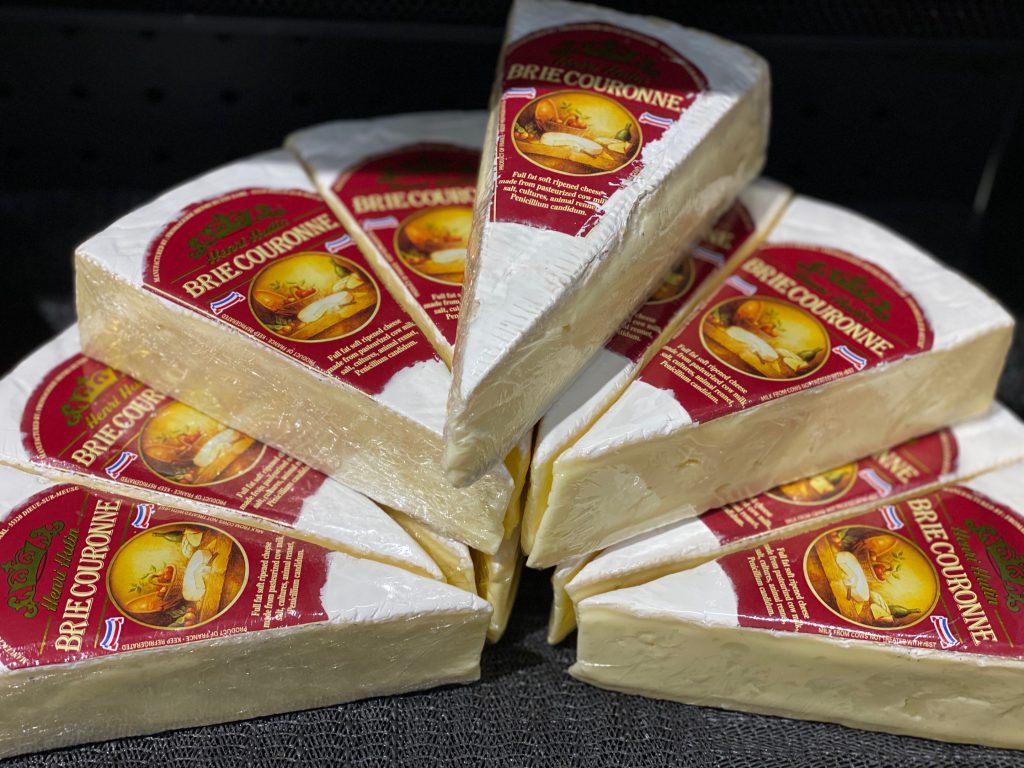 Roth Buttermilk Blue Cheese
This blue cheese is buttery, but has a little tang. Despite the tang, you still get the rich and creamy texture. Because it is a soft cheese, you don't need to cut it! Just put the whole wedge on the board accompanied with a butter knife so that people can spread the cheese on crackers.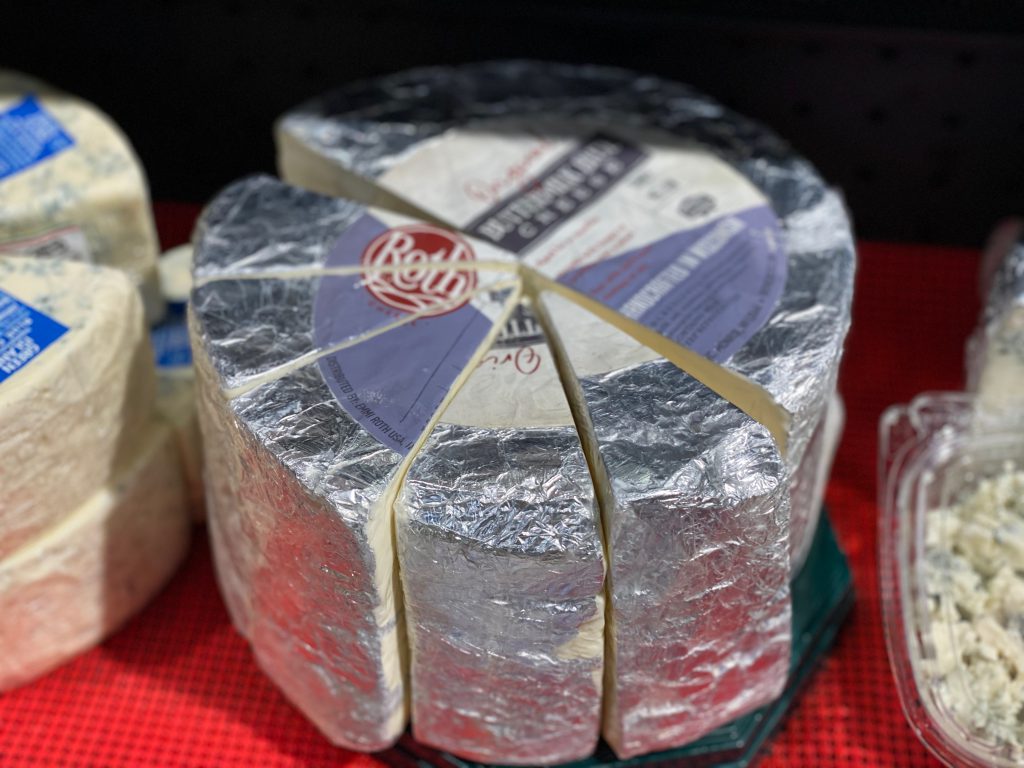 The Fruit
We used this board as a way to highlight the best produce of the summer! It also adds some great pops of color to the board.

Cherries
One of our favorite summer fruits is cherries, so we couldn't leave those out! We put some whole cherries on the board
Strawberries
You can slice strawberries, but in order to get a bigger bite we halved the smaller strawberries and quartered the larger ones. The important thing to remember about using strawberries on a board is that they stain, so put them in a spot that you can put them on their own.
Blueberries
Blueberries are great during the summer. They are great to fill in the board and add a different color and texture!
Peaches or Nectarines
We can't forget about the stone fruit! Adding slices of nectarines or peaches to your board pairs well with the cheeses and adds color at the same time.
The Crackers
You'll need some palate cleansers that can enhance the flavors and textures already present on your board.
La Panzanella toasted sesame crackers
This is a crisp with ground and twisted sesame seeds. This cracker has a toasty undertone which ties all the items on your board together.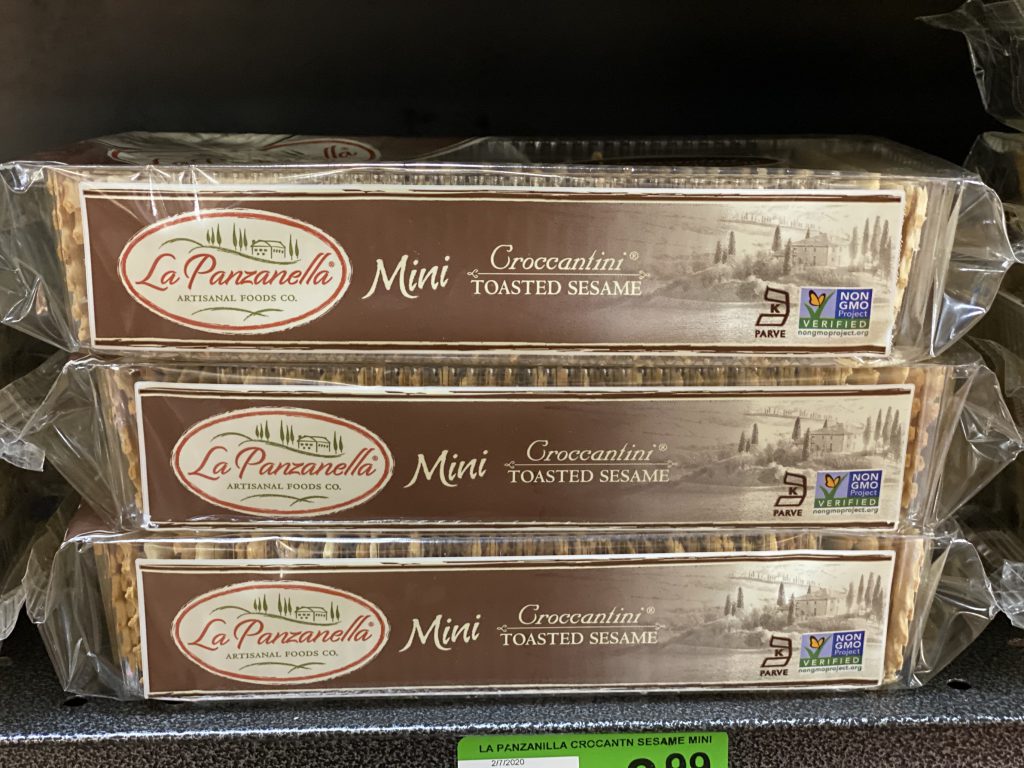 Phyllo Apricot Honey Crisps
This cracker is sweet and soft with a little bit of crunch. It is a phyllo pastry sheet topped with apricots, oats, pumpkin and sunflower seeds.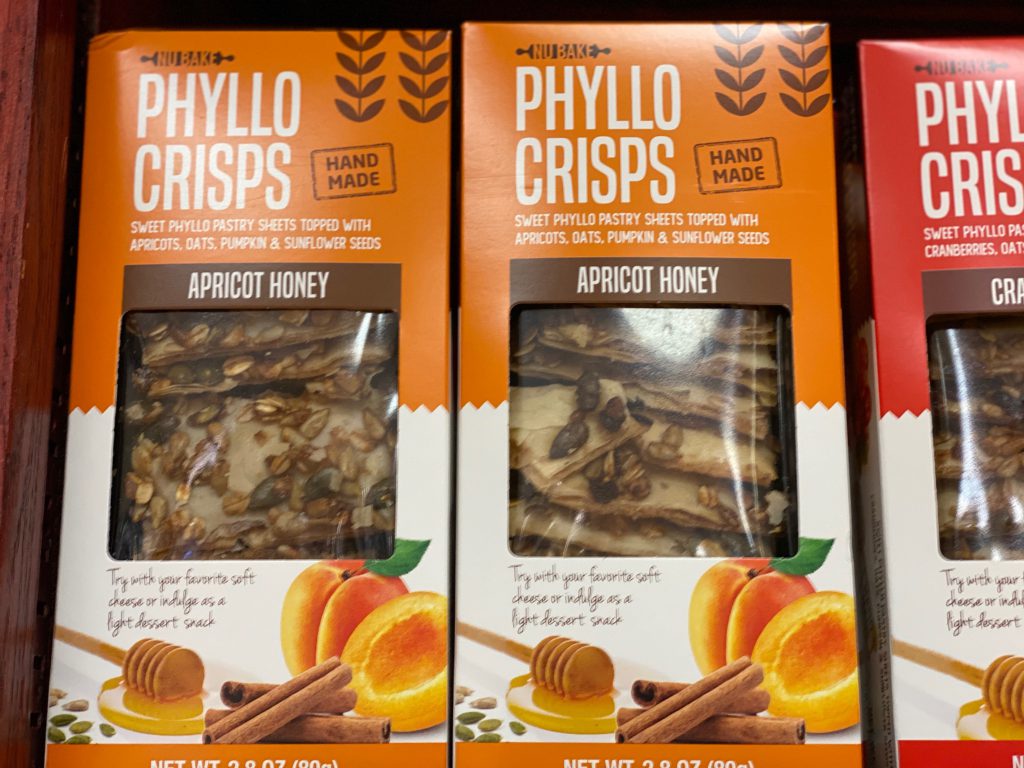 Olinas Cashew Rosemary Crackers
This cracker is both sweet and savory. It is loaded with nuts, herbs, and seeds.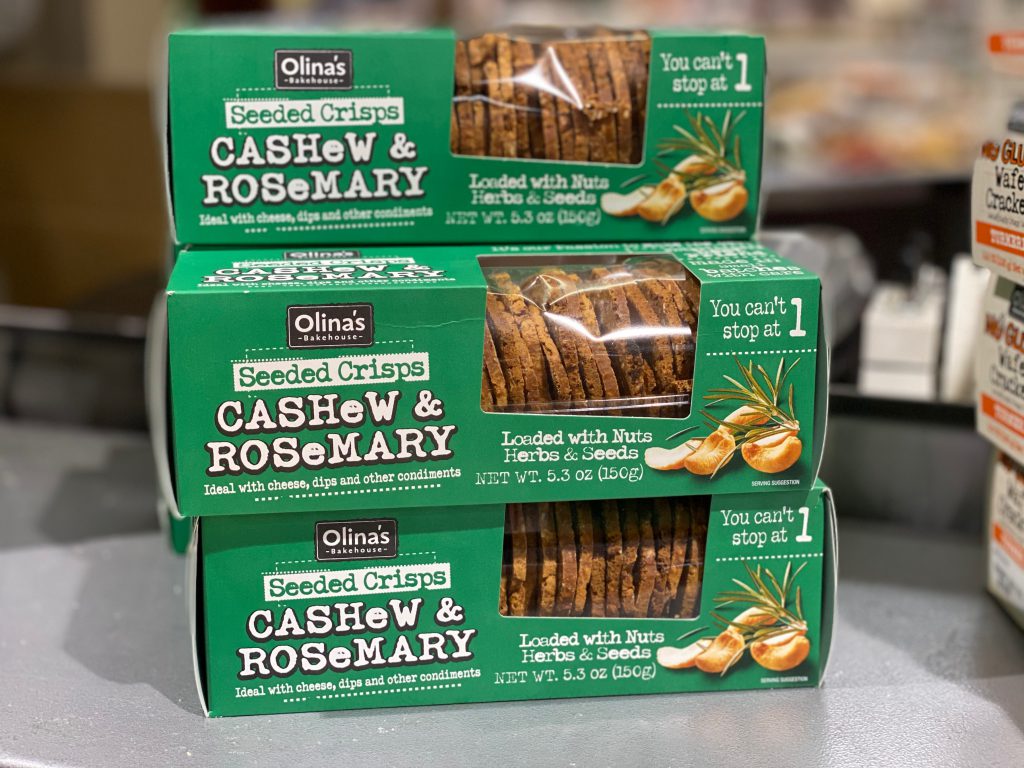 Valencia Herbed Almonds
These are Spanish almonds mixed with fine herbs and oil from the mediterranean.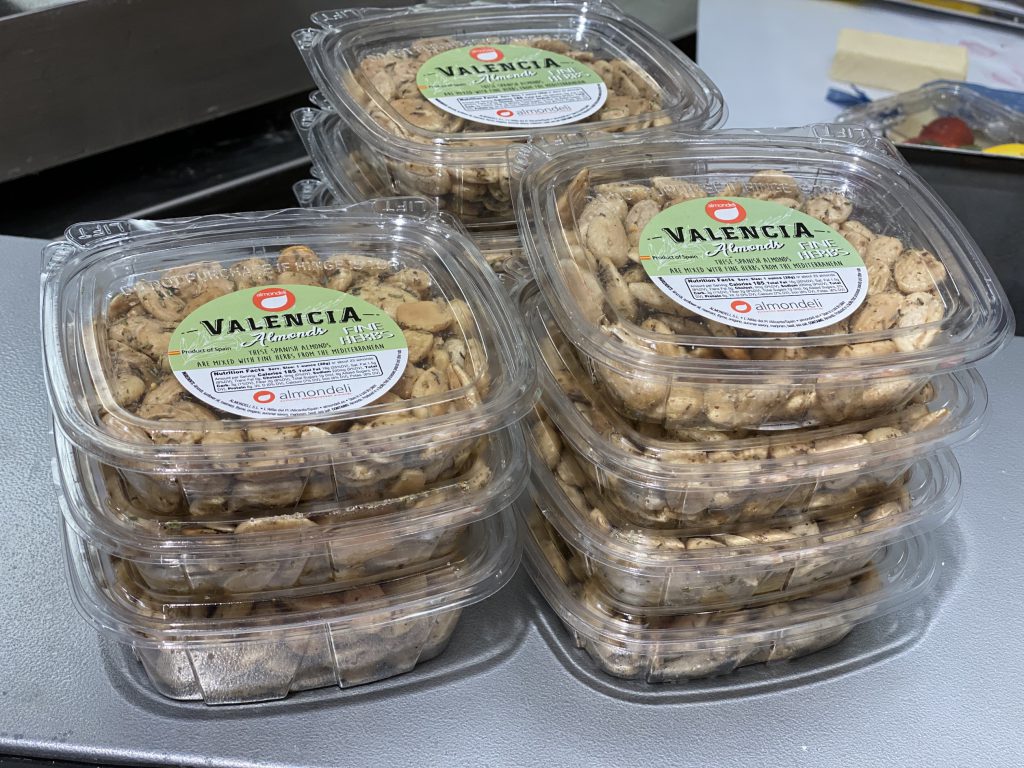 Make this one or make your own! Have fun with the items you choose to put on and how you arrange them.
From Our Family To Yours