National Coffee Day is September 29 and it's one day we are so excited to celebrate! If you're like us, there is nothing we look forward to more than our morning cappuccino or afternoon espresso.

National Coffee Day has us thinking about our favorite, different ways to enjoy coffee. A warm cup of coffee on a chilly morning, an iced coffee on a hot morning, and so much more! Here are some unique ways to enjoy coffee!

Angelo's Favorite– an espressino
An espressino is much like a mini cappuccino. It is equal parts espresso and milk with a little bit of foam on top. This drink is Angelo' go-to. You will see him in our stores everyday sipping on an espressino (or three). This is great for a midday pick-me-up.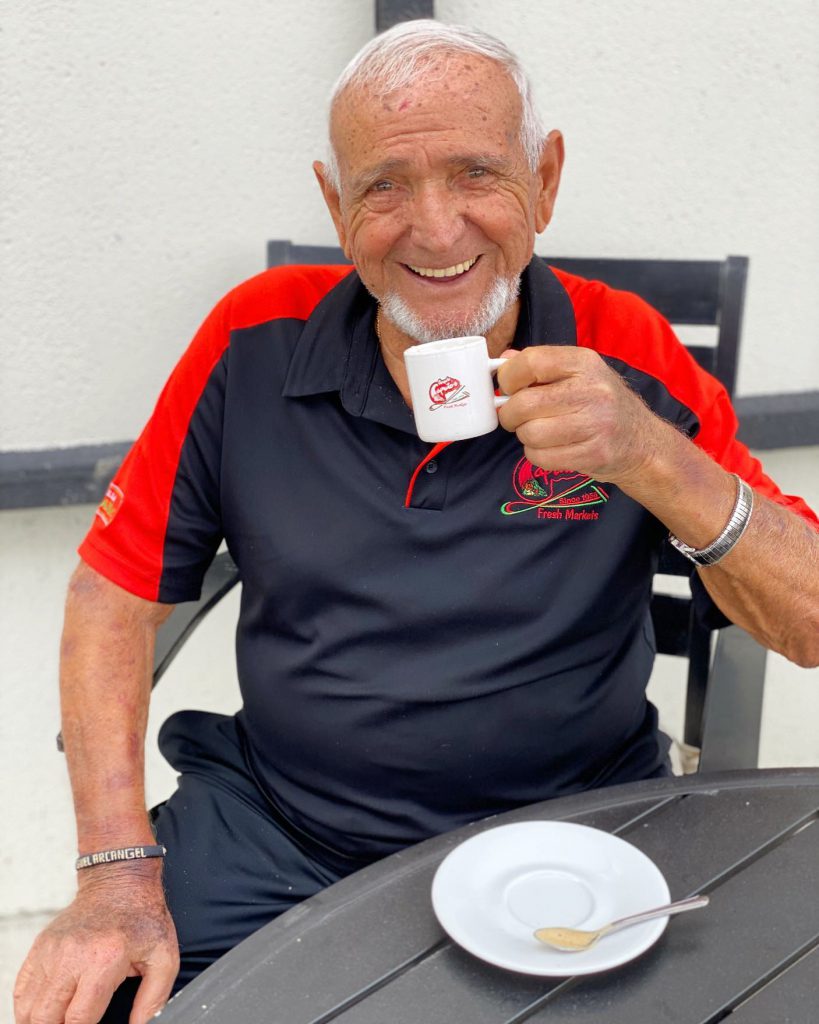 With cookies
Coffee and cookies is like a match made in heaven. Dunk your cookies in coffee or just have something a little sweet to munch on as you enjoy your coffee. Our La Bella Romana almond cookies or butter cookies are a great compliment to any cup of coffee.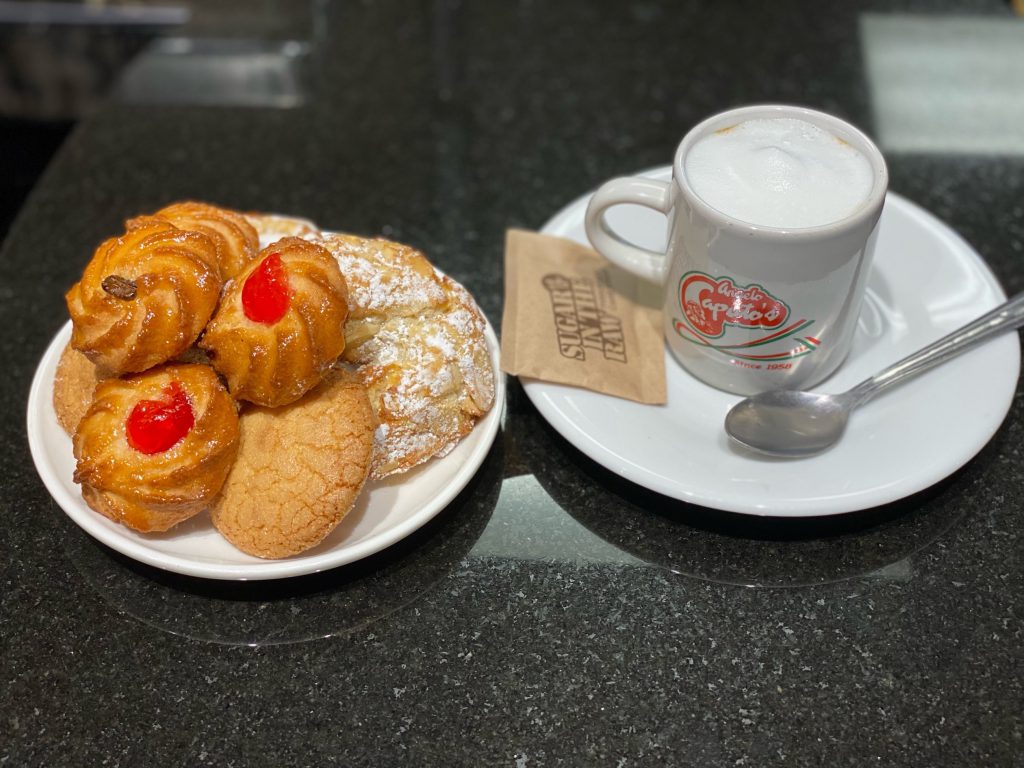 As an affogato
What's an affogato? It's like heaven in a cup! An affogato is a coffee based dessert. It is a scoop of ice cream topped with a shot of espresso. The two mix together and create a delicious taste that you wish would never end. You can choose whichever flavor of ice cream you like, but our personal favorites are caffe or nocciola!
Coffee Rubbed Steak
Who says you can't have coffee in your dinner too? A simple coffee rub draws out the beef's natural flavors and adds a distinguishing complexity. It is simple to do and tastes delicious! Check out this easy recipe from The Recipe Rack here
We hope you're as excited as we are for National Coffee Day! To celebrate, we've put together a little gift package for you to enjoy yourself or give to someone you know who loves coffee! The package includes a Caputo's coffee mug, a bag of Caffe Angelo handcrafted, whole bean coffee, and two of our homemade biscotti! These will be available starting 9/29 and are only while supplies last. Plus, they are only $12.99! So stop by and get yours!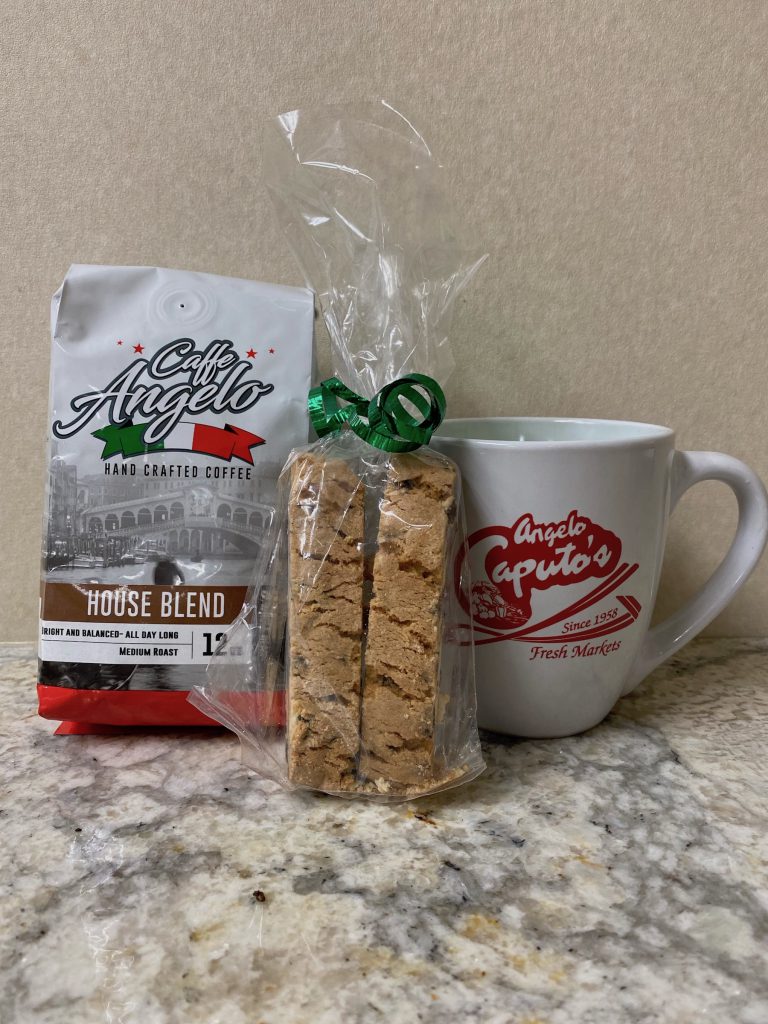 From Our Family To Yours