With the holidays coming up, we take a moment to reflect on all of our blessings and think of what we can do to give back. 
Earlier this year, we lost our founder, Angelo Caputo. Anyone who has known Angelo and Romana Caputo can attest to the fact that they were the most generous people. In an effort to honor their name, we have created the Angelo and Romana Caputo Foundation. Angelo and Romana's true pride and passion was family. They loved their children, grandchildren, and great grandchildren. Nothing made them happier than seeing their family together. In addition, they had a unique ability to make people feel at home. Whether staying for a week or an hour, you were made to feel like part of the family and a treasured guest as soon as you walked into the Caputo household. 
With this in mind, we have partnered with Ronald McDonald House Charities of Chicagoland & Northwest Indiana (RMHC-CNI) who exists so families with hospitalized children can get better together.Their goal of keeping families together during an incredibly difficult and unimaginable time is on brand for the Caputo Family. No family should have to be separated from their children, especially in a time of crisis. Ronald McDonald House allows parents who are far from home to stay close to their hospitalized child and benefit from the comforts of home without incurring hotel and food costs.

We are confident that our missions align and are inspired by the hard work of all those involved in the RMHC-CNI! To help support the Ronald McDonald House we've got a few different programs in-store.
Toy Drive
One way to get involved is by donating to our holiday toy drive! Every kid that enters the house starts by going to the toy room and picking out a brand new toy! We will be collecting toys in each of our locations and dropping them off to the local chapters. You can get involved by dropping off new, unwrapped toys or gift cards! We will have the toy drive run through the end of the year!
Pop Tab Program
Sometimes the little things can make a big difference! Another way to get involved is to collect your pop tabs and donate them! These pop tabs are the aluminum tabs you pull open soda, soups, and other cans with! Collect them in your house and drop them off at our stores. Look for the little RMHC-CNI or give them to the service desk. These tabs will be collected, given back to Ronald McDonald House, and where it is donated for scrap metal!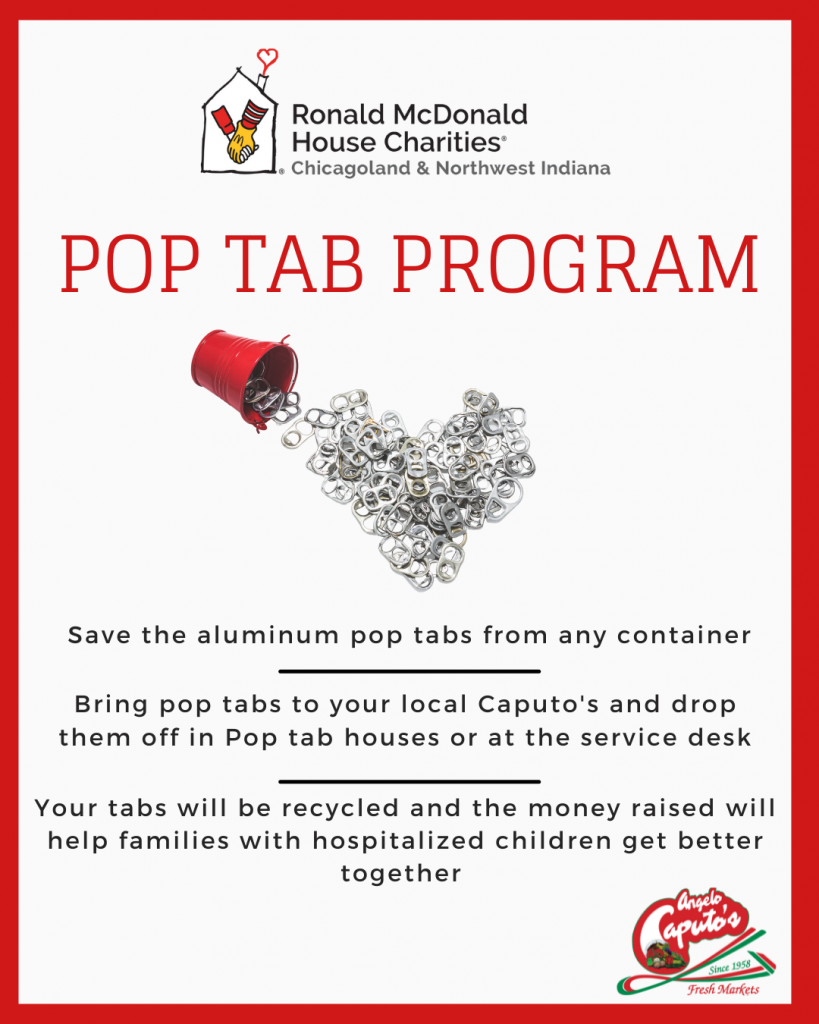 We look forward to our continued partnership in support of the Ronald McDonald House Charities of Chicagoland & Northwest Indiana. Keep an eye out for more opportunities to get involved!
From Our Family To Yours