I think we can all agree that sometimes we need a meal that tastes like a hug feels. Most of the time, a grilled cheese sandwich can do the trick! It's the ultimate comfort food for many reasons! Maybe it reminds you of being a kid, maybe it's the melted cheese (because who doesn't love melted cheese), maybe it's the special way you make it. No matter the reason, grilled cheese is classic.
April is National Grilled Cheese Month and we know that for adults and kids alike, you can't go wrong with  grilled cheese come mealtime! 
When you think about grilled cheese, you probably automatically picture two pieces of sandwich bread and a slice of american cheese, but there is so much more that you can do to make your grilled cheese burst with flavor!
Want to take your grilled cheese to the next level? Here are 4 ways to make your grilled cheese even better than normal!

1. Add cheese to the outside of bread
Why not make your grilled cheese extra cheesy? Coat the bread in olive oil or butter and add shredded cheese on the outside of the bread for great taste and a delicious crunch. This forms a crispy cheese crust as you grill each side of the bread and serves as an added layer of flavor. You can even use a different type of cheese to complement the inside.
2. Use a special jam or jelly on the inside
A unique way to add some flavor is by spreading a gourmet jelly or jam on the inside of the bread! If you like a little bit of spice, coating the bread with pepper jelly adds a delicious kick of heat. If you prefer sweet, add a fig spread! We have a variety of fig spreads with different flavor profiles so there are plenty to choose from. This simple action completely changes your grilled cheese and makes it even more delicious !
3. Add Mac & Cheese
Mac and cheese and grilled cheese both make perfect comfort foods, so why not combine them? If you have leftover mac and cheese, there's more you can do then just warm it up and eat it the same way. The addition of a creamy mac and cheese to your sandwich will give make for an extra cheesy taste! You can even add bacon for a crunch and great flavor! You can even grab some of our already prepared mac and cheese from our prepared foods section so you don't have to go through the hassle of making it yourself! The result is a gourmet grilled cheese sandwich in just a few extra, easy steps.
4. Caramelized Onions
French onion soup grilled cheese? Yes please! All the elements of a French onion soup bring a sense of comfort, so why not transform this iconic soup into a grilled cheese… especially because we all know the best part of this soup is the melted cheese on top! That cheese is Gruyere cheese and it makes for a great type of cheese to make the star of your sandwich. Gruyere is known to be great for melting and has a rich, creamy taste! The addition of caramelized onions add a great flavor for an easy and customized grilled cheese!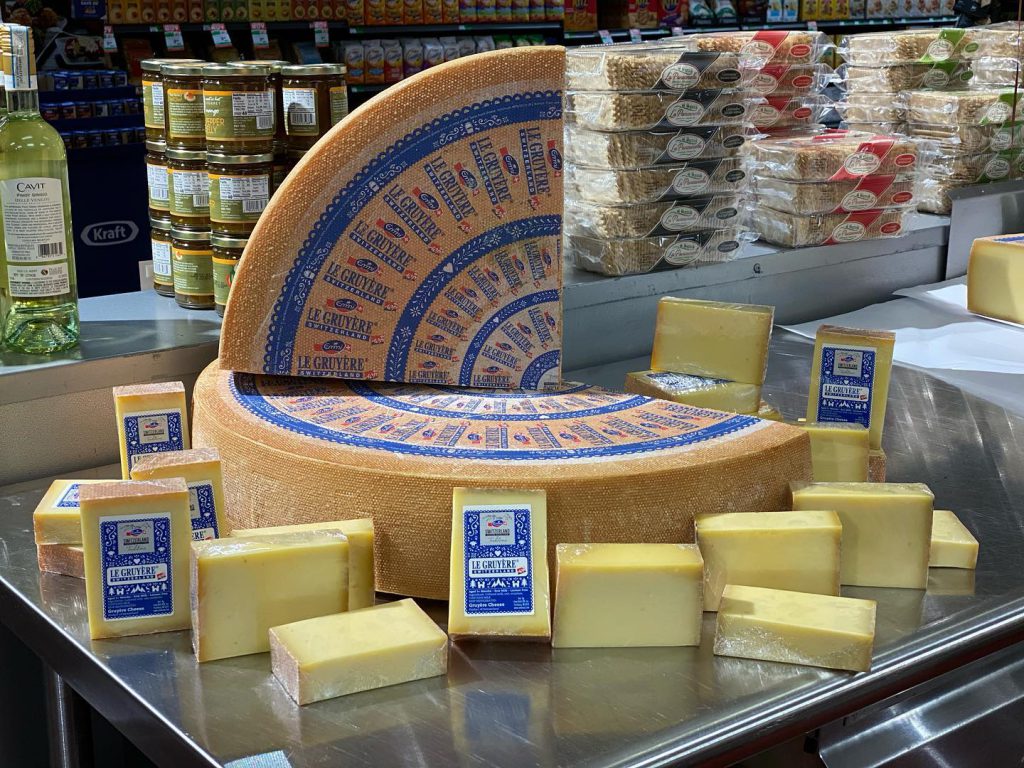 These are just a few! You can use a specific bread, a mix of cheeses, specialty cheese, or maybe you add extras to your sandwich that take it to the next level! You can add things like mac and cheese, bacon, avocado, tomatoes, flavored olive oil, and more to make your grilled cheese elite!
Grilled cheese is a perfect way to play around and just have fun in the kitchen! So start cooking and just have some fun with it.
From Our Family To Yours