Who is ready to celebrate Cinco de Mayo? You don't have to be from Mexico to celebrate the fantastic culture and their delicious food. You may have sorted your decorations and place settings but what about the food? Fear not; we at Caputo's have the perfect fish tacos and enchilada recipes, plus the tastiest guacamole and nachos that are ideal to make in bulk for a family party that will put you in the mood! Continue reading to create a Cinco de Mayo party your family and friends will never forget.
The Best Fish Tacos
No Cinco de Mayo party would be complete without tacos. Our Crispy Fish Tacos with Avocado and Pineapple Salsa is our favorite taco dish. The salsa perfectly complements the fish. You'll have to be quick to get your hands on one of these as we guarantee there won't be any left by the end of the night. If fish isn't your thing, we have plenty of other taco recipes to get your taco fix! Search our Recipe Rack for "tacos" to find more.
Enchiladas with A Twist
Delight your vegetarian friends with these Vegetarian Green Chile Enchiladas! The prep time with these is only 15 minutes, and then simply cook in the oven. A great twist on a classic, this is a dish that everyone can enjoy.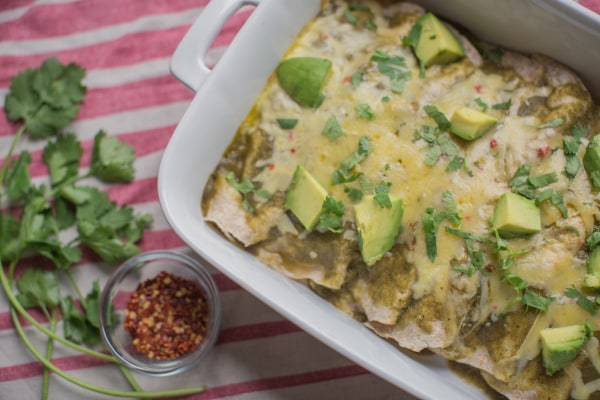 Super-Simple Nachos
We like to keep things simple but delicious when hosting a party. These sheet pan nachos are a crowd-pleaser and easy to make. Toppings can be altered to keep even the fussiest guest happy. We can't think of anyone who would be able to resist this tasty dish.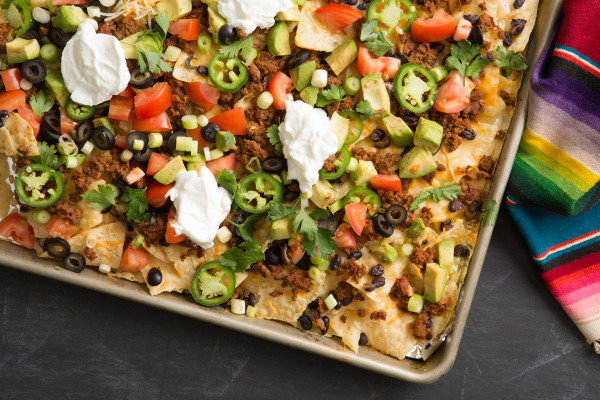 The Perfect Dish to Serve with Guacamole
You could put a dish of guacamole and a spoon on the table, and everyone would be happy, but we recommend serving your guacamole with this mouthwatering chicken quesadillas recipe. This only takes 5 minutes to prep and 8 minutes to cook. Everyone's a winner with these.
Drinks and Desserts
No party is complete without some Mexican-themed drinks and desserts. Tequila, margaritas, and craft beer are popular Mexican alcoholic drinks. Provide raspberry hibiscus iced tea and Horchata for those not drinking alcohol.
For dessert, churros are a no-brainer, and you can easily satisfy everyone's sweet tooth with a Tres Leches cake. With all of these recipes, everyone's going to want to come to you for Cinco de Mayo every year!
Party with Caputo's
You can find all the ingredients for your Cinco de Mayo party at Caputo's. When searching for recipes, you can add all the ingredients directly to your shopping basket to make things even easier! Pop down to your local Caputo's or shop online today.
From Our Family To Yours