No full meal is complete without dessert! La Bella Romana Bakery provides many different types of dessert for any craving! A go-to dessert that will please every crowd is cannoli. Cannoli, the singular version is cannolo, originated in the south of Italy. Originally, it was only enjoyed during Carnevale celebrations, similar to Mardi Gras, that occur throughout the region right before Lent, a religious season. Carnevale was the time to dress up, have fun, and splurge. People only enjoyed cannoli on this day, but began craving them so much that cannoli became a year round staple in all of Italy and are now enjoyed all over the world!
Our Cannoli
Our homemade cannoli will transport you right to Italy! We use only the freshest and highest quality ingredients, we even make our own shells in house daily! We make our own dough, shape it, then fry it.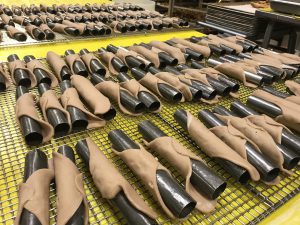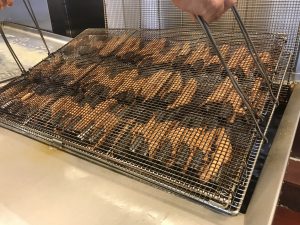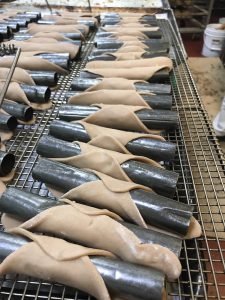 Once the shells are ready, they are filled with our homemade ricotta filling. The base of the filling is ricotta cheese, and it is sweetened to give the filling a perfectly creamy and decadent flavor. The crispy outside paired with the perfectly sweet filling makes it the ideal dessert.  A traditional cannolo is finished with green nuts garnished on each end, but we offer many different types of cannoli in different sizes. We have chocolate chip topping, chocolate dipped shells, mini cannoli, and even a party cannoli!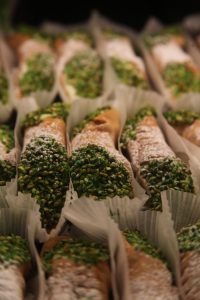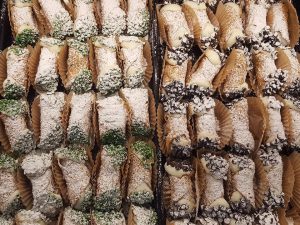 Cannoli for the Crowd
Having a party filled cannoli lovers? We have quite a few options that are great for crowds. Our party cannoli is one huge cannolo filled with 50 mini cannoli and it is the perfect addition to any party!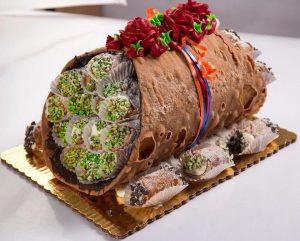 We also offer a cannoli dipper– think chips and guac, but for dessert! This is a container full of cannoli filling in the center of the tray surrounded by cannoli shells that have been broken up to form chips so that guests can take a cannoli chip and scoop the filling right out of the center!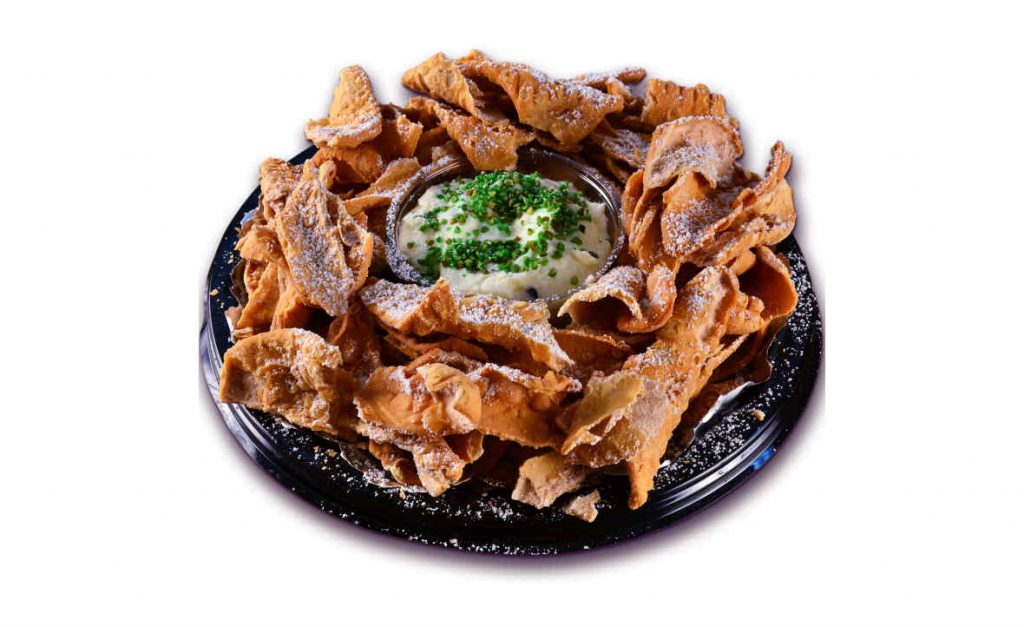 We also have our cannoli heaven tray! This tray consists of 24 Mini Homemade Cannoli with Assorted Fillings. the fillings are French
Cream, Nocciola, Traditional cannoli & Chocolate French Cream. This is a unique and great platter because guests get a little bit of everything!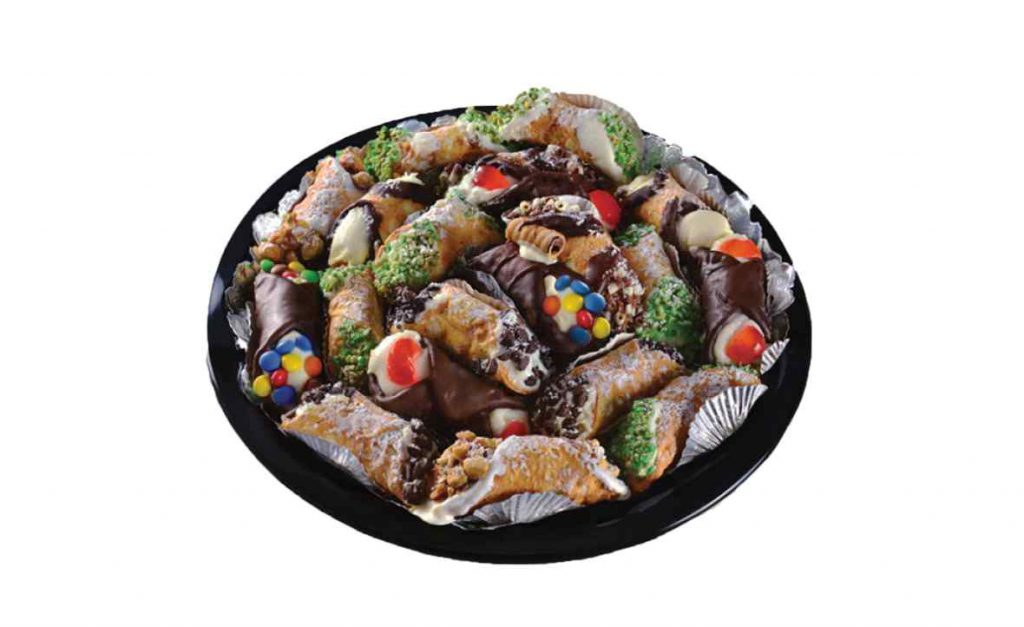 Other Cannoli Musts
Still want more cannoli? We also offer cannoli cake and giardoni. Giardoni is a shortbread filled with cannoli filling and drizzled with chocolate. Plus, we have a cannoli of the month so be sure to stop in to see the limited time flavors!
From Our Family To Yours