It's always a nice surprise when you are going to a friend's house and see a tray of cookies, it's even better when you see a tray of La Bella Romana cookies!
As with all of our bakery items, our butter cookies are made from scratch daily using only the freshest and simplest ingredients. A butter cookie is a relatively simple treat in order to maintain the flavors of the cookie itself. The foundation of our butter cookies are butter, sugar, and flour.  Our butter cookies are very unique. The buttery flavor comes through in each and every cookie, and creates a sense of nostalgia that will transport you right to enjoying your grandma's butter cookies around Christmas time. The good thing about our butter cookies is that you don't have to wait for Christmas, they are readily available in all of our stores! Each cookie is created with the passion our company was founded on.We want the customer to be able to taste the homemade qualities in each cookie that makes every bite tasty and each bite better than the last.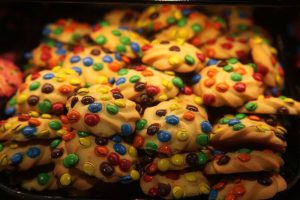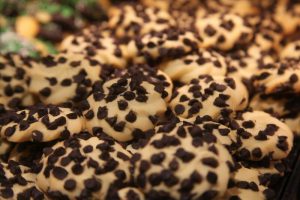 Our butter cookies have the perfect crunch paired with the perfect softness. The butter makes the cookie melt in your mouth and gives you the ability to really absorb the delicious flavors. We have a variety of butter cookies. Some are chocolate and some are original. They come in different shapes and different toppings. Whether you like nuts, cherries, chocolate chips, or sprinkles– we've got you covered! We have cookie trays are sure to be a crowd please at any party of get together! Butter cookies are a perfect, go-to gift! We offer them in pre-packaged containers that make them easy to grab, go, give, and enjoy! If you're in the mood for a sweet treat that is simple and satisfies, stop by our bakery and pick some up!