Thanksgiving is a holiday full of food– turkey, sweet potatoes, stuffing, and much more! But some might say that the most important part of every meal is at the end– the dessert! We have the perfect desserts that are sure to be a hit at your Thanksgiving dinners!
A classic dessert that is a staple in every Thanksgiving meal… PIE! Many people consider pumpkin pie the go-to Thanksgiving dessert. While pumpkin pie is delicious and always compliments a Thanksgiving meal, there are so many options for pies alone! Peach, pecan, cherry, blueberry, and–Angelo Caputo's favorite and an american classic– apple pie! So many options to satisfy any craving. While you're picking out the perfect pie, don't forget the ice cream to go with it!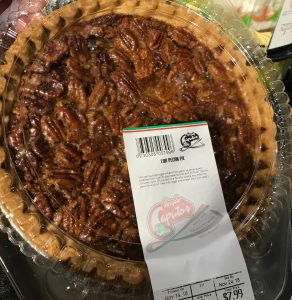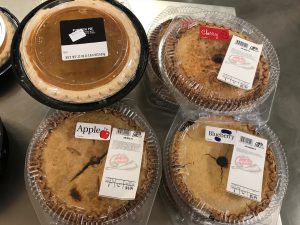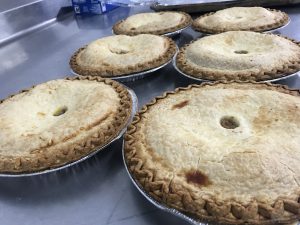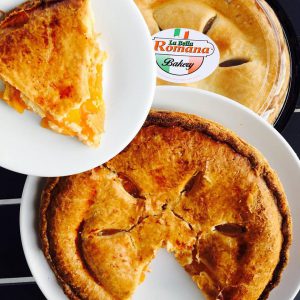 Our bakery has cooked up some special treats specifically for the holiday! Butter cookies with holiday sprinkles, brownie platters decorated for thanksgiving, cookie cakes decorated for Thanksgiving or for the football game, and turkey cakes! Turkey cakes are individual cakes covered in chocolate and decorated to look like turkeys. They are just as delicious as they are cute!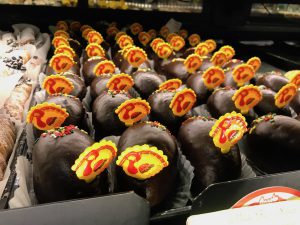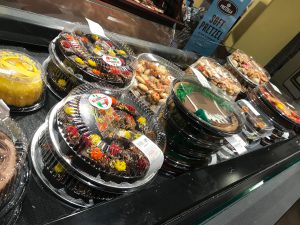 Along with holiday desserts are the classic desserts. Our bakery has a wide variety of homemade desserts that are perfect for any occasion. Tiramisu, cannoli, pyramid cakes, eclairs and so much more! There are options for everyone to enjoy! In addition to those is our classic twist on cannoli! We offer a cannoli dipper which is a tray with cannoli chips and and cannoli filling in the middle of the tray–perfect for any party!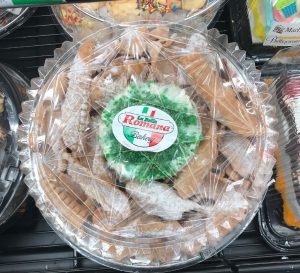 Let us do the work– stop by to pick up a dessert that will please all of your loved ones! Need some last minute items on Thursday? We're open and here to help! Our holiday hours are:
Elmwood Park: 6am-6pm
Addison: 7am-5pm
Bloomingdale: 7am-5pm
Hanover Park: 7am-5pm
South Elgin: 7am-5pm
Naperville: 7am-5pm
Carol Stream:7am-5pm