As the holidays approach so does gift giving season. Whether you're part of a gift exchange or you're just bringing your host a gift, we can help you out! We have the perfect gifts that are simple but show you care!
We have many go-to gifts that are easy and appreciated. One option is a bottle of wine. We have variety of wines that will satisfy any wino's desire. Red or white, from Italy or from California— we have plenty options to choose from! Another staple for any party is a cookie or pastry tray. All of our cookies and pastries are made from scratch using recipes handed down, many coming from our Matriarch, Romana Caputo. They are easy to bring to a party and something everyone can enjoy.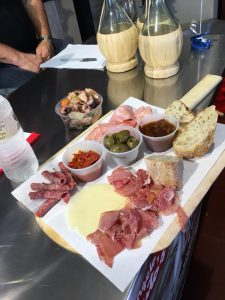 A classic gift amongst Italians around the holidays is a panettone. Panettone is a sweet bread that Italians enjoy around the holidays. It is a tall, dome-like shaped sweet bread that comes in multiple flavors.  The baking process is long and involves curing the dough, then proofing the cake to give it the fluffy texture. There are then extras added into the dry mix like dried candies, raisins, or chocolate chips!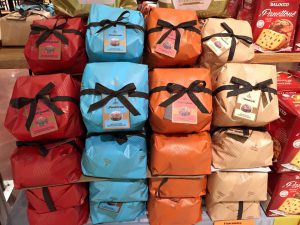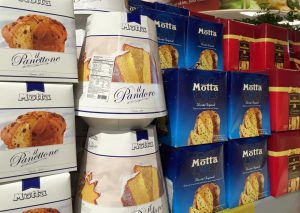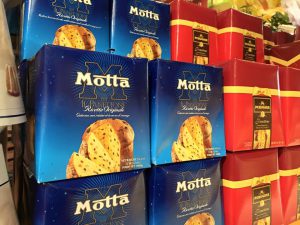 At Caputo's we have a variety of gift baskets that are perfect for any occasion or gift! We have pre-made gift baskets. The pre-made baskets include the La Bella Basket, La Preziosa Basket, and more. These are different sized fruit baskets– ranging from 10 pieces to 57 pieces. We also have a La Bella Romana Cucina Basket that contains various La Bella Romana products and is perfect for the cook in your life. If you are looking for something different, we do custom baskets! You can shop the store and customize the gift basket to make it perfect for the person receiving it. Some of the custom ones we have created in the past have been chocolate, candy, and more!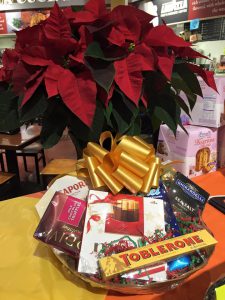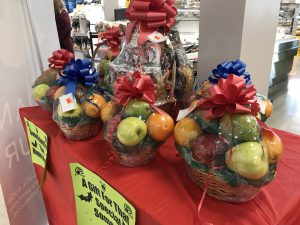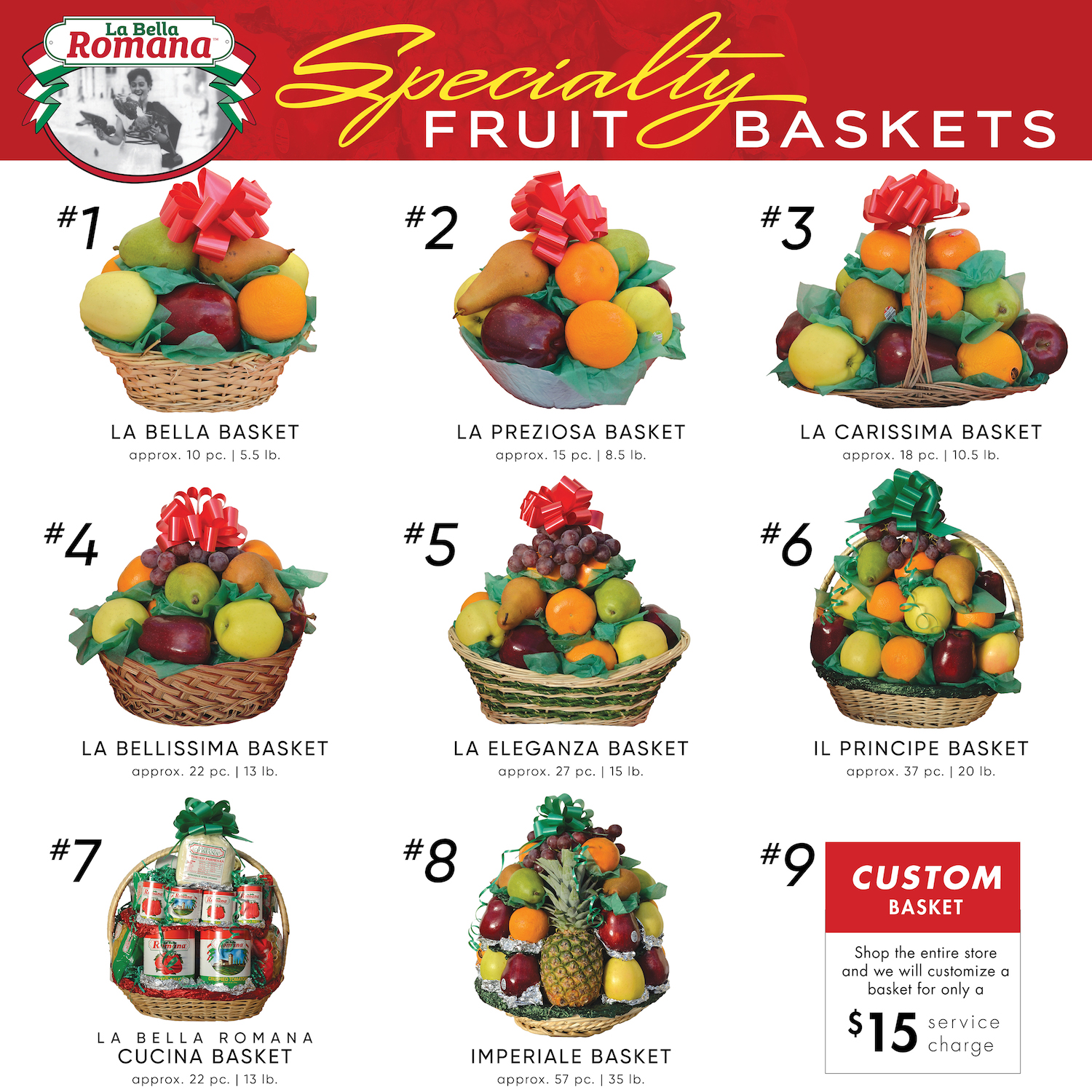 No matter who you are giving a gift to, we can help you! The littlest thing can go a long way and can demonstrate how much you care. We want to help you show your loved ones you care!