The holiday season is a time to reflect on the blessings you have and is a  time to give back to the community. At Caputo's, we take great pride in giving back. We have many programs set up that help us and our customers give back to those in need!
One of the foundations we support is called Coats for Kids. Coats for Kids is a foundation dedicated ensuring "that every child who needs a winter coat receives a new one." Living in the Midwest, we all know the importance of a good coat come winter time. We are faced with tough winters and extreme weather. Coats for Kids allows for people to donate coats to this charity. The coats will then be distributed to families in need. We partner with the Knight of Columbus of the Roselle district for this impactful collection. We will collect the coats and distribute them to the Knights of Columbus who will give them out to the families in need. A donation to this cause supports the basic needs of people who have scarce resources. We have been able to collect over 3,000 coats this year thanks to the generosity of our loyal customers!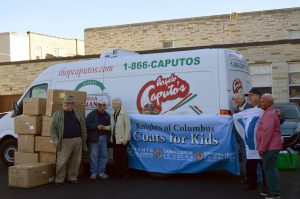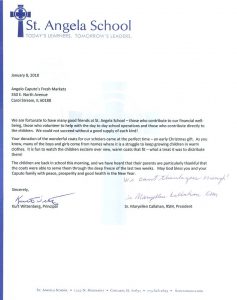 We also offer donation bags. The donation bags are located  near the cash registers at each store. The bags contain various types of foods. Each bag has a list of the foods in the bag. You can pick a bag and purchase it. The purchased bags will be collected by food banks, such as the Northern Illinois Food Bank,  and handed out to those in need. There are different sized and priced bags available. So far this year, we have been able to provide over 9,000 meals to those in need thanks to your help!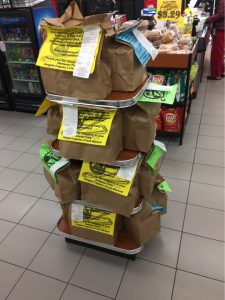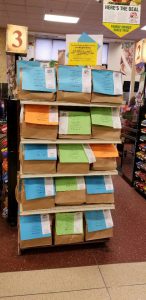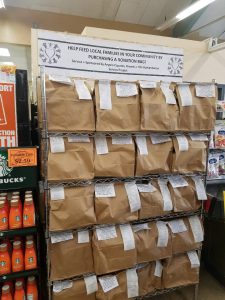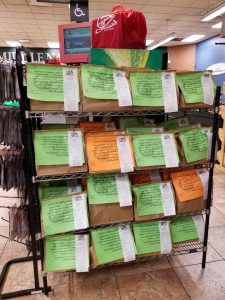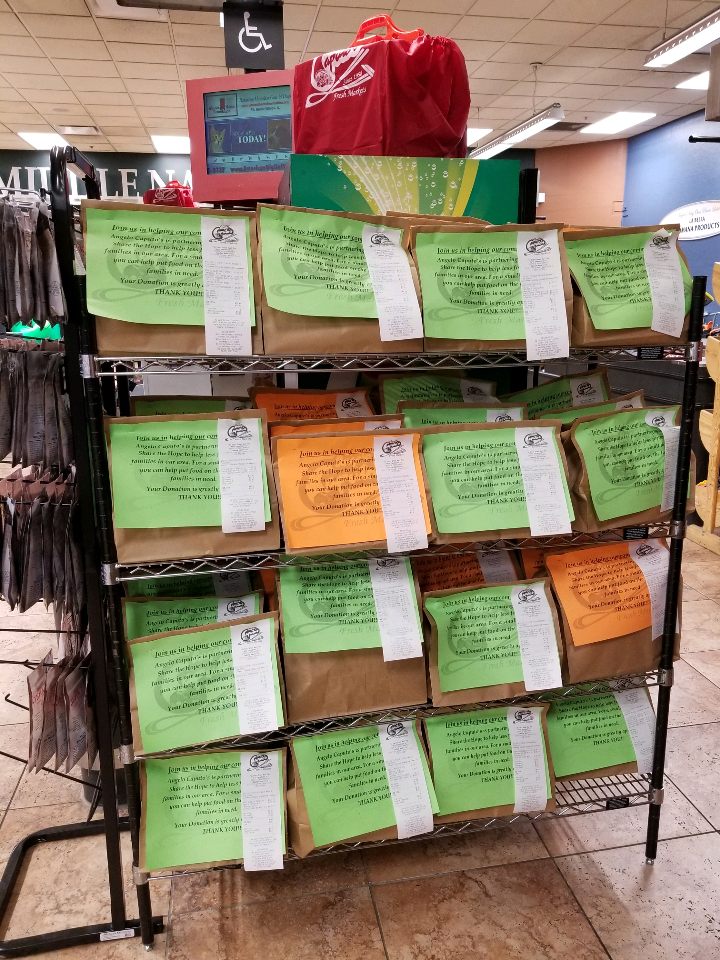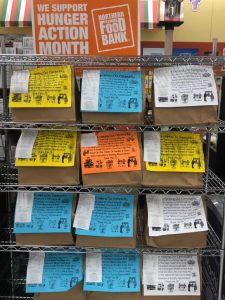 Another initiative we take year round is donating produce to the food banks. Each store partners with a local food bank. These food banks accept our imperfect produce and goods every week. They use these foods to feed the local community members struggling to feed themselves and their families.  
Helping the community and giving back to those in need is a big part of who we are at Caputo's. We are so thankful for our generous customers who support these local missions with us! From our family to yours, have a blessed holiday season!