The beginning of May is the start of many festivities– from graduations to Mother's Day, there is plenty to celebrate. One important celebration that occurs at the beginning of each May is Cinco de Mayo!
Cinco de Mayo is often mixed up with Mexican Independence Day, but it is actually the celebration of a Mexican Army's victory over the French at Battle of the Puebla on May 5th, 1862. This victory boosted morale and helped the nation come together and bond over patriotism. Cinco de Mayo has become widely popular in America as a way to celebrate Mexican culture and heritage. People nationwide celebrate with traditional Mexican meals and drinks, and we are here to help make your celebration muy bien!
    One way to celebrate is with tacos! Our Addison location is now home to a stainless steel tortilla machine imported from Mexico. This allows us to make fresh tortillas in-house daily! We even fry our tortillas to make our own chips! Like all of our other prepared foods, our tortillas are all natural and have no preservatives. Yellow or white corn, crispy or soft, we've got it all! Our tortillas and chips also pair wonderfully with items from different departments! Our chips are delicious with our homemade guacamole and salsas, and you can try our tortillas with our pre-marinated fajita mix from the meat department. The fajita meat and taco meat are already marinated, so all you have to do is cook the meat!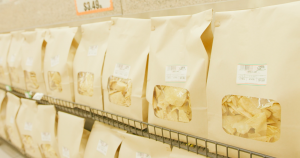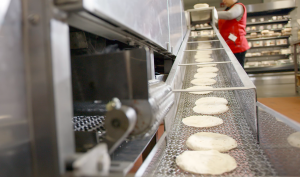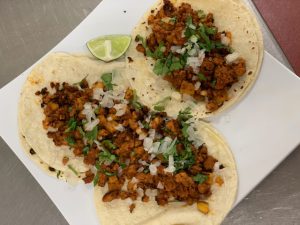 No time to cook, but still want to celebrate? No problem! We also have taco kits in our prepared foods. These taco kits feature pre-marinated meat already seasoned to perfection, our homemade tortillas, and toppings! They are a perfect solution to a taco night on the go because it is easy to prepare.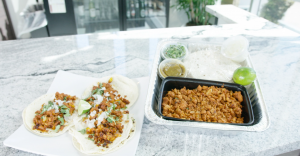 Every party needs some drinks! From Tecate to Modelo to Corona, we've got all your beer needs. Don't forget about Jarritos– a Mexican soda drink that come in many different flavors. These sodas are great alone or can be the perfect mixer!
We have many options for dessert, but an authentic option (and one that's on sale!!) is our tres leches parfait! Tres leches is a a sponge cake that has been soaked in a sweet milk and is made up of 3 milks- evaporated, condensed and cream. Ours are featured in a parfait container which makes it easy to transport and easy to share or keep for yourself 😉
Throwing your own celebration? We have plenty of traditional Mexican food items on sale this week– cheese, shredded lettuce, beans, jalapenos, chips, and more! Stop in to get all the items you need to make your fiesta a hit!
From Our Family To Yours