With Mother's Day so close, we take a moment to think about all the strong women who have had an influence in our lives. We think about all the love and guidance they have given us and use Mother's Day as an opportunity to say "thank you" for all they have done. If you're still not sure what to give your loved ones on this special day, we have some options for you!
A simple gift to show you care is flowers– the gift that keeps on giving. With flowers, you are giving a gift that is pleasing to look at, sparks happiness, has a great aroma, and can remind the recipient of you 😉 Our garden centers are open and have an assortment of flowers. From hanging baskets to potted plants, there are many different colors and types that can appeal to anyone. If you would rather have an arrangement, check out our floral department! Our talented florists can create beautiful bouquets and arrangements that will leave your mom impressed!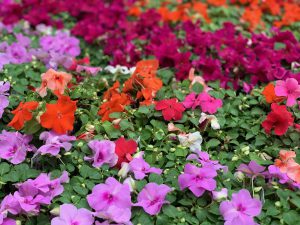 You can cook her breakfast! Come grab all the fixings you need to make a stay at home brunch. You won't have to leave your house and it will be delicious. Bacon, sausage, eggs, toast, pancakes, french toast– whatever mom likes, we can help you make! If you want to put a fun spin on french toast, make panettone french toast! Panettone is an italian sweet bread and a fun replacement for your classic french toast recipe. The consistency of panettone makes it a unique meal option sure to please a crowd. While panettone are usually enjoyed on major holidays like Christmas and New Year's Day, we have some available now! Maina panettone are wrapped in cellophane and a smaller panettone which make it easier to bake with and to eat individually. The panettone can be given as a gift!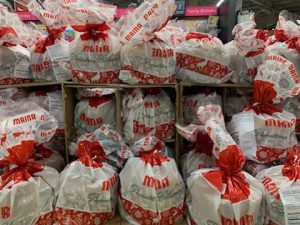 If your mom has a sweet tooth, we've got just the thing for you! Available on Friday (5/10) we will have heart shaped cannoli cakes! These cakes are great, especially if you're in charge of dessert! It consists of yellow sponge cake and cannoli filling. They are shaped in a heart and decorated with beautiful buttercream flowers. This simple gesture shows mom you care while nourishing her stomach, just like I'm sure she did for you!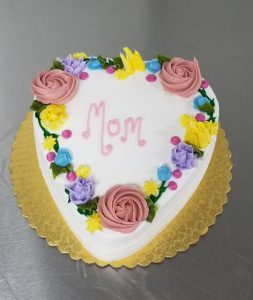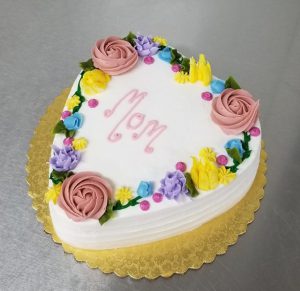 Happy Mother's Day to all the moms out there, especially the moms in the Caputo family. Romana Caputo and Antonella Caputo Presta are both embodiments of strong, incredible women. They have taught us and helped us to grow. They have inspired us and nourished our hearts, minds, and souls. They are each amazing mothers and grandmothers who bring such joy to those lucky enough to have them as influences. Happy Mother's Day Nonna Romana and Mommy, we love you ❤️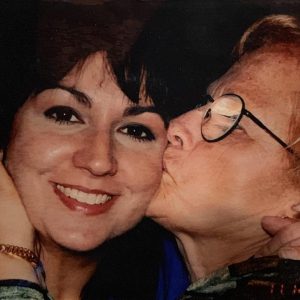 From Our Family To Yours