Now that the weather is warming up, it is time to start tending to the garden. The sunshine is sure to help the plants grow! We have recently gotten some new and excited additions to our garden center! These new plants have special features that will change the gardening game. We even have some plants that can help you to teach younger kids how garden!
One of the new types of flowers we have are impatiens! Impatiens go by many different names including jewelweeds, touch-me-nots, and sapweeds. These bedding plants are unique because of the bright colors and the way they grow, impatiens like shade! Impatiens are some of the few plants that actually thrive in the shade as long as they have enough water! You want to make sure you water your impatiens regularly in order to keep the moisture. These bright colored flowers are a great way to add a little diversity to your garden.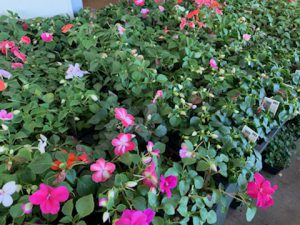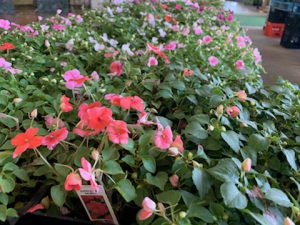 The warmer weather usually means that all the bugs come out, especially the mosquitos. The bugs can put a damper on your outdoor activities, but we've got a plant to solve that– citronella! A member of the geranium family, these plants carry the scent of citronella. The leaves of the plant can be crushed and then rubbed on your skin where the citronella scent will help to repel mosquitoes naturally. Some people like to plant these near their patios or near the place they spend time outside for easy access.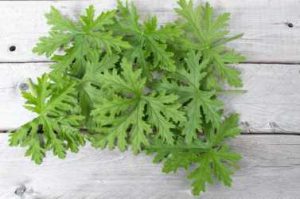 We will also have Sunfinity sunflowers! These sunflowers were designed to grow continuously, all season long! A unique feature of these plants is that after they are cut, they will re-grow. They have many stems which lead to many flowers- you can cut a flower to bring inside your home and the flower will grow again. It is a clean cut that will leave no messy pollen for you to clean up once inside. They will grow fast and require little maintenance, all you have to do is prune and deadhead them! This allows for beautiful sunflowers to brighten up your home and your home garden all season long!
If you are looking to spruce up your garden, but also help teach your kids how to grow, checkout Chef Jeff's Plants! There are a variety of fruits, vegetables, and herbs to make your home garden special. The plants for kids include Peter the Pumpkin, Tommy the Tomato, Sherry the Strawberry, and more! Starting Thursday 5/16/19, every child will get a special Caputo's goody bag with the purchase of a Chef Jeff plant! The goody bags include a special activity book includes details about the plant and how to care for it. The goody bags will also include a few more fun surprises for the kids! These are only available while supplies last, so stop by and get yours soon!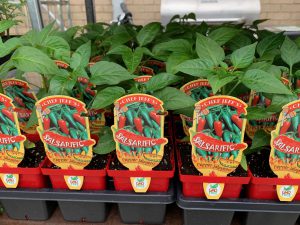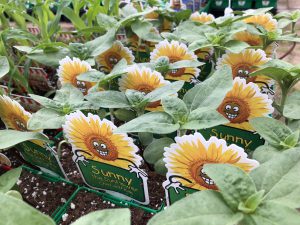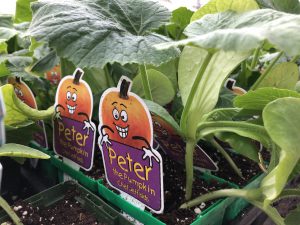 From Our Family To Yours