Though we have been pretending it is summer the last few weeks, June 21st marks the official start of summer. Summer brings a lot of fun memories and thoughts for many people. For us, summer means the peak growing season of some of our favorite fruits! Here is a list of some fruits that just taste better on a hot summer day!
1. Watermelon
Watermelon typically require a longer growing season and warm weather to grow. Watermelon is around 90% water which makes it a refreshing and hydrating treat on those warm summer days. Despite popular belief, a watermelon will not grow in your stomach if you eat the seeds.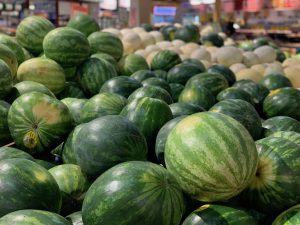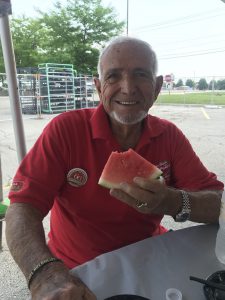 2. Peaches, Apricots, and Nectarines
Soft fruits such as these ones are best in the summer. These are usually at their peak around July. The warmth and sunshine results in juicier fruits. Soft fruits are typically a great source of vitamins and antioxidants. One of our favorite peaches is the percoca peach. Percocas are native to Italy and grown exclusively for us by a California farmer. These red flesh peaches should become available in just a few weeks. Try cutting these up and putting them in your wine for a nice fruity flavor!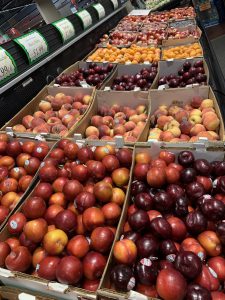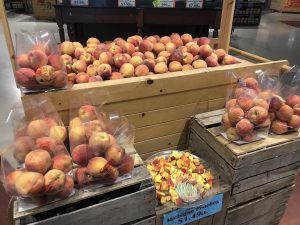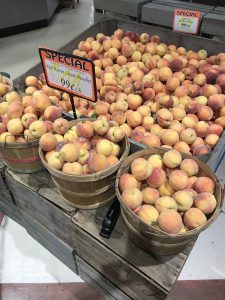 3. Cherries
Bing and Rainier cherries are sweet cherries that typically become available around May and reach their peak in late June, early July. we get our cherries from California and Washington. California growing season starts early and then the Washington crop starts coming in. Typically, the plumper, darker cherries are the sweetest and most flavorful!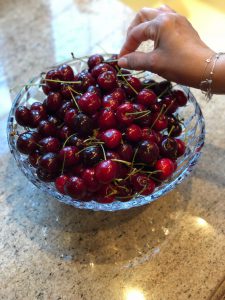 This list is only the beginning of the fruits and vegetables that are great! Though most of these fruits are available year round, the hot climate allows them to thrive and grow to their sweetest and juiciest forms. Which fruits make your favorites list?
From Our Family To Yours