The summer heat makes us crave refreshing foods. We find ourselves wanting light options that leave us satisfied. A go-to is our homemade octopus salad! Made using simple, high quality ingredients, our homemade octopus salad is a great meal on these hot summer days! 
   Our octopus salad is made to perfection with a few different steps. We first tenderize the octopus with a machine that Angelo brought back from his hometown, Mola di Bari, Italy. Mola di Bari is a coastal town known for its fresh octopus where fishermen go out every morning to catch octopus, so we take great pride in our octopus salad.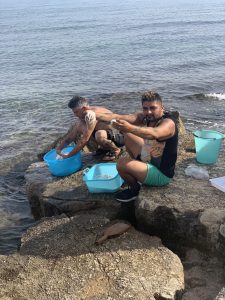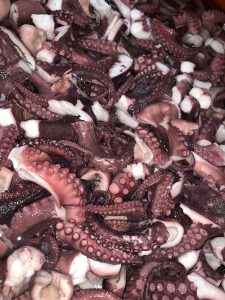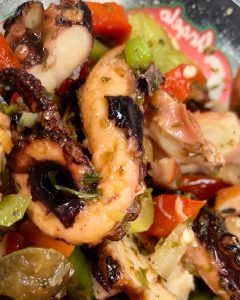 After the tenderization process is complete, we begin the marinating process. We dress the octopus using a signature blend of spices, oils, vinegars, and vegetables. We then like to top it off with a squirt of lemon, and voilà! The result is fresh and filling octopus salad! 
The aroma of marinades, the bright colors of the vegetables, and the taste of it all makes our octopus salad delicious and refreshing!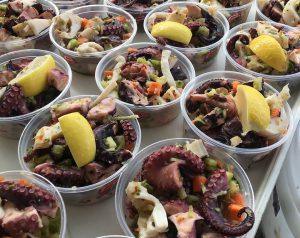 You can taste our octopus salad at a few different festivals in the upcoming weeks. We will have booths at the taste of elmwood park and Little Italy Festa on Taylor Street where we will be selling our signature octopus salad. Of course, we also carry the salad in all our stores! It's perfect for parties, barbecues, or just to keep in the fridge for yourself! 
From Our Family To Yours