As the summer winds down, people start to get into back to school mode. Kids start looking at their schedules. They need new shoes, new school supplies, new clothes, and more! As it gets closer, you may feel like there is so much to do and so little time. One thing you don't have to worry about is what to pack for lunch because we've got your back!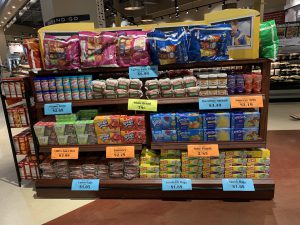 One good option for lunch is hummus! Kids love hummus and it's good for you. It's packed with plant based proteins. The single servings are great to throw in the lunchbox and the hummus with pretzels are even easier!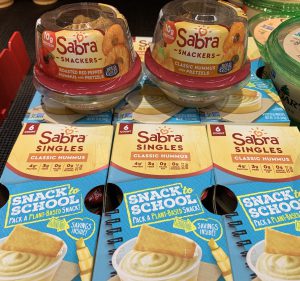 There are also many different on-the-go boxes that have a variety of snacks in individual boxes. You can pick the ones that best suit your cravings. Sweet or salty options, or sweet and salty options, the variety boxes make it so you don't have to choose! There are also variety packs of crackers. Cracker sandwiches filled with peanut butter or cheese are another good way to sneak a little protein into the lunch box.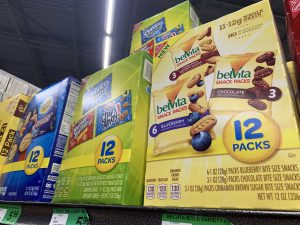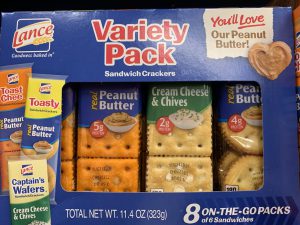 Bites are trays that come with a fruit, a protein, and a cheese. These are delicious and nutritious. They get a little bit of all the essentials in your diet and they are compact!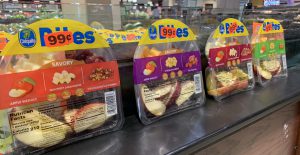 For the meat lovers, try some snack packs.  An on-the-go container filled with cheese, taralli, and salami are delicious! They are like the italian lunchables!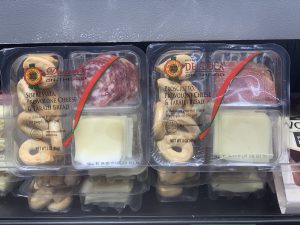 And if you just like salami, try these Busseto salami snack cups. They don't need to be refrigerated, which makes it great for grab and go!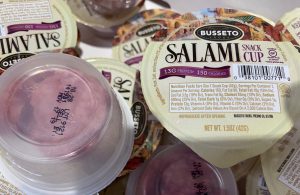 Don't forget the drinks! Mini water bottles, juice, or milk. We have smaller version that you can throw in the lunchbox without taking up too much room. 

We have plenty of options that are good for you and delicious, so you can feel good about what you give your kids to eat!
From Our Family To Yours