October is National Italian Heritage month. To celebrate, we are recounting the story of our founder, Angelo Caputo. He led a life of hard work and sacrifice to get him where he is today. As his granddaughter, I have been so lucky to hear his story and learn from him first hand. I've been able to travel with him to his hometown and listen to his childhood memories of growing up in difficult times. His story is one that I believe should be told and I am honored to share it with you.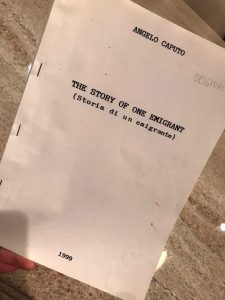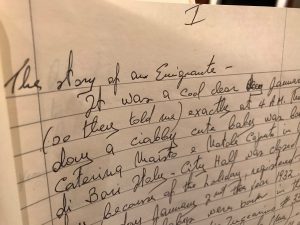 The Story of One Emigrant
Storia di un Emigrante
Part I: The Beginning
Angelo Caputo was born on January 1st, 1932 at 4am in his family home on Via Zuccarino in Mola di Bari, Italy into a very hardworking family. Their family operated two small businesses at the time of his birth. One business was a wholesale outlet for farmers and the other was a grocery store. They had small and humble quarters for their home. While his mother worked at the grocery store, he stayed at her side in a little makeshift crib. His mother always said he was a good baby who cried very little, something she appreciated during the long, busy days at the store. By the age of four, he was a typical, busy child and his mother entrusted him to Signorina Maria, a teacher who prepared kids for "asilo" or pre-school. He was with Signoria Maria Monday-Friday and he learned many things including how to recite "poesie" or poems. Saturdays were typically busy at their family grocery store so he would spend the day with family friends that lived nearby and practice what he learned with Signorina Maria.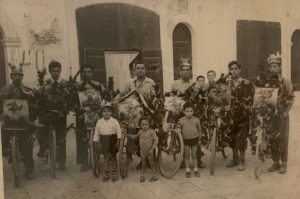 By the age of 6, he was ready to start helping out in the family grocery store! He started by watching his mom, then would assist her and help organize the products and clean the store. He would even help with collecting money. There were no cash registers at the time, so the family would put the money in a drawer.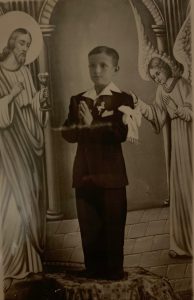 When he started 4th grade, he was ready to transition to helping on the family farm. He would get out of school at 2pm and go home to eat quickly. His only way to get to the farm was on an adult bike, which was difficult for his size, but he made it work. This was his routine every day.
He finished grammar school in 1944 and, needless to say, World War II had affected their family. His father, despite being older, was called into the army and his family experienced difficult times. The following years brought many hardships for them and many families. Schools closed and bombs were being dropped in nearby towns. Conditions became dangerous and they were forced to closed their grocery store and move to the farm with a  few other families for their safety. As an 11 year old boy, he didn't mind not having to go to school and enjoyed the company of the other kids who were sheltered there. Food was scarce, but they considered themselves blessed because on the farm they were able to have fruit and potatoes everyday. Although this was little, it was more than others had to eat.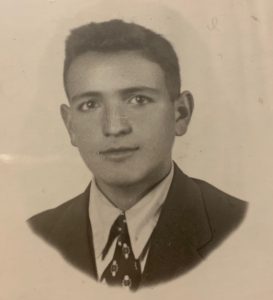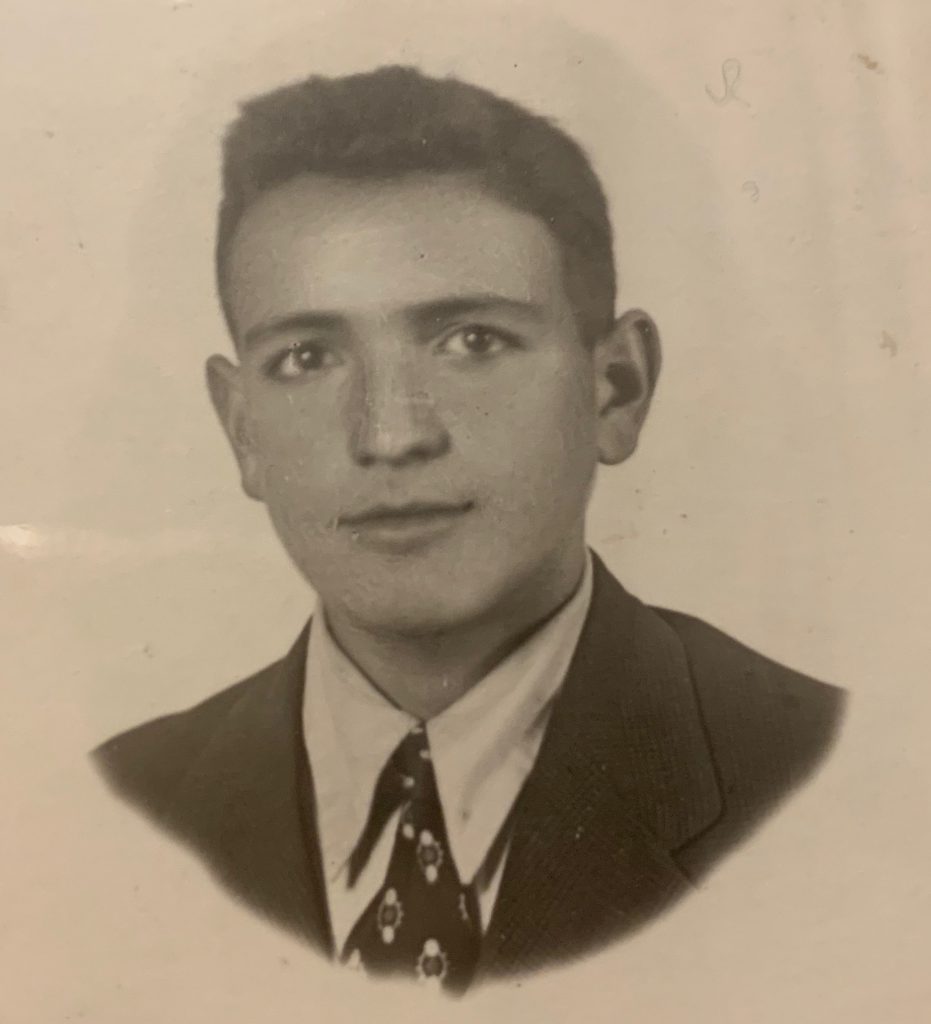 Finally, the war ended and the schools reopened. But during this time away from school, Angelo had gotten a feel for working full time and knew that working was what he wanted to do, not go to school. His parents were not fond of the idea and made him keep up with his studies. He continued attending school, but became even more adamant that he wanted to quit school and work full time. To deter him, his father would give him the hardest and toughest jobs like unloading railroad cars of fertilizer and heavy bales of hay.  This never bothered him, but made him hungrier for work.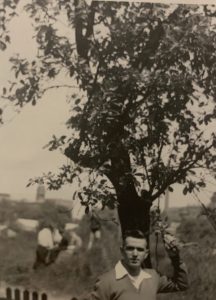 This hunger to succeed and desire to work hard fueled him in his future endeavors. 
It was during this time in 1946 that a beautiful young lady with long, dark braids came into the store where he was working. This beautiful young lady was named Romana and would become his wife.
Check back next week for the love story between Angelo and Romana
From Our Family To Yours