When we left off last week, Angelo was going to school to honor his parents' wishes, even though what he really wanted to do was work. While helping out in the store in the late 1940s, Angelo caught a glimpse of a beautiful girl and a love story began.
The Story of One Emigrant
Storia di un Emigrante
Part II: The Love Story
In the store where Angelo worked, there was a large scale. One day, a girl with beautiful, long, dark braids came into the store holding a baby. She walked into the store, weighed herself holding the baby on that big scale and left. Angelo watched and waited for this girl to come into the store and wanted to know more about her. Angelo soon found out that this girl's name was Romana and her older sister had a cantina near Angelo's family's store. Romana would watch her nephew, the baby she was holding when Angelo first saw her, during the day and bring the baby to her sister to feed him around the same time every evening. Angelo would see her walk by and wonder about her. One day, he decided he wanted to know more about her. He followed her for a little bit, and when he got close enough, he playfully tugged one of  her braids and said "ciao!" to get her attention. She immediately turned around, unamused, and carried on.
Romana's routine continued for about a year. Angelo kept watching her and admiring her beauty until one night he got the courage to talk to her. They would briefly chat and Angelo took every opportunity to strike up a conversation with her. He learned things like the fact that her dad travelled for his work, that she had two brothers and two sisters, and where her name came from. Romana was not a common name in Italy, but Romana was born on October 28th which is known for the March of Rome or Marcia Su Roma, so her parents named her Romana. Those little talks helped them to build a friendship. Angelo would find excuses to run errands and hang out on the corner where her house was just so he could see her and talk to her. One day, Angelo kissed her cheek. After which, Romana jokingly told him "you have to marry me now." Angelo laughed it off because felt he still had a lot to prove before he could be worthy enough to be her husband.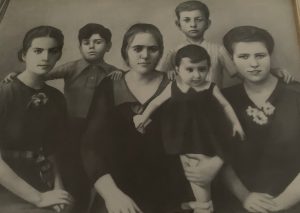 In the meantime, Angelo was assuming more responsibility on his family farm. His older brother and father had found their way to America, so Angelo was the man of the house. Angelo found himself dreaming of going to America and what it would be like to work there,  The Land of Opportunity. It wasn't possible for him yet, so he worked harder, picking up the extra work that was required. Angelo still took every opportunity to see Romana, like waiting for her when she would run errands.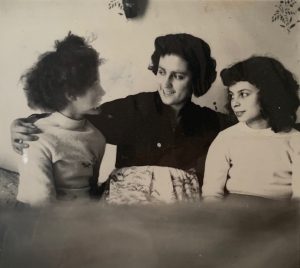 The time Angelo and Romana spent together was limited because of how much work needed to be done. He kept working hard, hoping that one day he would have his chance to go to the United States. In June of 1950, Angelo returned to his house after a day at the farm and found a postcard from the American Council informing him of a new opportunity for him. Because his father was working in the US at the time of his birth, he was eligible to enter the military draft and gain his US citizenship. Angelo knew this was an opportunity he could not pass up and that "it was like a blessing from up above." He found out he could leave Mola in as soon as 24 hours. He could begin the new life he dreamt of in America, but he had a few loose ends in Mola. One was that he was in charge of the farm and there was a full crop of almonds and grain that had to be harvested. The second was his Romana. He decided to stay in Italy for another two weeks so he could finish the crop and teach his younger brothers what to do in his absence.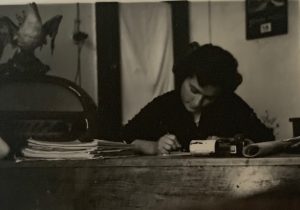 On June 20, 1950, Angelo rode his bike to that familiar street corner with a handwritten goodbye note and a carnation. He put it in an open window in Romana's house. He talked with a couple friends to make sure they would watch over her while he was gone and if they got a chance, to tell her he had to leave for work, but someday, he would return to her.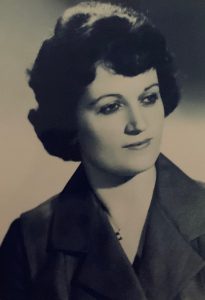 On June 21, 1950, Angelo and his father set out for Naples where Angelo would board a ship and begin his journey to America.   
Check back next week for a continuation of this beautiful love story and Angelo's journey to America
From Our Family To Yours