A holiday weekend usually means leftovers! Your fridge may be loaded with extra food that didn't get eaten at the other day's barbecue. If you have some leftover sausage, we have an idea for you!
There are tons of things you can do with leftover sausage for every meal! Incorporate it into a breakfast skillet, make a sausage sandwich, or roast it in the over with some potatoes, olive oil, and rosemary.
Here is one of our favorite recipes to use with sausage that can be customized in so many ways… pasta!
Orecchiette Pasta with Sausage and Broccoli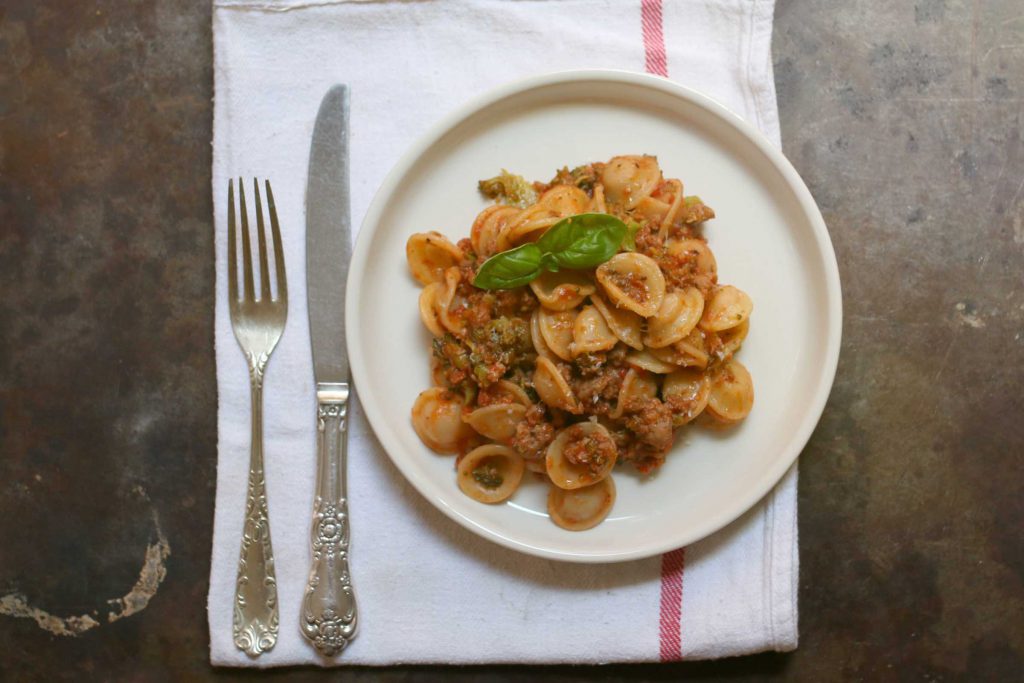 This is one of our favorite dishes to use up leftover sausage.
Here's what you need:
-Italian sausage
-Orecchiette pasta
-Olive oil
-Broccoli
-Marinara sauce
-Salt
-Black pepper
-Parmesan cheese
-Basil for garnish
We love this recipe because it's easy to change up. You can change the type of pasta, the sauce, or even the vegetable! It is easy to make and you'll love the results!
For the full recipe, click here!
To get some more ideas for other leftovers that you have, browse The Recipe Rack for tons of options to practice and show off your cooking skills!
From Our Family To Yours