September means a lot of things to many people. It might mean the start of fall, back to school, football season, and more! To us, September is synonymous with Wine Grapes!

Homemade wine has been a tradition for ages. You may remember helping your Nonno crush grapes or cork the bottle. Making wine is a yearly event that requires patience and hardwork. We bring in a wide variety of wine grapes and juice every year for this custom.

Our grapes come from a grower in California who we have been doing business with for over 30 years. The grower has a specific process too when it comes to picking grapes. Our grower made the decision to leave the grapes on the vine to allow the sugar to continue to develop in the fruit. The sugar in the fruit is vital to the alcohol content that will be found in your homemade wine. Some of the grape varieties include merlot, pinot noir, zinfandel, chardonnay, and more!

Our juice comes from Italy and California. Some of the juice varieties include chianti, primitivo, syrah, riesling, and more!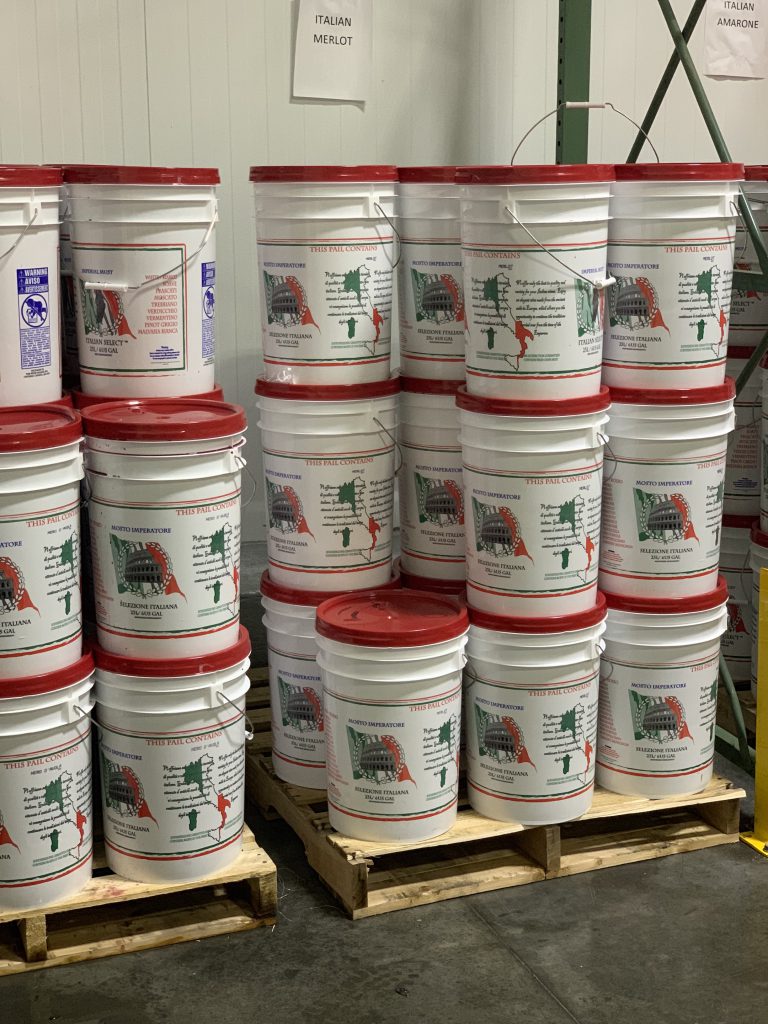 We have tons of supplies for your wine making process. From corks to bottles to pressers, we have the crucial tools you need to get your wine making process underway. 
We sell wine grapes out of our warehouse located in Carol Stream.
First of the season wine grapes have been delivered. We get deliveries about once a week. Juice is expected within the next two weeks! All grapes and juice are while supplies last!
From Our Family To Yours