We are very excited to announce that we have revamped our catering menu. We have spent a lot of time reorganizing and re-creating our menu to give you an easier way to plan a special meal, an office party, or even a wedding! No event is too big or too small.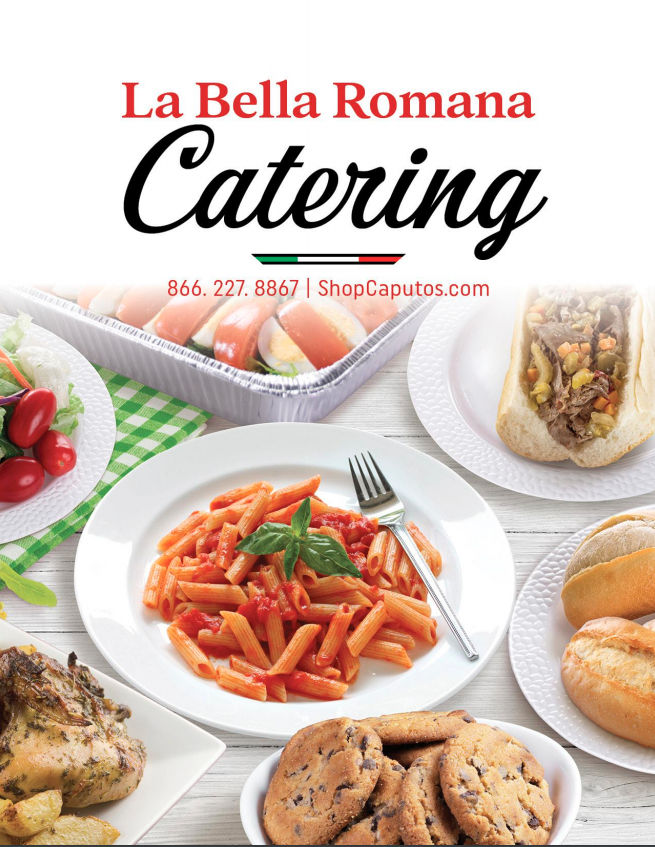 The inspiration for our catering department comes from my grandmother and our matriarch, Romana Caputo.
Romana was Angelo's guiding force and his pillar of strength. In 1984, Angelo began his quest to start a private label. He used this new private label as an opportunity to honor his wife and named it, La Bella Romana, which translates to "The Beautiful Romana." La Bella Romana products are sold exclusively at Angelo Caputo's Fresh Markets and the La Bella Romana brand includes our Cucina and Catering department.
Romana was known for her passion for cooking. Nobody could prepare a feast or host a party quite like her. Every person left her house feeling full and like a member of the family! Her love and incredible talent for cooking inspired many of our featured recipes. In upholding Romana's legacy, we take pride in creating delicious meals with the best ingredients. Family is who we are, and we want you to make the most of all the time you can spend with your family.
Choosing La Bella Romana Catering is an easy way to make any event or gathering a success!
Remember, our La Bella Romana Cucina is just as prepared to serve a simple, grab-and-go meal as feed a family of eight or cater a party of 1,800. Every day of the week we offer a wide selection of entrees, sides, soups, and salads. When planning a larger event, simply call your local store — or get in touch with our catering department at (630) 620-4444 ext 1040.
We have items for every meal– trays, buffets, meal combos, full meals, and more! We'd love to work with you to make your next event a success!
Check out our new menu here!
From Our Family To Yours