Thanksgiving has passed and the holiday season has begun which means it's time to start thinking about gift giving! Sometimes it's time to give a gift and you're just in a slump! It is hard to think of gifts, but we have some great ideas for you!

Here is a gift giving guide for you… Caputo's style

Panettone
A classic and easy gift to give is a panettone! Wrap it in cellophane, add a bow, or add an ornament. It's a little something to show someone you care and it's delicious!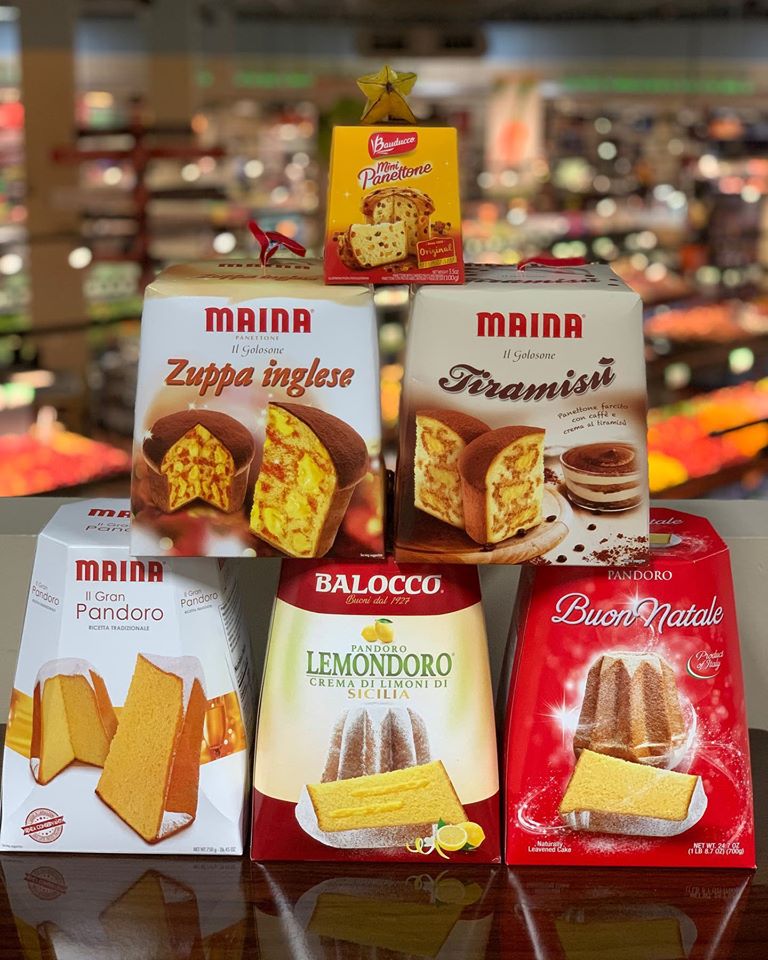 Torrone
Much like panettone, torrone is a typical holiday food. Only available during the holiday season, it is a fluffy almond bark that will bring about many memories of enjoying it around the Christmas season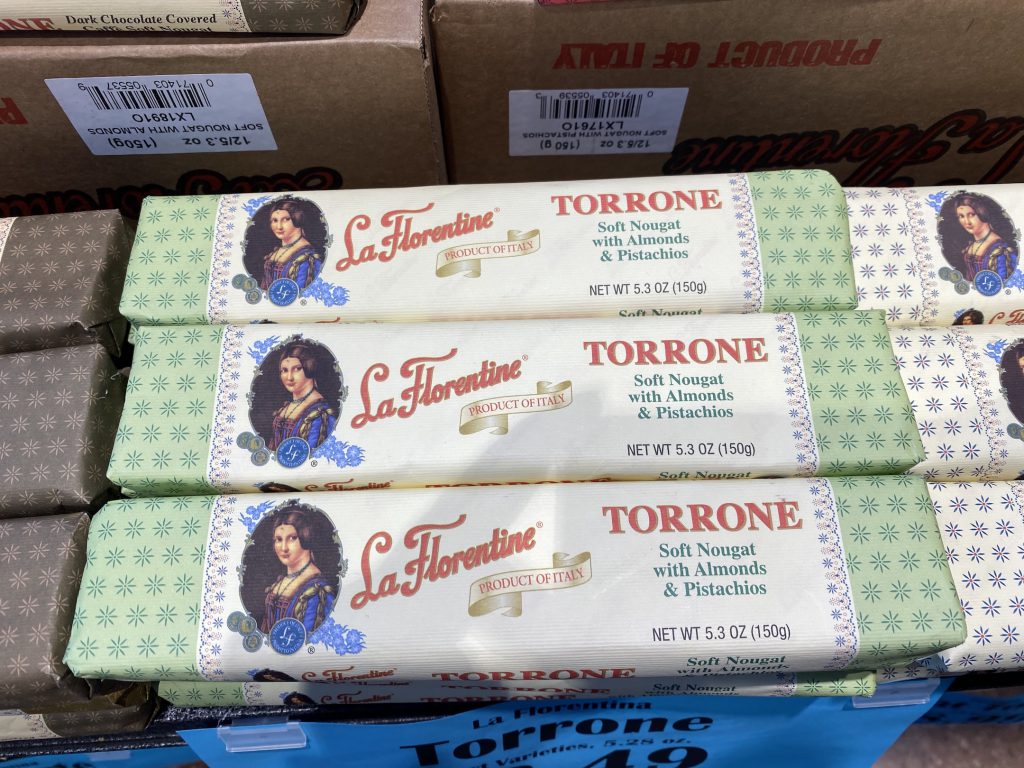 Moka Espresso Maker
This espresso maker is a great gift for the coffee lover in your life! In different colors and sizes, you can make your own espresso right at home and instantly be transported to Italy! Include some espresso beans and maybe some espresso cups and you have the ultimate gift!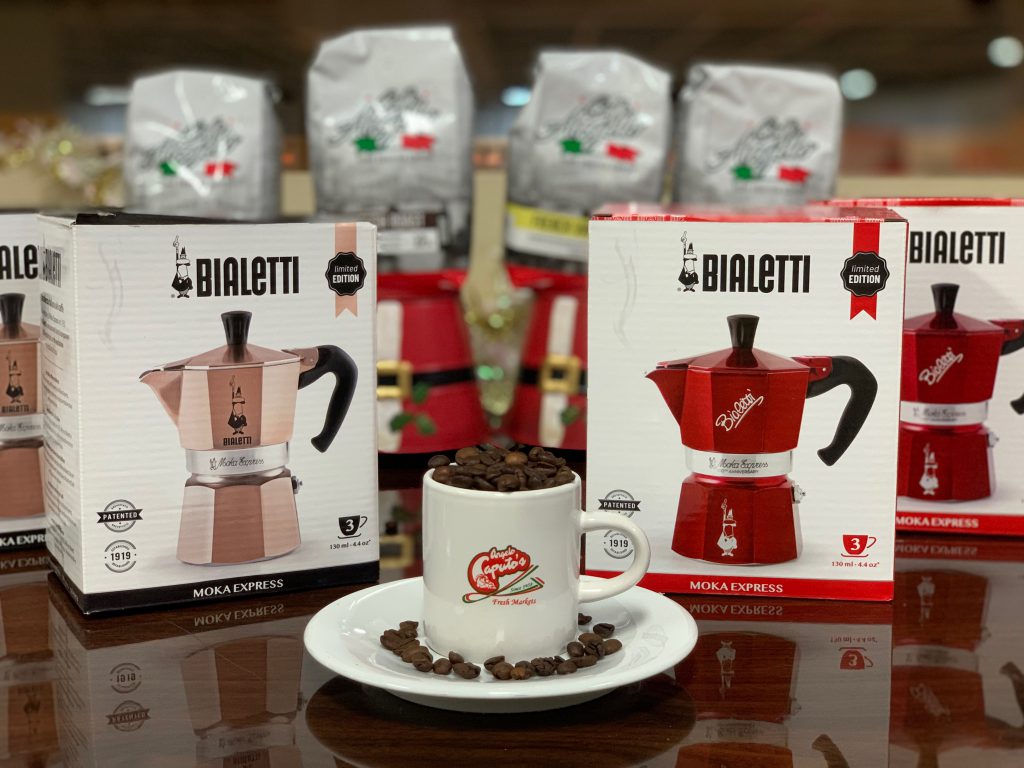 Cookies
Who doesn't love sweets? Especially our homemade La Bella Romana cookies! You could even take it the extra mile and arrange the cookies on a pretty tray or plate, then gift them. These are easy and delicious.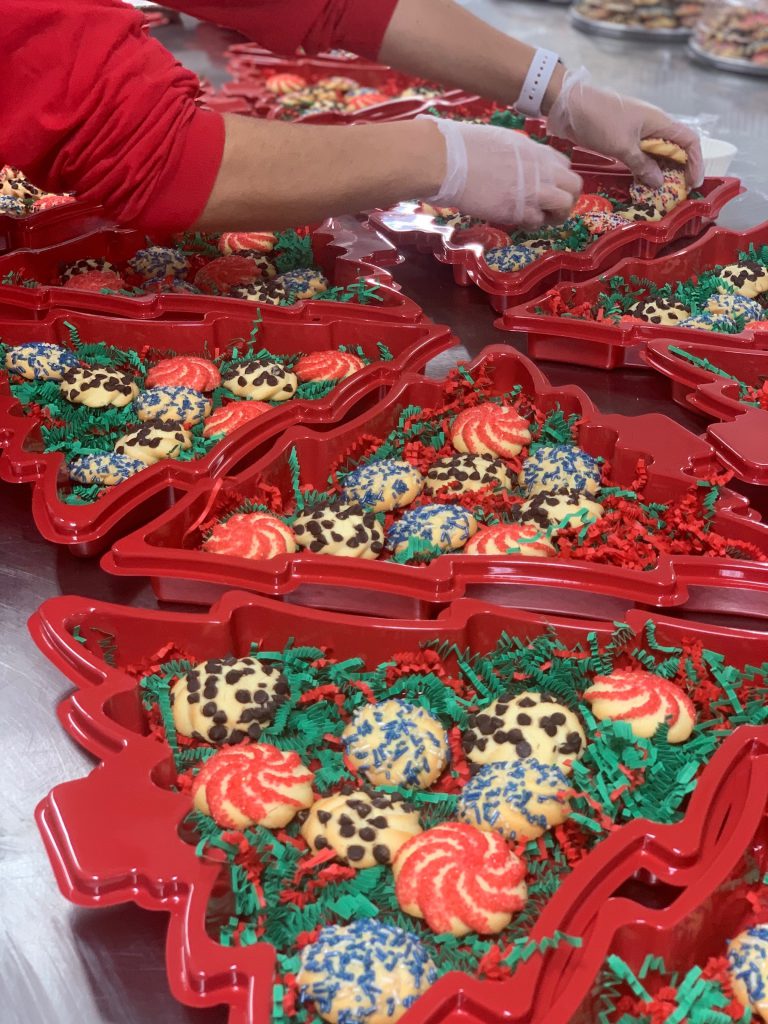 Gift baskets
Did you know we have gift baskets available? In different sizes, with different products! There will be plenty of options to choose from. Whether the person you're buying for likes fruit, cheese, pasta, candies, coffee, or is a La Bella Romana fan, we have gift baskets that will suit their needs!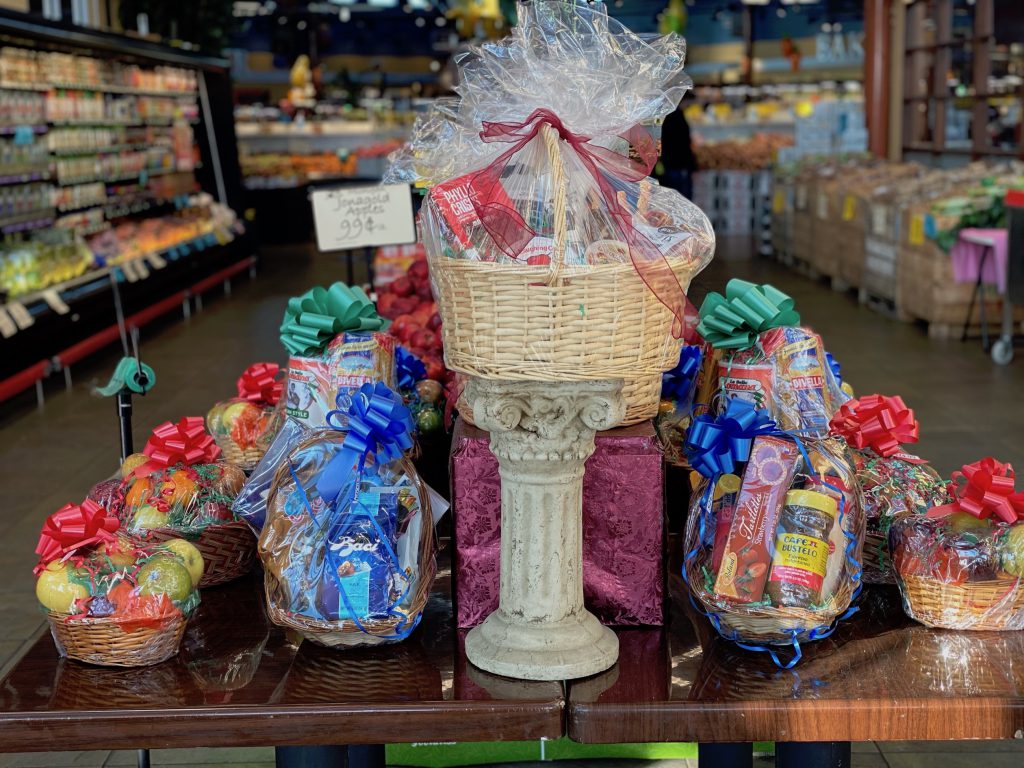 Caputo's Merch
For the Caputo's fan in your life. An "I Love Shopping at Caputo's" apron, a Caputo's mug, a gift card, or a combo of all! These simple items go a long way!
From Our Family To Yours