Football's main event is just days away. In our opinion, the food is just as important as the game itself… the fans have to fuel up too, right?
There are a lot of foods that are tradition while watching– wings, pizza, sub sandwiches, beer, and more! Sometimes it's fun to put a little spin on tradition.
Maybe for this year's watch party, you want to show off your cooking skills and make something extra! Not sure what to make? We have some ideas for you!
Sheet Pan Nachos
Impress your football-watching crew with super-simple Sheet Pan Nachos. piled high with seasoned ground beef, gooey cheese, and all the fixin's. Feel free to tweak your toppings.
https://www.shopcaputos.com/recipe-rack?dishId=40a5882b-b269-4e8b-9dcd-9dbf1c445081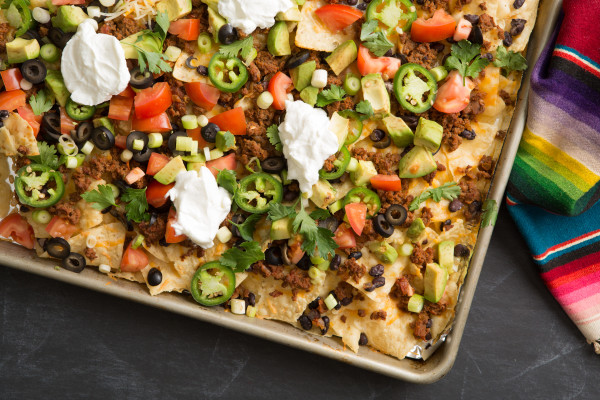 Spicy Baked Chicken Wings with Orange Glaze
These crisp-baked, sweet-&-spicy wings are bursting with flavor and a delicious take on the classic wing.
https://www.shopcaputos.com/recipe-rack?dishId=dddcb2d6-83f2-4e64-b991-2f0426f2dfa1
Pulled Buffalo Sliders
Shredded chicken with buffalo sauce and some slaw… a dish that will impress anyone!

https://www.shopcaputos.com/recipe-rack?dishId=872f44e0-7bce-4348-b50d-c34087d7648e
Here are a few more ideas: