Do you love cheese? If you do, you have probably paid a visit to our deli and seen the large selection of imported and domestic cheeses, specialty cheeses, and, a personal favorite, homemade cheese! One cheese that we NEED to have in our fridge at all times? Homemade Ricotta!
Ricotta is made from re-cooking the milk whey leftover from the production of other cheese. The result is a soft, creamy, and delicious cheese! The taste is like no other. It's fresh, creamy, and versatile– it can be a great compliment to any dish or main ingredient in another! You can change the flavor profile depending on what you pair it with and use it to elevate any dish or meal!
Here are some of our favorite things to do with ricotta!

Ricotta with honey and cinnamon
Mixing ricotta with honey and cinnamon makes a sweet and delicious topping! Try to put it on toast for yummy breakfast or even mix it with berries, peaches, or other fruit for a nice snack!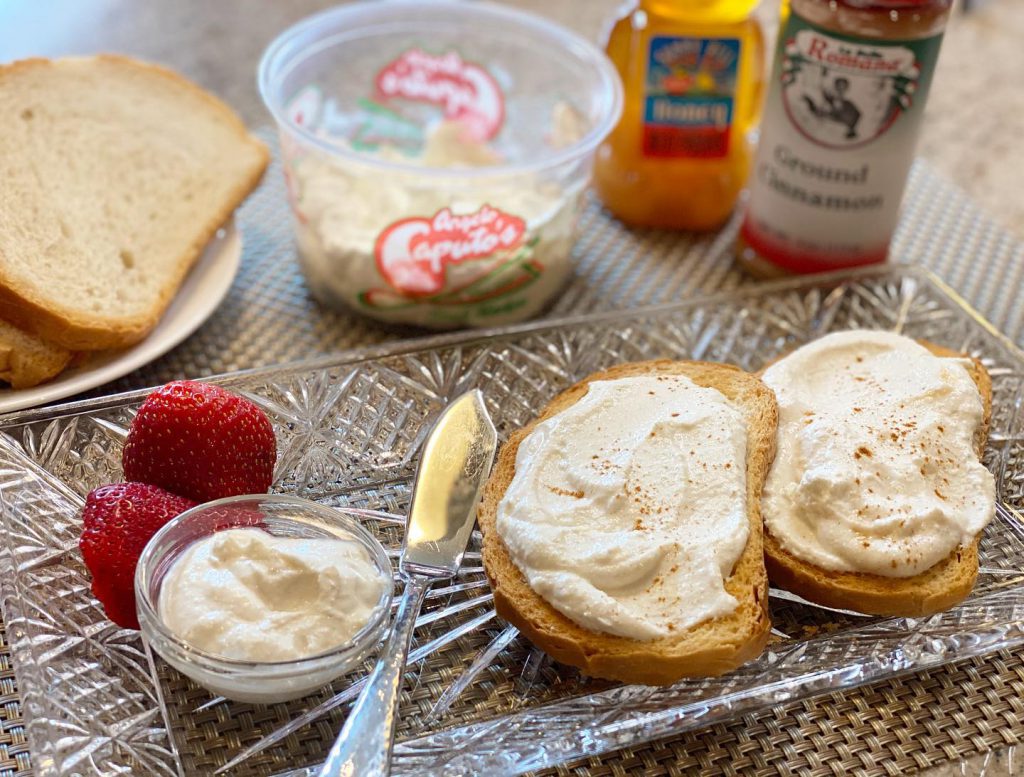 Ricotta & Avocado Toast
Italian avocado toast! Mix the ricotta with olive oil, salt, and pepper (also great with bread on its own), spread it on bread or even friselle, then put some avocado and everything bagel seasoning on top. You have a delicious and escalated avocado toast!
A Pizza Topping
Scoops of ricotta on a pizza is one of our favorite pizza toppings! We like to add some giardiniera and sausage too!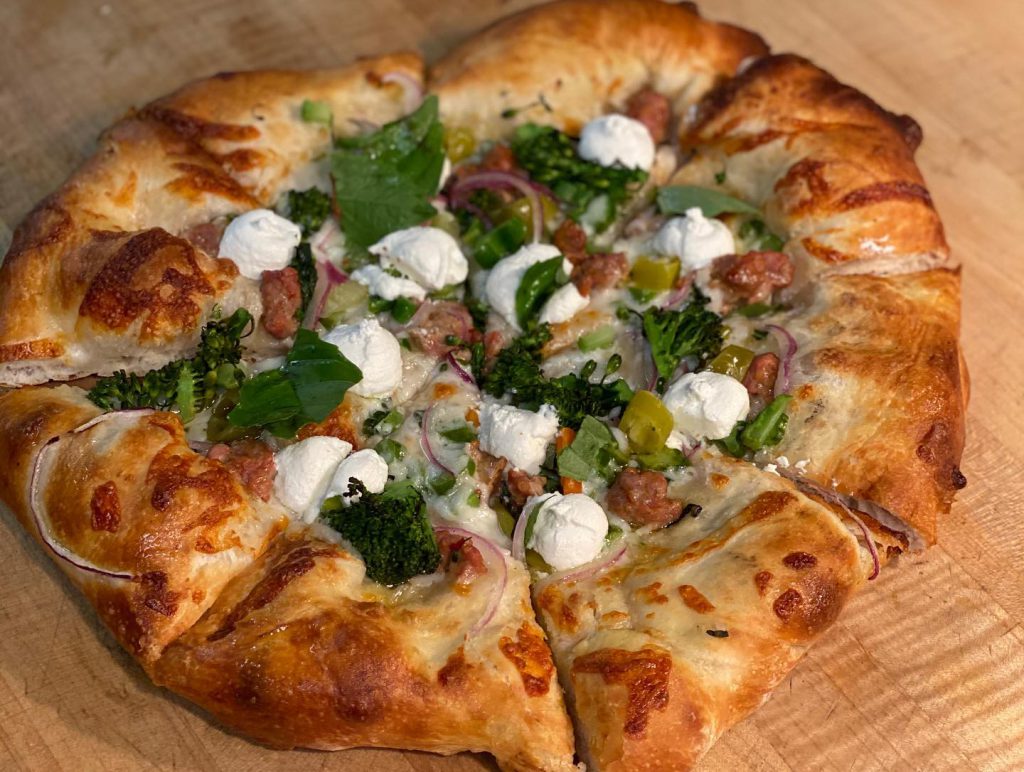 In a Sandwich
There is nothing like imported prosciutto and arugula on fresh bread with some creamy homemade ricotta. Add a little olive oil for flavor and even throw some giardiniera on it!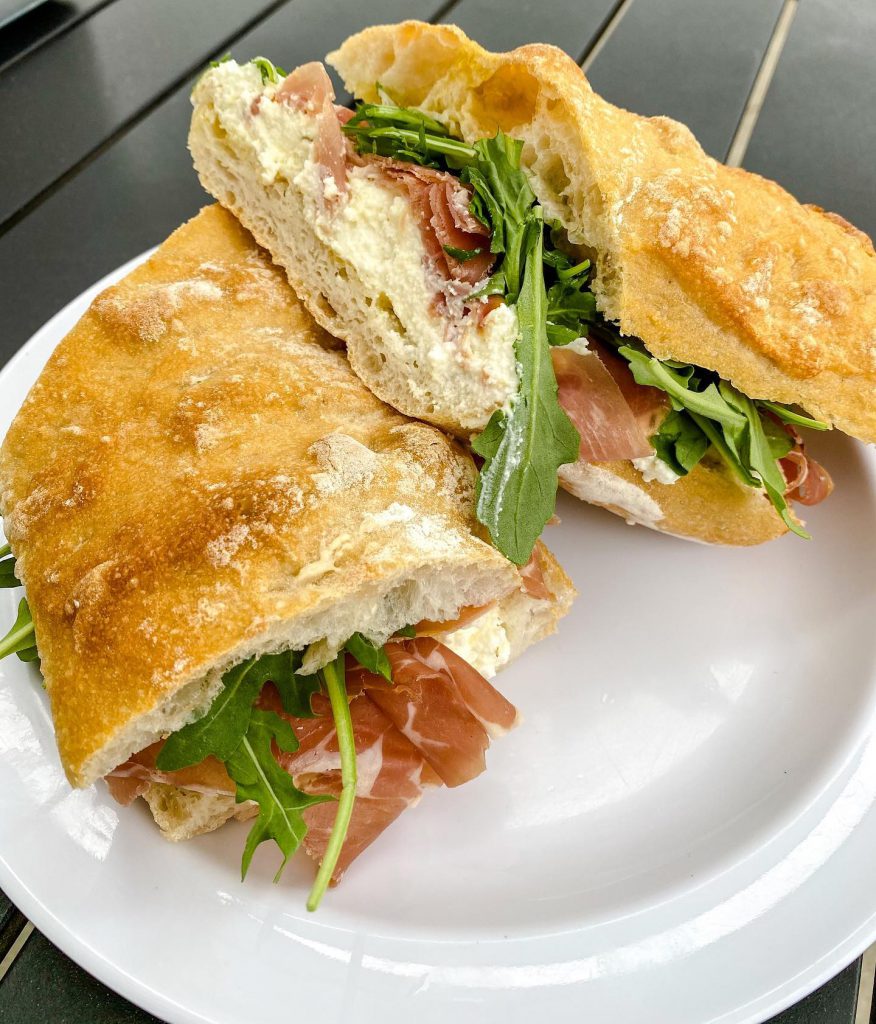 With Lemon Olive Oil
If you're looking for a light and refreshing bite, this is it! Mixing ricotta with a lemon olive oil or plain olive oil and a squeeze of a lemon is a wonderful treat! You can put it in a salad or even enjoy it with a piece of bread. It is fresh, light, and a great summer snack!
Use it in lasagna, in cookies, in a salad, in pancakes, with eggplant, in stuffed zucchini… the options are endless! Let us know what you use ricotta for and stop by our deli to try out our homemade ricotta… your life will not be the same!

From Our Family To Yours