June 4th is National Cheese Day and there are so many ways to celebrate! We take pride in our large selection of cheese. Imported to domestic, fresh to aged, soft to hard… there are so many different options of cheese that make us excited to celebrate National Cheese Day!

With a deli and cheese section full of different varieties to choose from, it can be intimidating to choose your favorite. The Caputo family narrowed down some of our favorites!

Parmigiano Reggiano
Angelo's Favorite- Our Founder
Imported from Italy, parmigiano is a hard Italian cheese. This cheese can only be made from cow's milk who eats a certain percentage of foods. There are many producers of this cheese, but all factories are regulated to ensure that any parmigiano reggiano cheese meets certain standards and grades. This cheese is great cut in cubes or even freshly grated on pasta!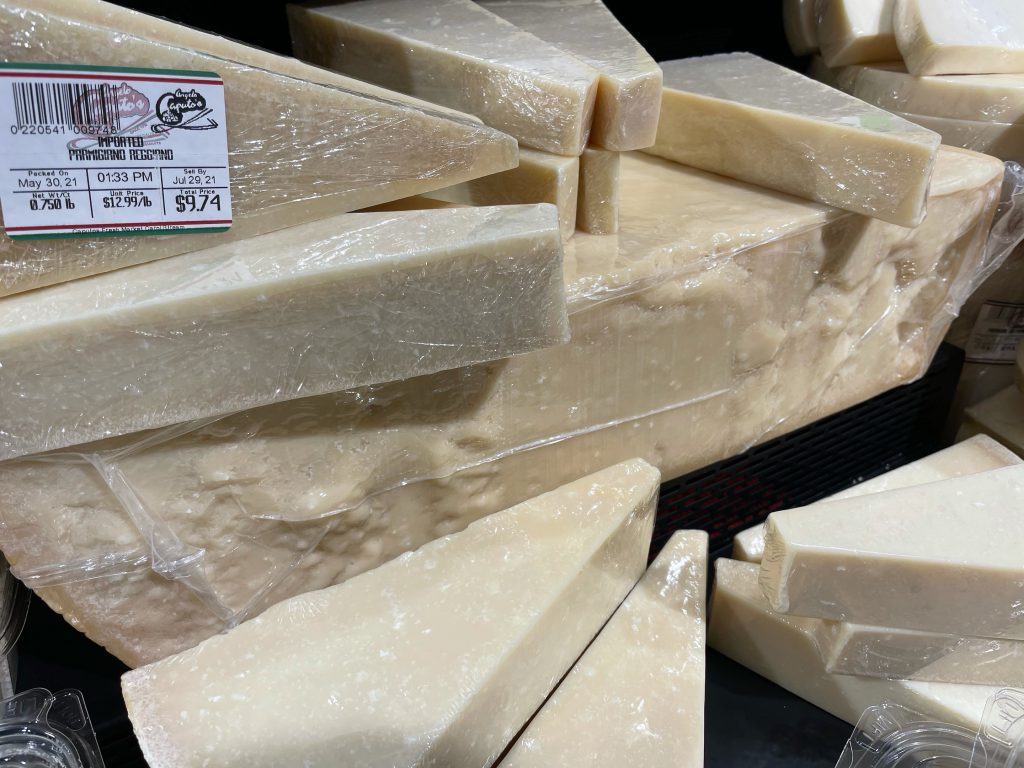 Caciocavallo
Robertino's Pick- Angelo's son-in-law
Produced in Southern Italy, Caciocavallo is a stretched, curd cheese. It is soft with a salty and sharp flavor. The word cavallo translates to "horse" because it is said that cheese used to be transported by tying it in bags and hanging on ropes over a horse's back. This cheese is not always available, so be sure to get it while you can!

Fontina
Antonella's Pick – Angelo's Daughter
Fontina is a cheese made from cow milk with a semi soft to hard texture. It is incredibly creamy and nutty with a subtlety sharp flavor! Fontina is known to melt easily which makes it great for cooking or even using aas a fondue!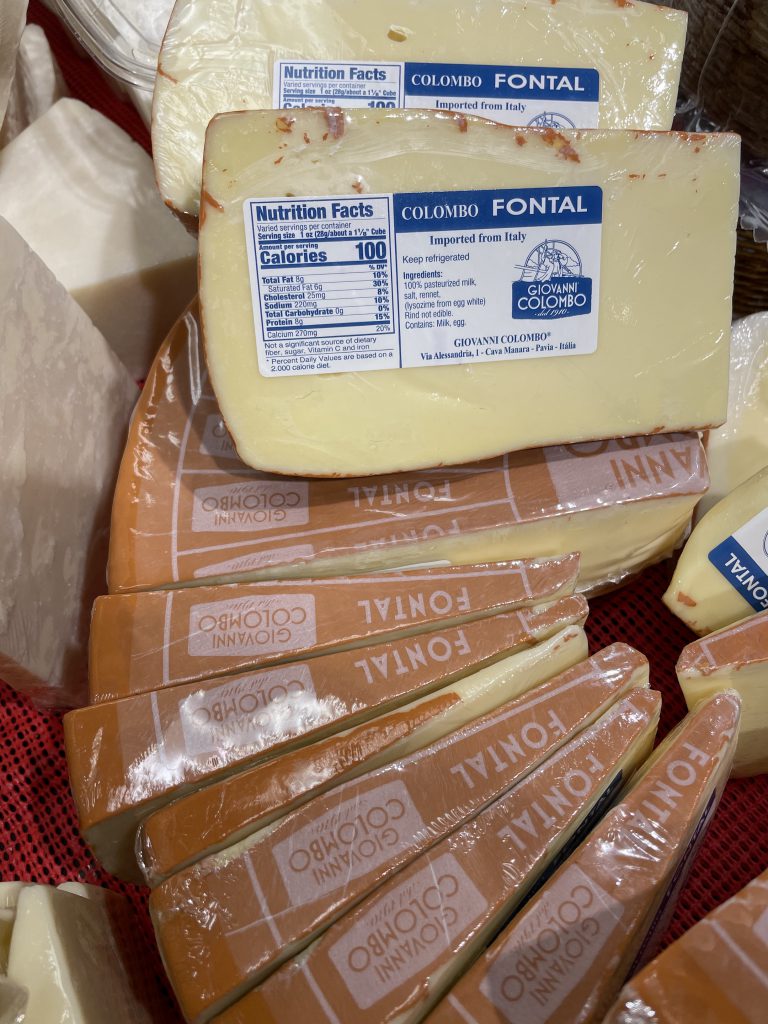 Cypress Hill Midnight Moon Goat Gouda
Giancarlo's Pick- Angelo's Grandson
This goat gouda is aged 6 or more months. It is nutty and buttery with hints of caramel. There is a bit of a sweet crunch to this soft cheese because as it continues to age, protein crystals are formed in the cheese. This unique cheese pairs great with sweet items like chocolate dipped caramels or salty items like seeded crackers!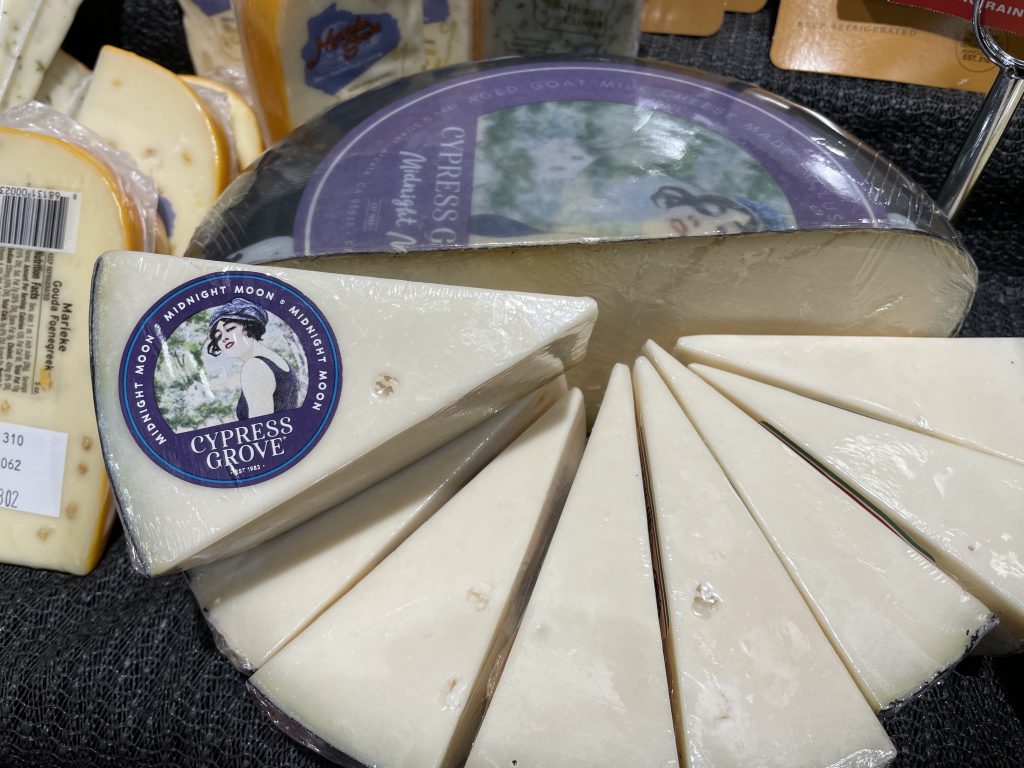 Pecorino Romano
Daniela's Pick- Angelo's Granddaughter
Pecorino Romano is a cheese native to Italy. It is made from sheep's milk, in fact,in Italian, pecora actually means female sheep! Its profile is on the saltier side, not too strong, and crumbly in texture. It is a very versatile cheese that is great for grating or snacking!
Homemade Ricotta
Rosella's Pick- Angelo's Granddaughter
Our homemade ricotta is one of our top favorites! Available in our deli, Ricotta is made from re-cooking the milk whey leftover from the production of other cheese. The result is a soft, creamy, and delicious cheese! There is so much you can do with ricotta. Need some ideas? Check out our ricotta blog here!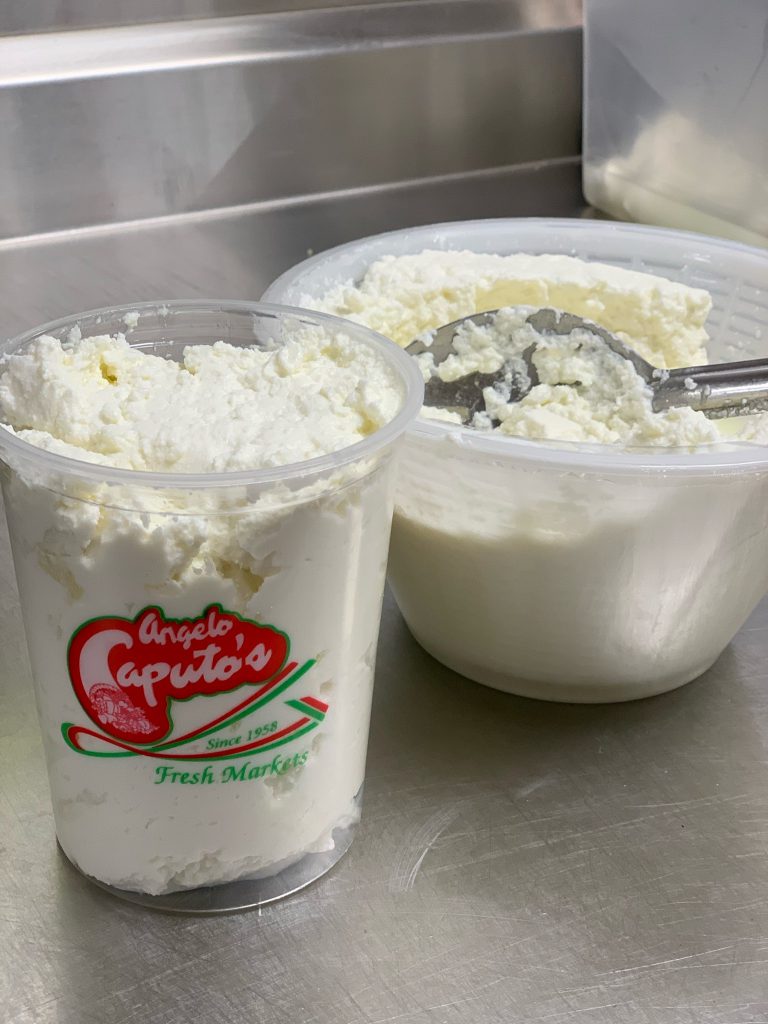 We have so many options, check out this video to see a few
From Our Family To Yours