May is Wisconsin American Cheese Month. If you love supporting local and you love cheese, it's the perfect month for you! All month long we are teaming with local Wisconsin Dairy Farmers to promote local Midwest Cheeses.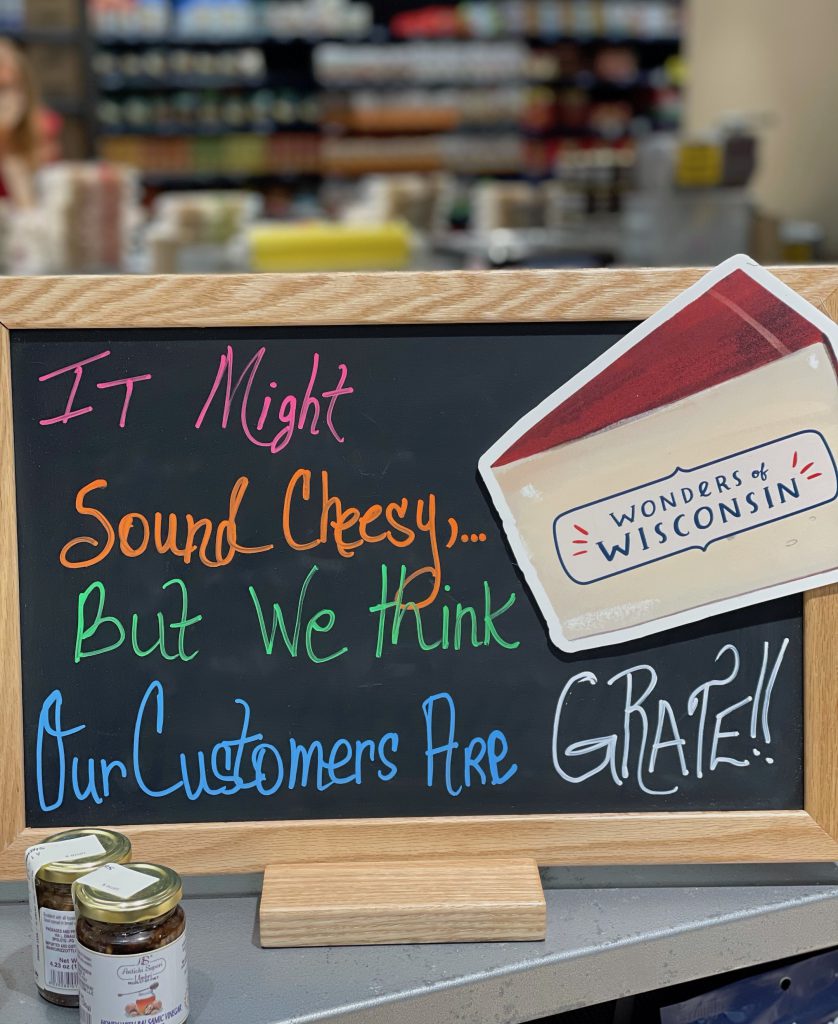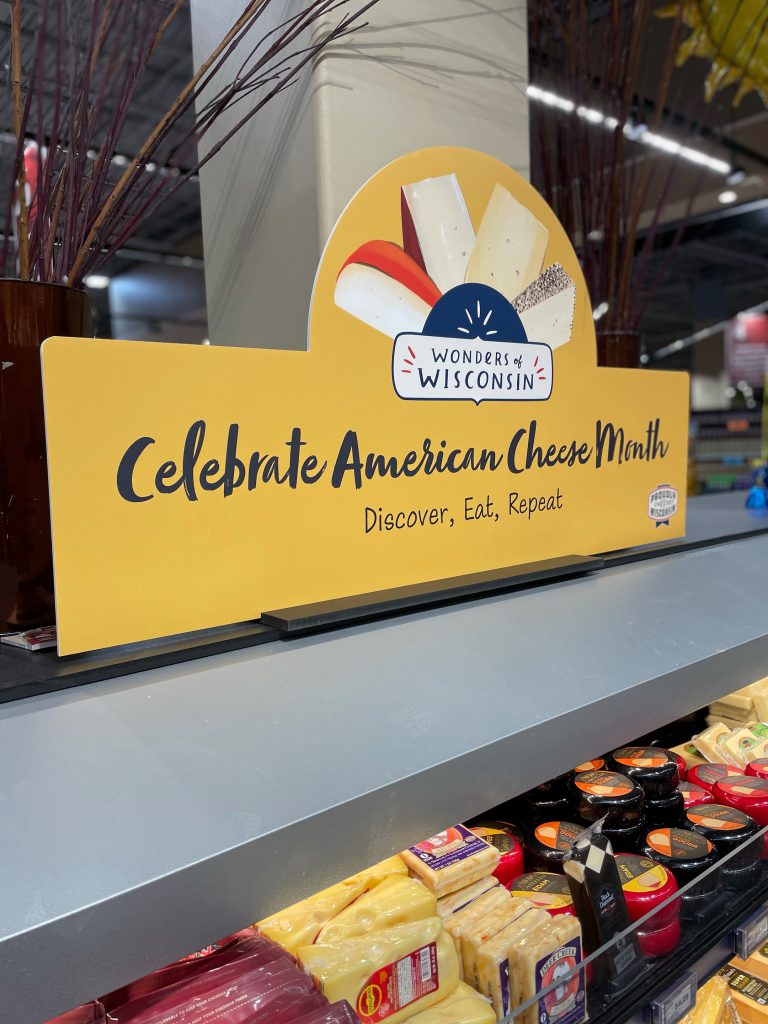 One of our Farms is Belgioioso– Headquartered in Green Bay, Wi. 
Belgioso has a wide variety of cheeses– soft, classic, artisan, you name it! This week we are showing off our Belgioioso Provolone hand cut right off of the torpedo. All Belgioioso Cheeses are all Natural, gluten free and crafted from rBST free milk.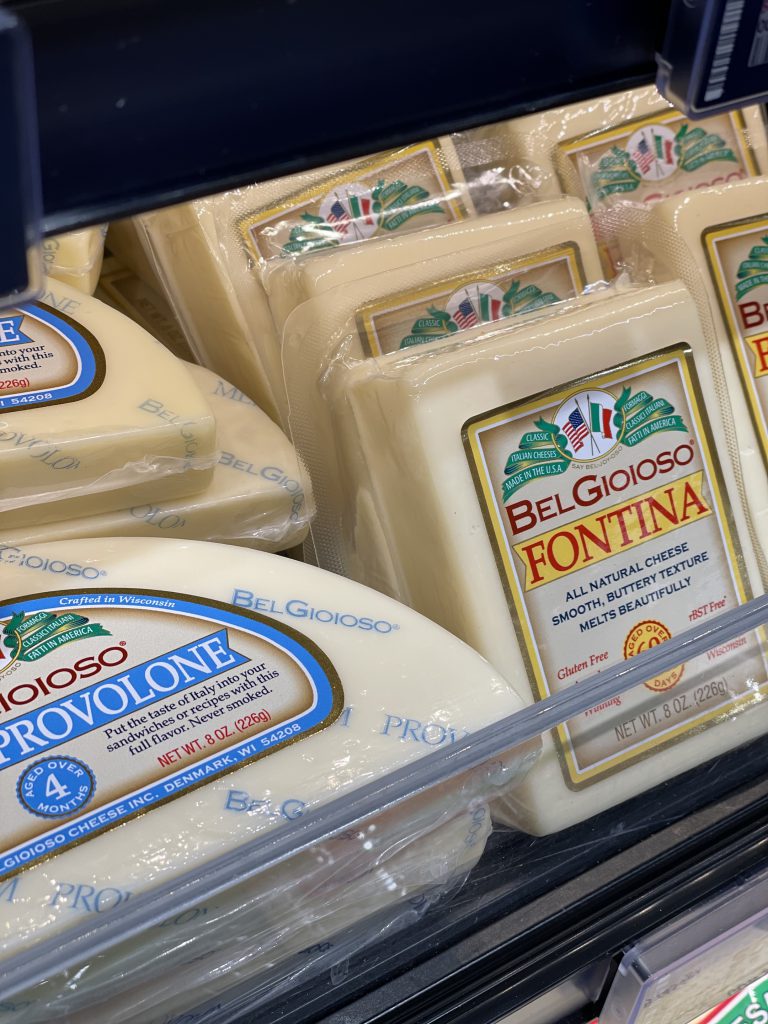 Another one of our Farms is Deer Creek located in Sheboygan, Wi. 
Deer Creek spends a lot of time making their specialty cheeses and choosing the highest quality vats to make their cheeses in. One of their most popular cheeses and one of our favorites is the Rattlesnake cheese. Rattlesnake is a nice medium cheddar infused with a premium gold tequila and Habanero peppers. The warmth and sweetness of the tequila open your palate to the smooth and mellow creaminess of the cheddar. Then an unforgettable burst of heat!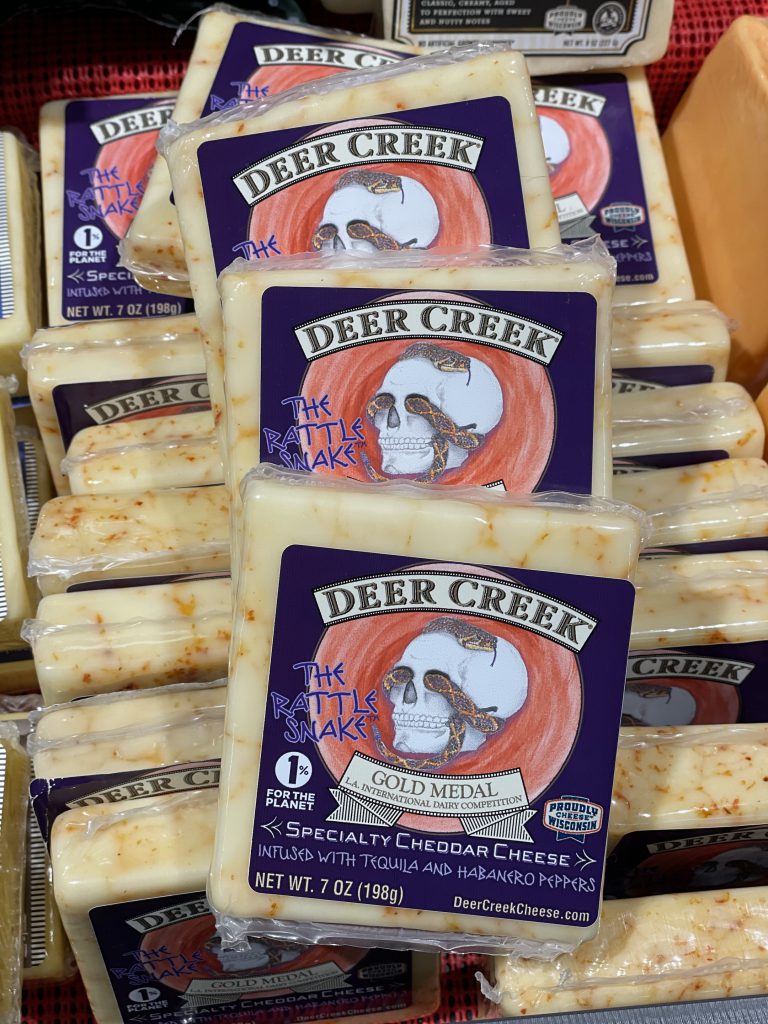 Another one of our Farms is the Sartori Company in Plymouth, Wi. Sartori is a family on their 4th generation Cheesemakers!
This month, we are highlighting Merlot vs Chardonnay, two cheeses soaked in a vat of Wine. Merlot Bellavitano picks up plum and berry notes, while Chardonnay Bellavitano picks up bright and buttery notes. Your preference between these two cheeses could reflect whether you prefer red wine or white wine. We would like to know your favorite!
You have the entire month of May to taste these two cheeses– get familiar and compare them! May 23rd-May 30th each store will have a Ballot Box located near the deli where you should cast your vote on which one you like better. On May 31st, we will pick 1 random winner from each store and that lucky customer will win a Gift bag from Sartori featuring an assortment of their cheeses. (1 vote per customer, employees not eligible. ) 1 winner per store ! Winners will be contacted the week of June 1st and announced on social media.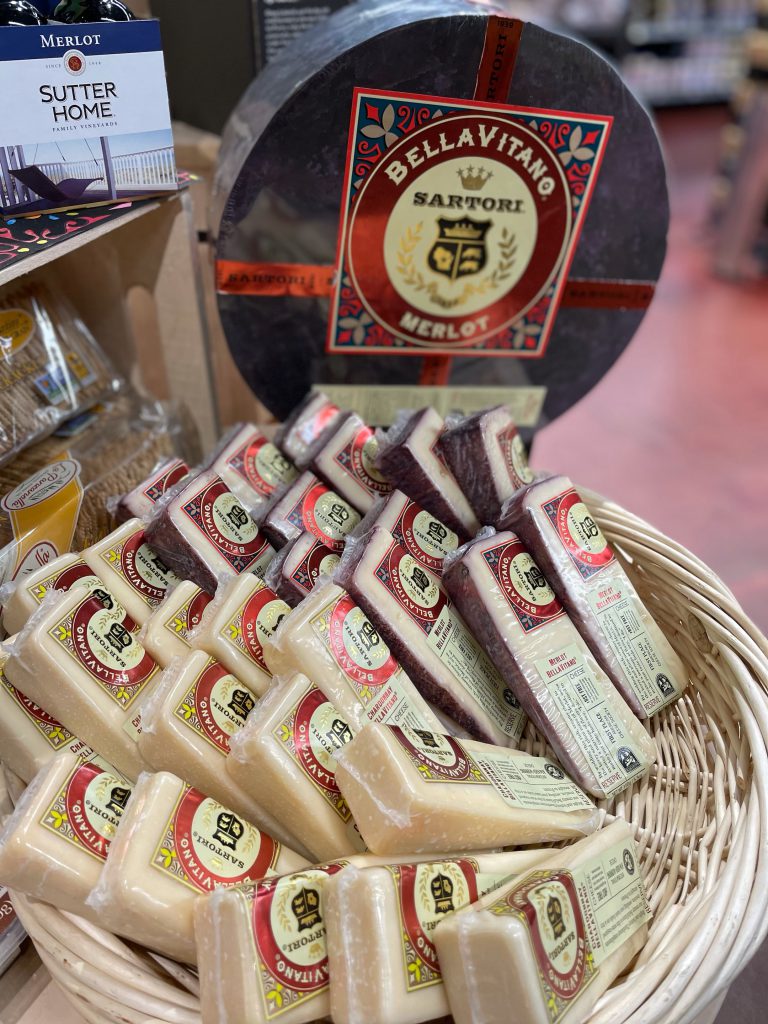 These are just some of our favorites. We like to pair all of these with LOCAL Chicago Salumi's, Sabitino's Truffle crisps and Firehook Crackers!
Let us know your preference of Wisconsin cheeses and don't forget to stop in the store May 23-May 30 to cast your vote for the chance to win a Sartori Gift Basket!
From Our Family To Yours