Serving local communities has been a top goal of ours since we started in 1958. We have a passion to bring fresh food and meals to all of our communities.

With this goal in mind, we have been partnered with Northern Illinois Food Banks for many years.

Northern Illinois Food Banks is a member of Feeding America and their goal is to provide food and nutritious resources to people who cannot get the food themselves and do so with dignity, equity, and convenience.

We donate food items from every department– bakery, meat, deli, produce, etc. These items go to their distribution centers where they are packaged and distributed into local communities. This food will be sent to food pantries, soup kitchens, shelters,and other feeding programs

Another way we contribute is through donation bags with your help. The donation bags are located at the front of each store. The bags contain various types of foods, each bag has a list of the foods in there. You can pick a bag and bring it to the register to purchase it. The bag is then put in a special bin. This bin is collected from various shelters. Each store has different, local food pantries they partner with so we can help to feed our hungry neighbors!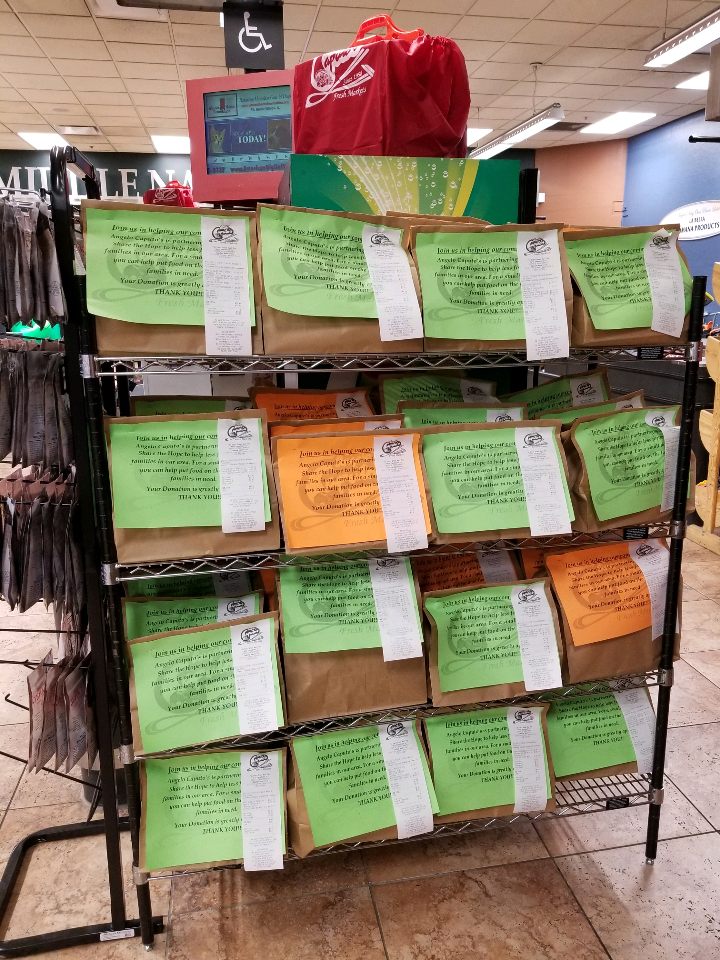 We are so proud to announce that in 2020 we were able to provide 567,739 meals to our neighbors across Illinois!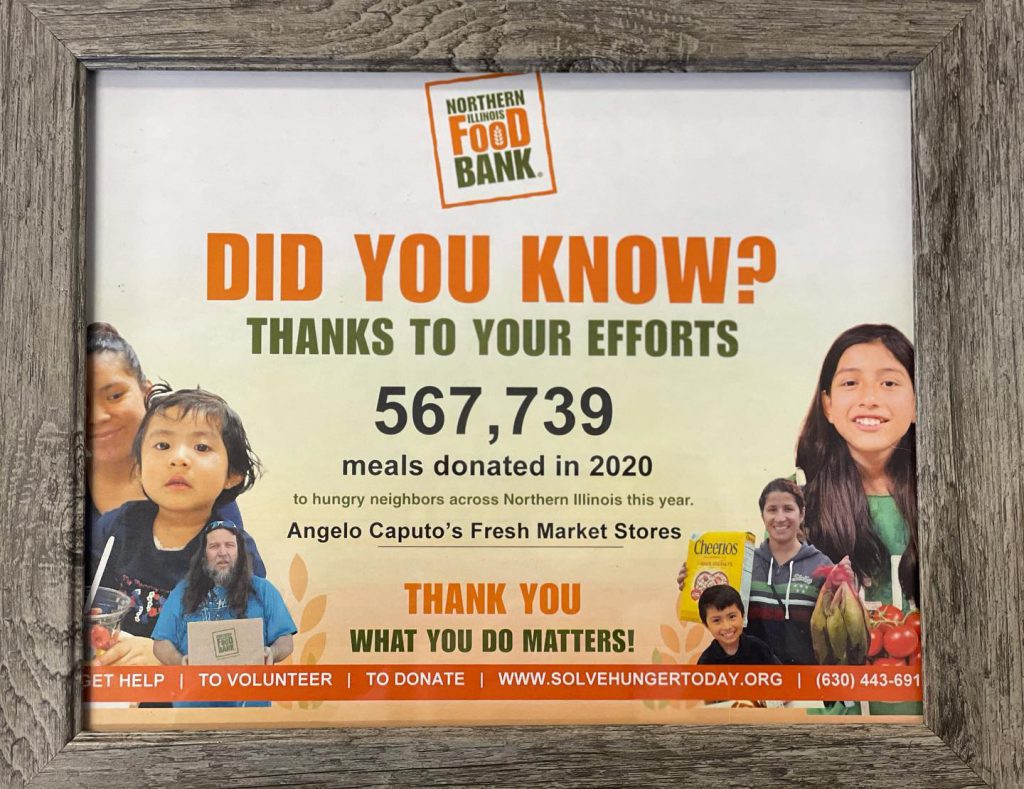 Thank you to all those who have helped us and we look forward for continuing to serve our neighbors!
From Our Family To Yours