Busy schedules mean a shorter amount of time for things like meals. You need food on the table quickly so everyone can eat and go to their meetings, practices, or another obligation that comes up. We've been there and we believe that you should never have to sacrifice a quality meal for the sake of time. Our rotisserie chicken is a go-to on hectic days like these!

June 2nd is National rotisserie Chicken Day which makes it the perfect time to pick one up and taste for yourself!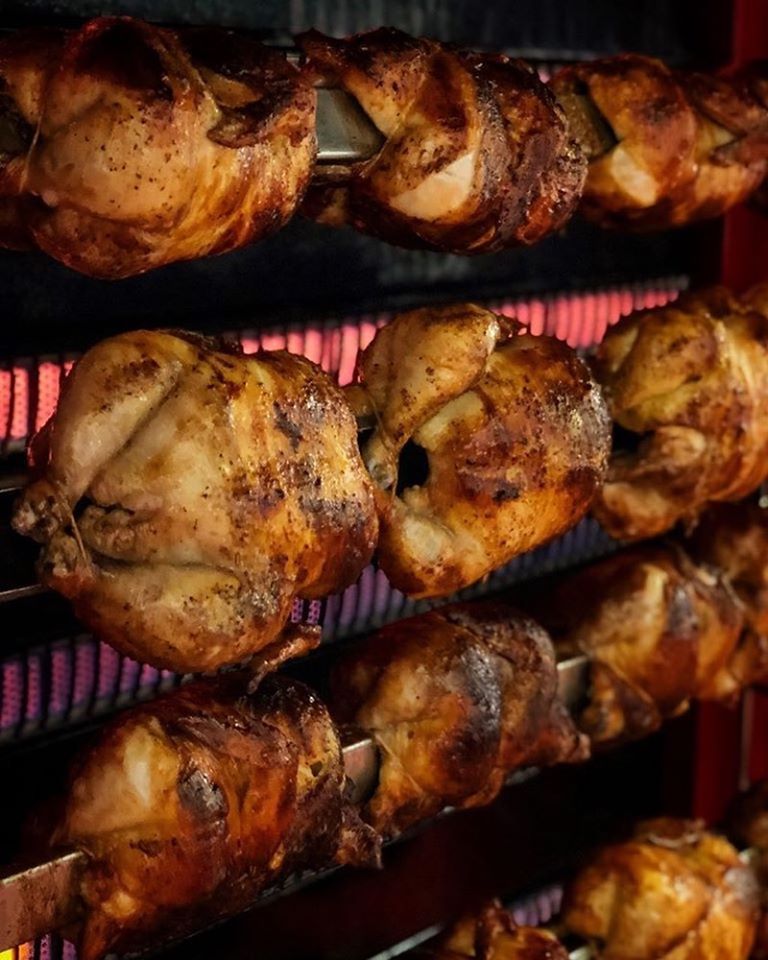 Rotisserie chicken is a chicken cooked on a rotisserie, using direct heat to cook because the chicken is placed next to the heat source. The chickens are put onto rods that rotate to ensure optimal juiciness and cooking. 
You can feel good about feeding it to your family. Our chickens are always fresh and never frozen. There are no added hormones or steroids and they are MSG free. In addition to these benefits, the taste is incredible!
Our chicken is known for its outstanding flavor and juiciness. We season it with a special herb rub. The special seasoning is made with a variety of different herbs and spices to give the chicken a unique and delicious flavor. It is our homemade blend that we took the time to test and develop until we got it to the special blend we were proud to feed you and your families!
We offer three different styles of rotisserie chicken– traditional, Mexican, and jerk. Each different style has a unique flavor profile you can't get anywhere else!
We love using rotisserie chicken in recipes that call for shredded or pulled chicken. Like these chicken & cheese enchiladas! It's delicious and simple!
The Recipe: https://shopcaputos.com/recipe-rack?dishId=e56409f9-a1e8-4ae0-9243-92e36a24b1f3&dishName=chicken-and-cheese-enchiladas
Because the chicken is already cooked, it is one less step for you! Plus, you never have to sacrifice taste for convenience because our rotisserie chicken gives you both! We love to use rotisserie chicken in things like
tacos
buffalo chicken dip
chicken soup
pulled chicken sandwiches
tamales
chicken chili
… Basically any recipe that calls for shredded chicken
Pick one up and let us know what you think!
From Our Family To Yours