Labor Day Weekend is usually considered the end of summer for most people. Kids are back in school, the weather is going to start changing, and schedules are starting to get busy. We can't let summer go without having another celebration! Create some more summer memories with your Labor Day BBQ.
Grilling is great because there are a variety of items you can grill– meats, fish, veggies, even fruit!

Here are 4 great-for-the-grill recipes!
Kabobs
Kabobs are a great way to incorporate many vegetables into your dinner without dirtying a lot of dishes. The grill adds great flavors to the protein as well as the vegetables. We also offer pre-marinated chicken and steak kabobs so all you have to do is put them on the grill and enjoy!
The recipe: https://shopcaputos.com/recipe-rack?dishId=8e85fbfd-f08d-4697-849c-bb942509b56c
Garlic Stuffed London Broil
When you cut into this steak, the garlic and onions ooze out! Your mouth will be watering at just the look of it
The Recipe: https://shopcaputos.com/recipe-rack?dishId=4fb1175b-e80e-4a11-a456-20f863548af5
Grilled Artichokes
The grill adds a delightful, smoky flavor to this veggie! With artichokes being at their peak right about now, it's a great veggie to incorporate into your barbecues! It takes a bit of prep, but is worth it for the taste and nutrients!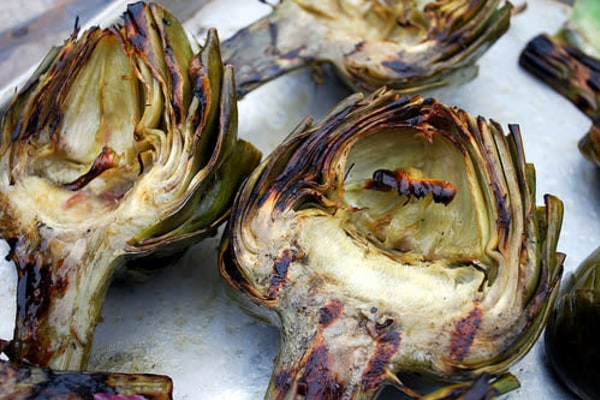 The Recipe: https://shopcaputos.com/recipe-rack?dishId=67b75425-18e9-4745-8a7d-53e718e06aee
Shrimp Tostadas
The flavor combination here along with the amazing contrast of textures is mind blowing. Lime, avocados, grilled shrimp and crunchy fried tortillas…yes please!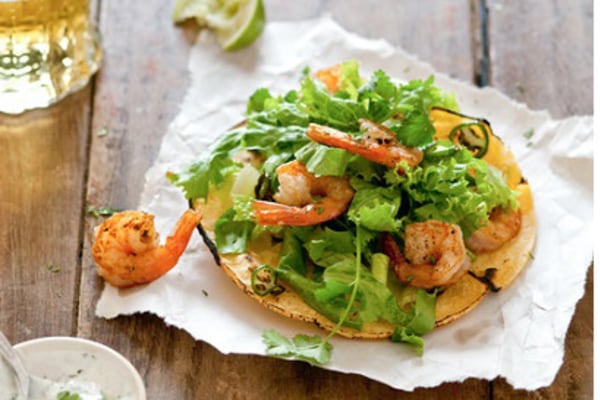 The Recipe: https://shopcaputos.com/recipe-rack?dishId=b8925669-1c17-4872-bf39-8b6695a44dbf
Want to keep it simple with little prep, but still want tons of flavor? Stop by our meat department for tons of options! A few that we think you cant miss? Any of our homemade sausage, stuffed burgers, marinated chicken breasts, and so many more options!
We hope everyone has a safe Memorial Day Weekend. We would like to take this opportunity to thank all those who are currently serving or have served our country, as well as their families. We especially remember the fallen soldiers who gave their lives to protect us. We remember and we honor today and every day.
From Our Family To Yours