Appetizers are always a must at dinner parties. It's the start of the festivities and you know your guests are coming hungry! So start off with a good impression
Check out these 4 mouth-watering and crowd-pleasing appetizer recipes to have your guests begging for more!
Bacon Wrapped Dates Stuffed With Almonds
A little bit of health and a lot of flavor. Dates are a great item to incorporate in your diet because of the natural sweetness. Paired with the flavor of bacon and the crunch of almonds, this easy appetizer is sure to impress!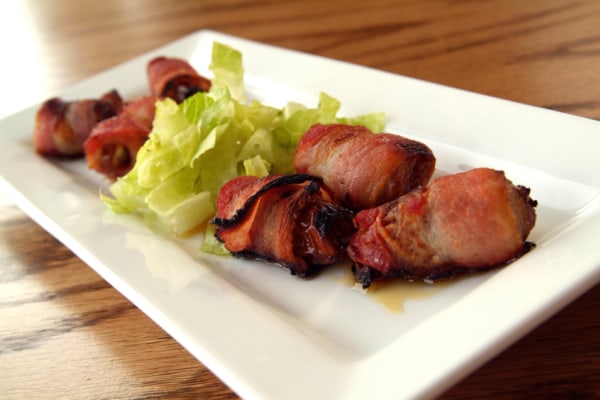 Recipe: https://shopcaputos.com/recipe-rack?dishId=ea5aa8bd-84d0-4932-87e9-575bd3c2caf1&dishName=bacon-wrapped-dates-stuffed-with-almonds
Sweet Potato and Spinach Quesadillas
These quesadillas feature produce in a fun and kid-friendly way that will help inspire kids to appreciate healthy and delicious food! Slip sweet potatoes and spinach into warm tortillas and pair them with sharp cheddar cheese and a flavorful lime-cilantro quinoa. They are quite delicious and will even reheat in a warm skillet nicely.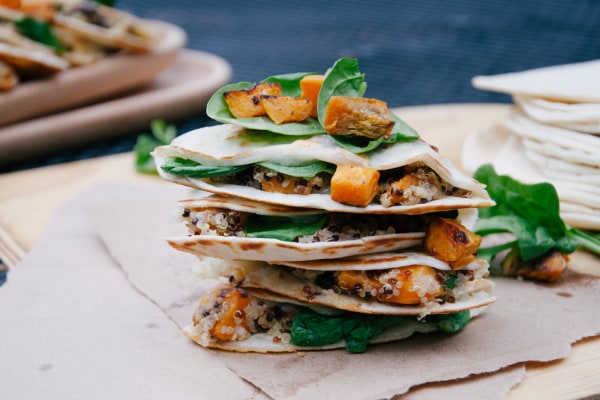 Recipe: https://shopcaputos.com/recipe-rack?dishId=f16a140c-dccf-40e2-ba10-7caac0aea380&dishName=sweet-potato-and-spinach-quesadillas
White Bean Hummus Veggie Dip
This protein-rich white bean hummus is the perfect thing to have ready-made in the fridge. Pair with fresh cut seasonal veggies and crunchy pita chips for a delicious, munchy snack that's kid-approved!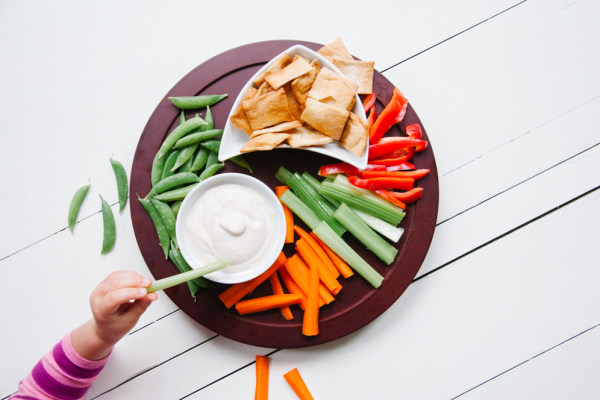 Recipe: https://shopcaputos.com/recipe-rack?dishId=872f44e0-7bce-4348-b50d-c34087d7648e&dishName=white-bean-hummus-veggie-dip
Eggplant stuffed mushrooms
Often made as an appetizer or tapas, Stuffed Mushrooms can also shine as the main component in a vegetarian meal. In this version, eggplant takes center stage alongside the mushrooms and a hearty dose of garlic. Add in some crusty, toasted bread and a salad to complete the Eggplant Stuffed Mushrooms as a meal, or simply serve as a starter course with a unique twist while entertaining.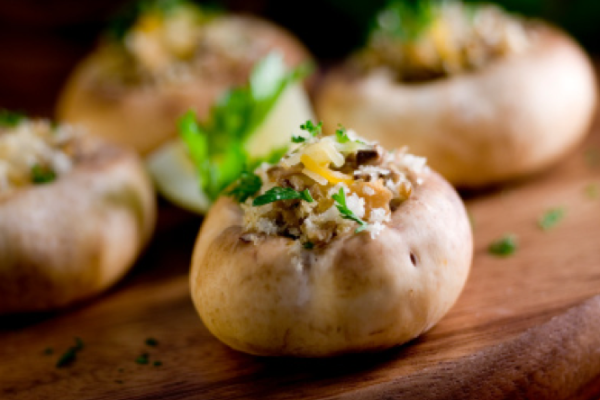 Recipe: https://shopcaputos.com/recipe-rack?dishId=cc365e03-e884-40c6-82bf-79319a57f60d&dishName=eggplant-stuffed-mushrooms
Hosting, but no time to cook? Let us do the cooking! We have an extensive catering menu with everything you may need to make your party perfect. Check out our catering here
From Our Family To Yours