October is Italian National Heritage Month. This month is used to honor the achievements of Italian immigrants in the United States. As a company founded by an Italian immigrant, we are proud to celebrate this month!
Throughout the month, our family will be highlighting some parts of our Italian culture that our extended family of customers can see throughout our stores. From products we carry, to photos hanging in our stores, to little details you may not know– we'll be taking you through bits of our history throughout the month! 
What better place to start than with our newest location whose design was heavily influenced by our past! If you have seen our Norridge store, you may have noticed the unique design. It resembles our recently remodeled Bloomingdale location with its rounded, modern look. Did you know that this look was not just for its unique design, but designed with an ode to our founders and their beginning? These locations were carefully designed after many meetings with an architect who listened to our family's story and wanted to incorporate.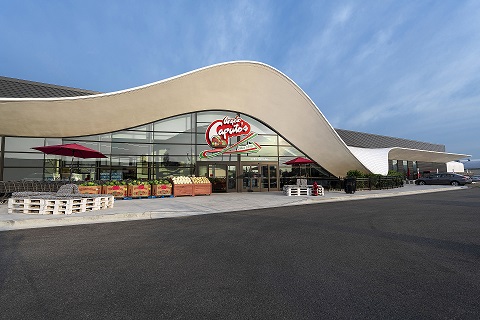 The architect of these locations, Peter Theodore, explains the reason for the design of our Norridge store
"From the rolling hills of Italy to the waves kissing the shores of Mola di Bari, inspiration for this unique store design took shape.

Mindful of Angelo and Romana Caputo's vision of treating their customers like family, the architect builds upon that simple principle. This unique store embraces the founders' vibrancy and energy with forms creating the shell of the structure that seems to defy gravity… stretching upwards to the sky, forcing us to stop and wonder- how is this even possible?

Just as the waves move across the sea, the flowing forms mimic a similar fluidity. The building pays respect to Angelo and Romana by honoring their vision of creating a great experience before, during, and after your journey into the markets. Buoyed by a love of family and a unique customer experience, nuanced into the design, the canopies stretch towards the heavens welcoming Angelo and Romana back, spiritually, to share in the delight of how their daughter, son-in-law, and grandchildren have kept the tradition alive.
Angelo Caputo's Fresh Markets builds upon a legacy started over six decades ago. This building has created a link between the past and the future, and stands as an example that anything is possible if you believe in your dreams." 
So as we enter Italian heritage month, we always keep in mind where and how we started– by a hard working Italian immigrant who started because he wanted to give his future family a better life. We always keep with us the principles instilled in us by Angelo as we grow and continue his legacy.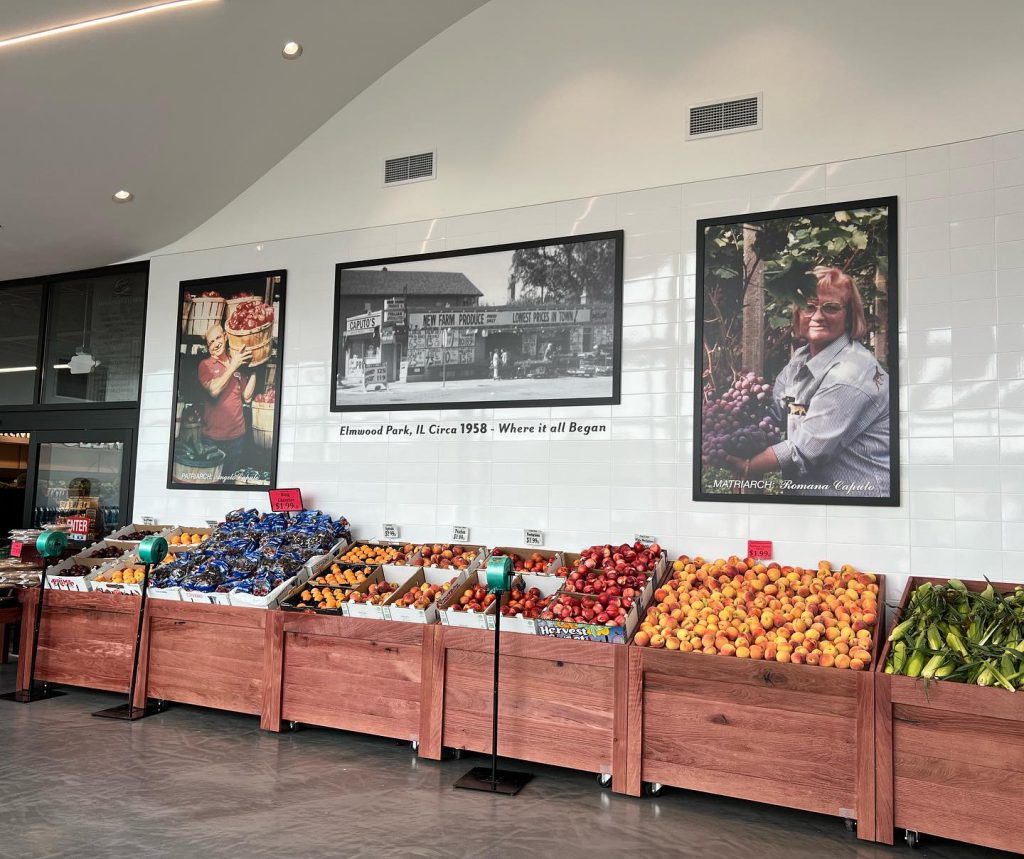 Stay tuned throughout the month for more Caputo's Italian-American history!

From Our Family To Yours