Whether you're looking for an appetizer, a snack or even lunch, this hard italian bread is a solution to all. Native to the Puglia region of Italy, friselle is a twice baked piece of dough in the shape of a ring.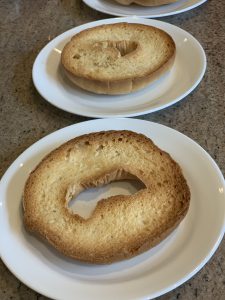 Because friselle is a plain bread, you have a lot of freedom to add different toppings that you love and make it fit whatever you're craving! This bagel shaped food is baked multiple times to make it crunchy. Because it is not soft, so it is always a good idea to soak it– with with water or olive oil- to soften it up and make it easier to eat!
Here are some of our favorite ways to enjoy friselle, either as a meal or as an appetizer to share!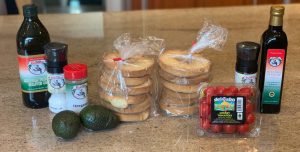 Oil & Vinegar
One way to eat it is a simple dressing!
Toppings you need:
olive oil

balsamic vinegar

salt

pepper

oregano
Start by adding a little water to soften the friselle. Once the water is absorbed, add vinegar and oil. Then season it with salt, pepper, and oregano to your liking.  The balsamic vinegar adds a nice flavor that awakens the plain friselle. This is even good to use as an appetizer because of its simplicity.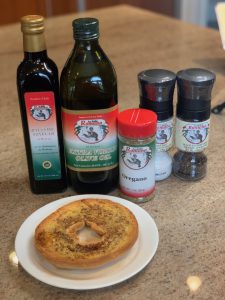 Tomatoes
This version is a twist on bruschetta.
Toppings you need:
cherry tomatoes

olive oil

salt

pepper
Start with putting olive oil on the friselle. While the olive oil is absorbing, wash the cherry tomatoes and slice them. I like to cut them in half slices to make them flat and easy to eat. Douse the cut tomatoes in olive oil and put them on the friselle. Then add salt and oregano and top it with some fresh basil!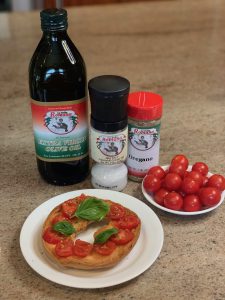 Avocado and Ricotta
I like to think of this as an Italian avocado toast!
Toppings you need:
olive oil

salt

pepper

avocado

ricotta (or any cheese you prefer)
Again, you're going to start by putting a light layer of olive oil on the friselle to soften it. Then cut your avocado. You can cut it in slices or even mash it. Take your ricotta and spread a layer on the friselle. Then add another small amount of oil and top with salt and pepper! Another great cheese for this version is mozzarella or our homemade bocconcini!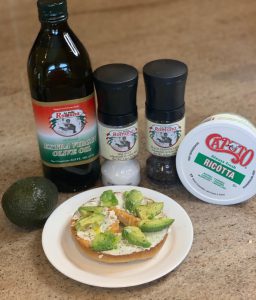 Stracciatella and Tomatoes 
Toppings you need:
olive oil
salt
oregano
tomatoes
stracciatella 
After drizzling your layer of olive oil to soften the friselle, add a layer of stracciatella. You may know stracciatella as the inside of burrata– a creamy and smooth cheese. When you cut the tomatoes on top and add a little bit of salt and oregano, you get a wonderful mix of flavors that will make your tastebuds do a happy dance! While containers of stracciatella are not always available, you can get your stracciatella fix by buying burrata cheese and scooping the inside!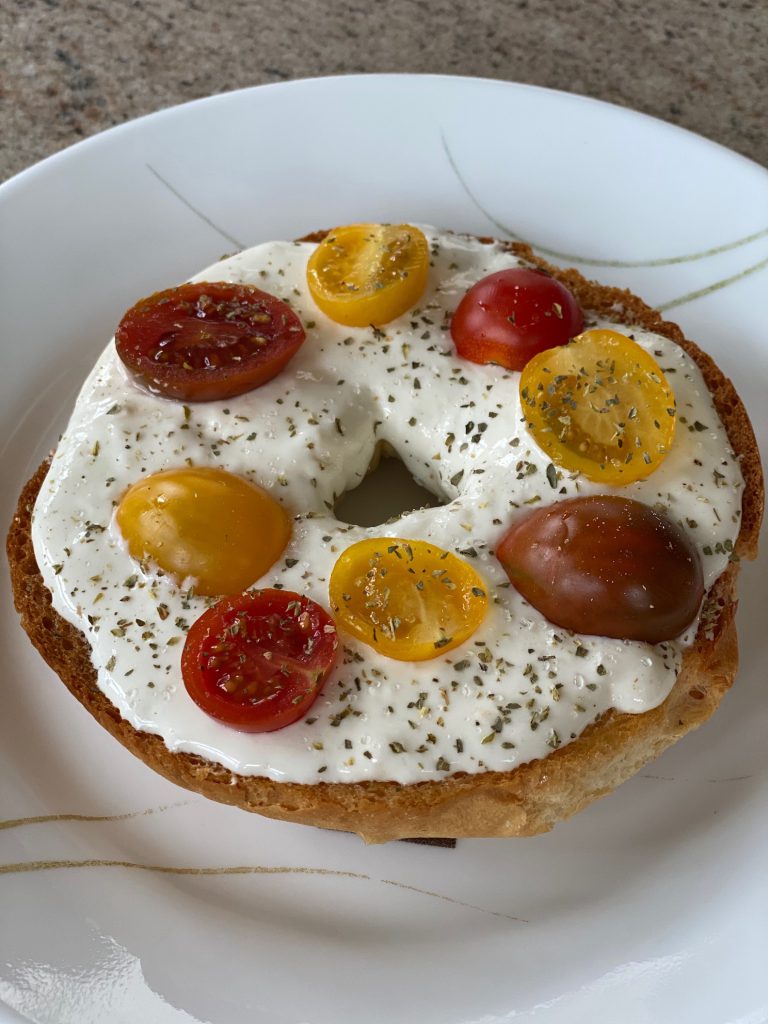 Another good and clean tip is to use spray olive oil! It comes in a can and when you push it, the oil comes out. It allows for precise and controlled sprays which is great for foods like this!
There are so many fun ways to eat friselle and so many different things you can add to it! Do you like to eat it a different way? Let us know down below in the comments!
From Our Family To Yours