If you've ever had burrata cheese, you know that the filling is a creamy deliciousness. Did you know that the filling has its own name and you can get it by itself? This is called stracciatella!
Stracciatella cheese is sweet and milky. It is shreds of mozzarella that are cut and soaked in sweet cream. The great thing about this cheese is that it is so versatile! Because it is soaked in that fresh sweet cream, it has sweet undertones. Even though it is naturally on the sweeter side, what you pair it with can drastically alter the taste.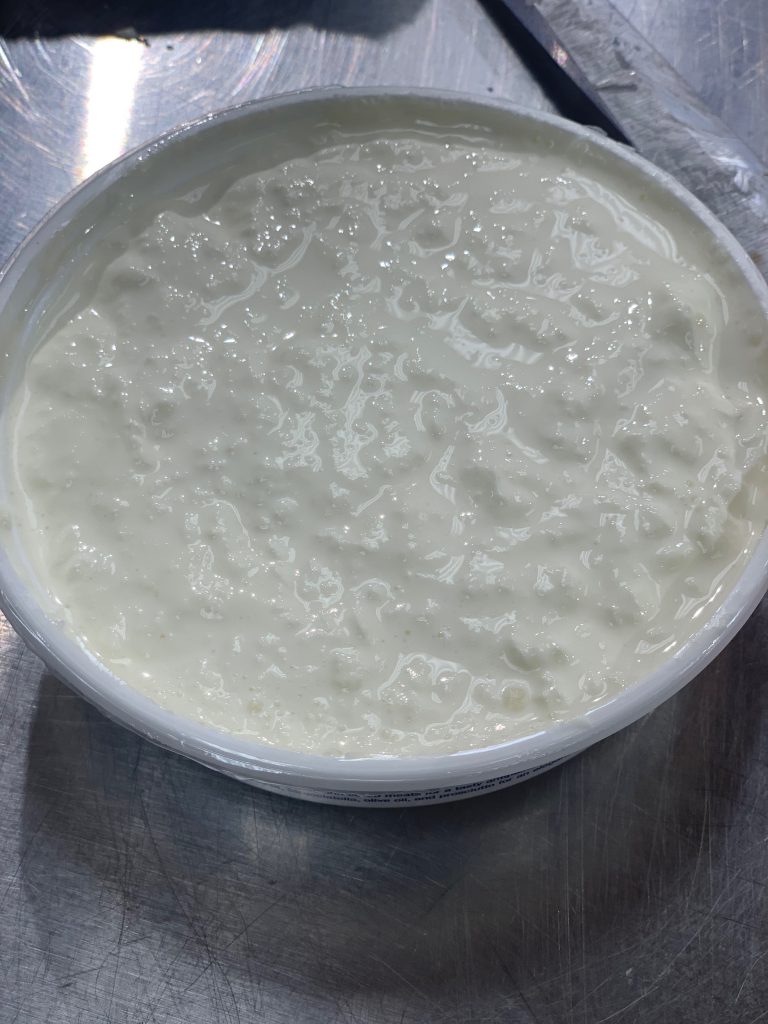 Here are a few ways– savory or sweet– to enjoy stracciatella cheese as appetizers!
Savory
These ideas are based on some stracciatella on a cracker. Our favorite crackers to use are Panzanella crackers. In multiple different flavors of crackers, they can really enhance the flavors you want to bring out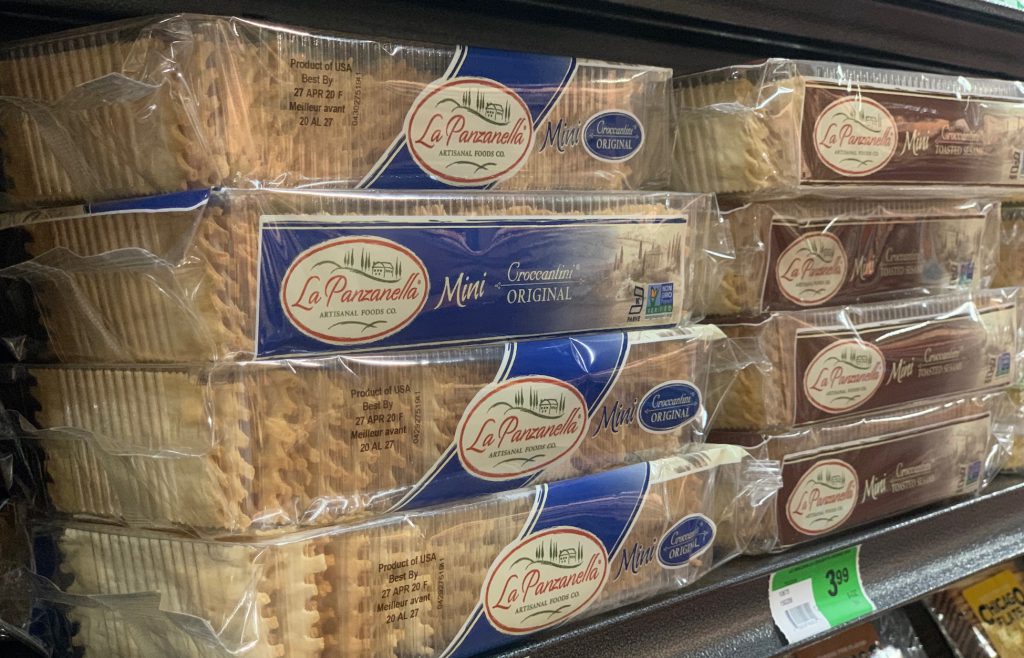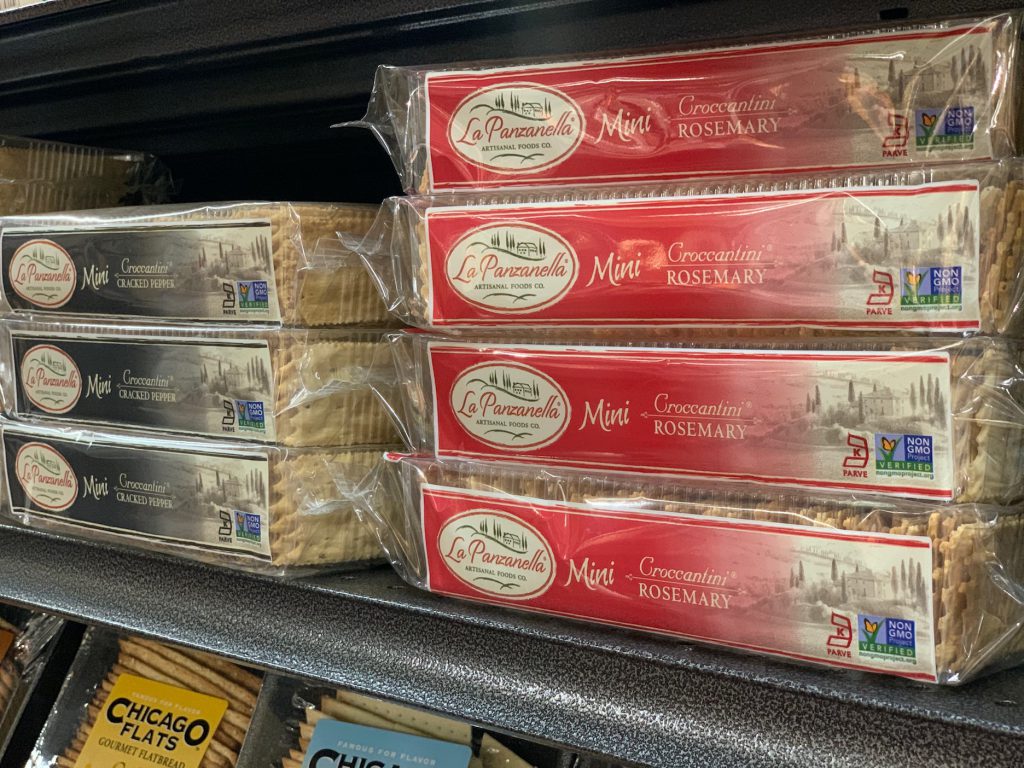 1. Olive Oil
Olive oil is great to put on stracciatella because you can have a lot of fun with it. There are so many olive oils and flavored olive oils that will bring out the best of stracciatella. One of our favorites is lemon olive oil! Try a drizzle of lemon olive oil with a little bit of salt, pepper, and oregano.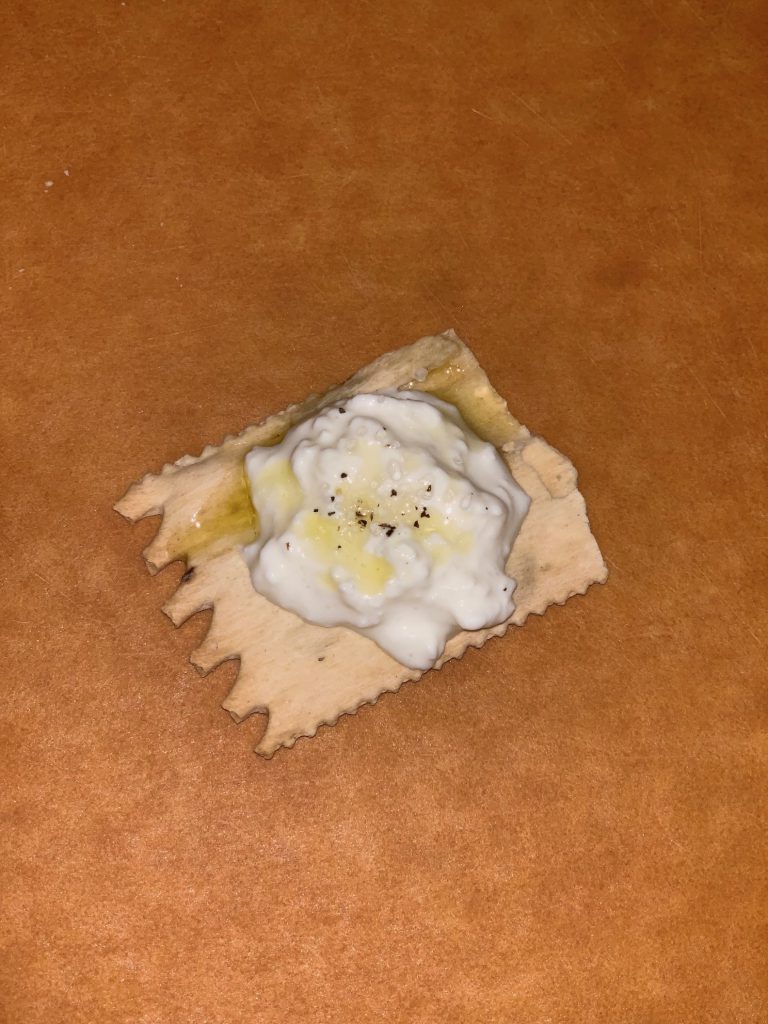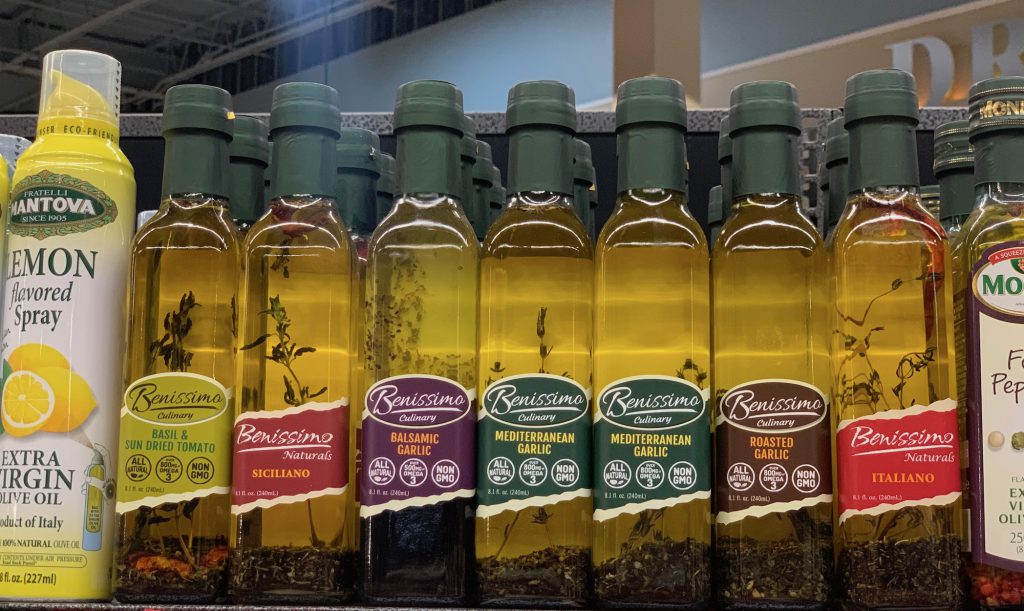 For these next few, we explored our prepared foods and used parts of our prepared salads or foods to pair with the stracciatella and crackers! 
2. Roasted Red Pepper
We cut up a roasted red pepper from the prepared foods department and put that piece on our cracker with stracciatella. It doesn't even need any additional toppings because the pepper itself has so much flavor. The sweetness of the red pepper is toned down by the oil and seasoning it is roasted in which brings out a burst of flavor when paired with stracciatella!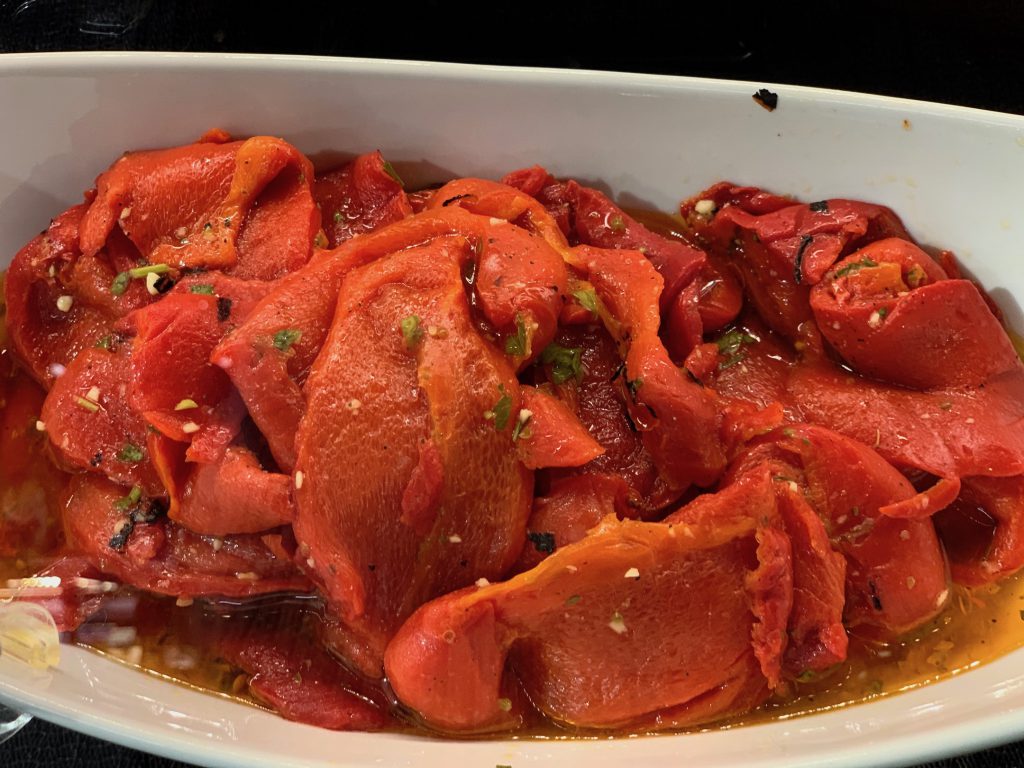 3. Portobello Mushroom and Broccoli Rabe
For this one, we grabbed a marinated mushroom from our marinated vegetables and garnished with a little piece of broccoli rabe. This combo is a good way to add a little bit of everything to your palate.The crunchiness from the cracker mixed with the sweetness of the cheese is further enhanced by the marinade of the mushroom and the soft crunch of the broccoli rabe!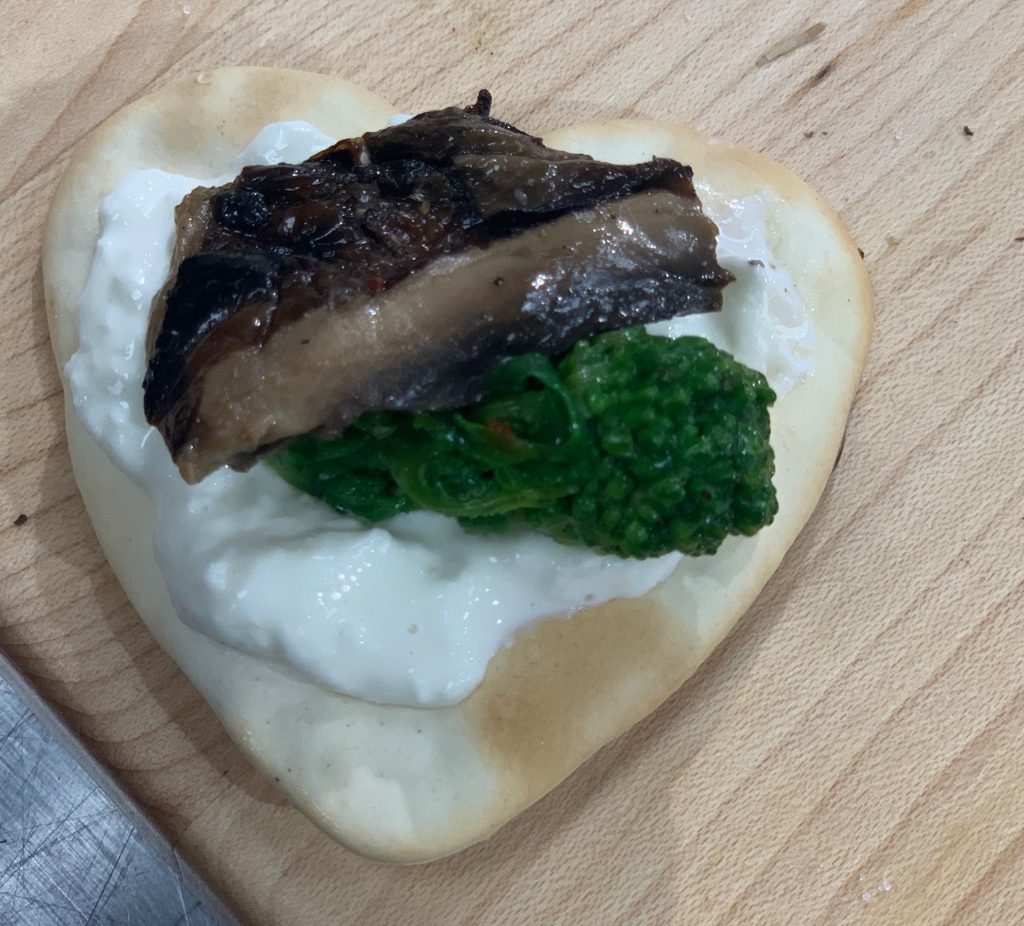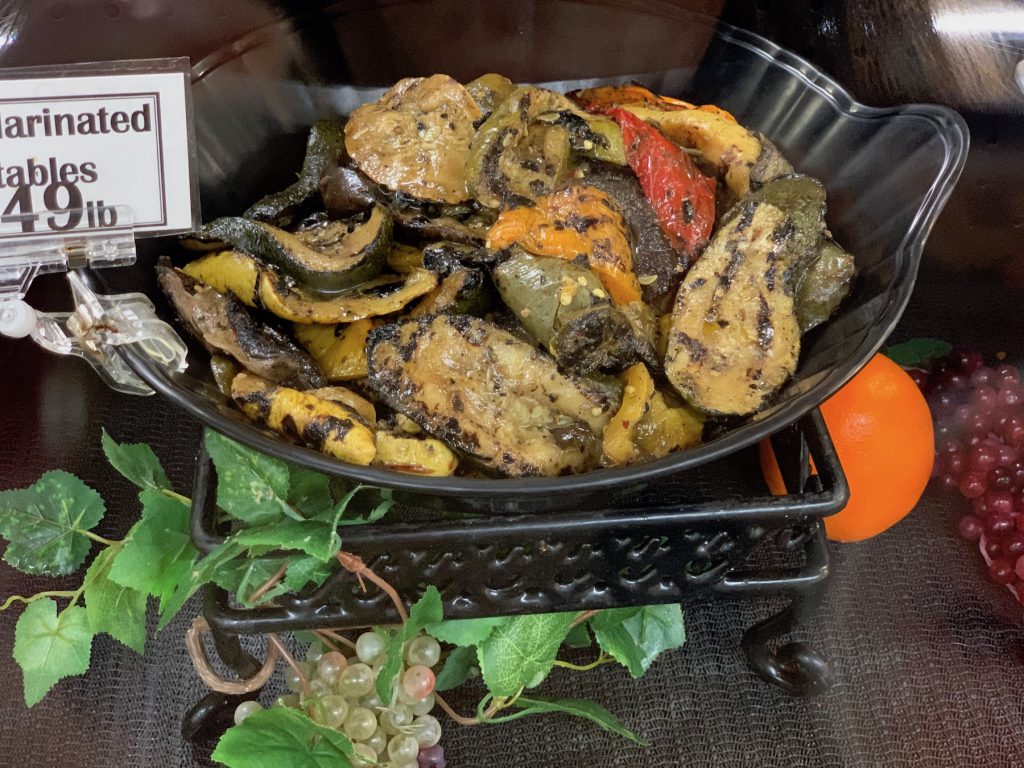 4. Marinated Artichoke
This one doesn't need toppings either and is one of our absolute favorites. We took a little bit of our marinated artichoke salad and peeled some of the leaves which we then put on the cracker with the stracciatella. The marinade on the artichoke mixes well with the creaminess of the cheese and creates a burst of flavor sure to leave you satisfied!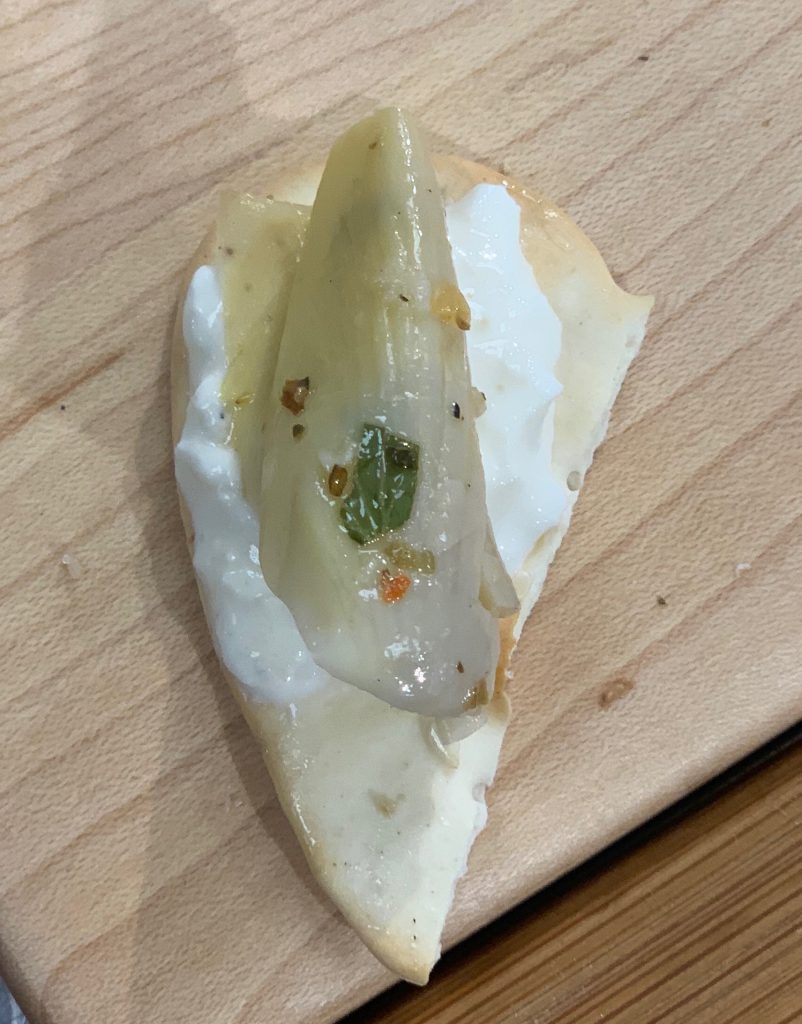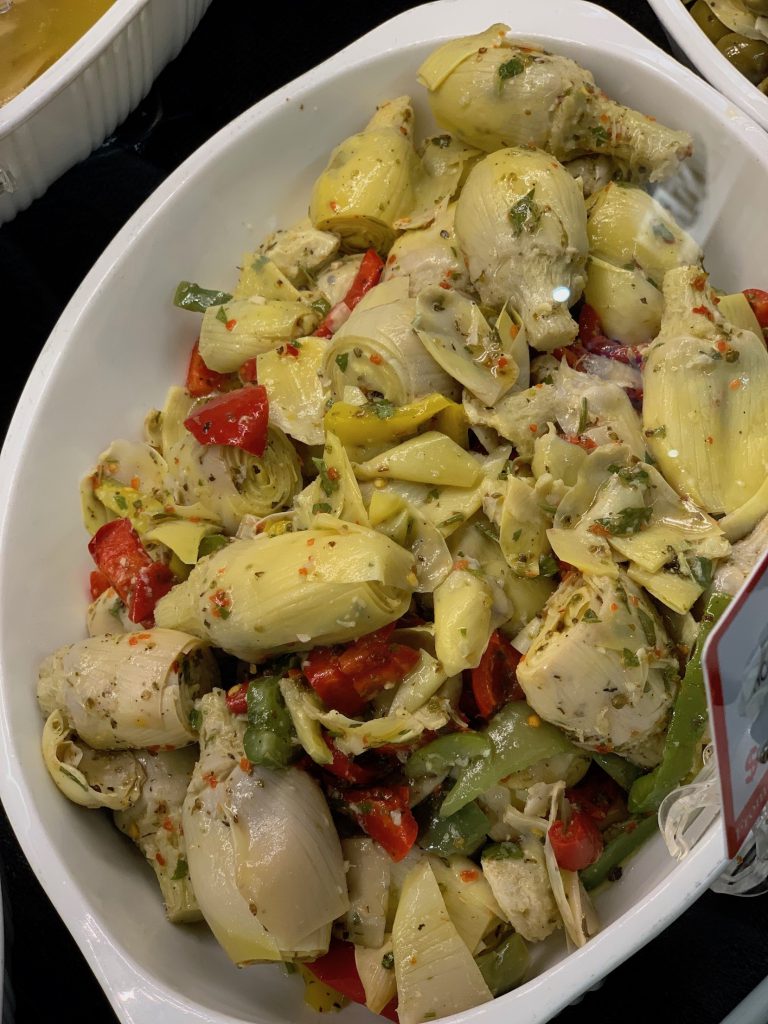 Sweet
When you're looking for something sweet, but not too sweet, stracciatella is the way to go! What you pair it with can make it a simple and satisfying treat!
1. Jams
Much like the olive oil, jams are a great way to adjust the flavor of stracciatella. There are so many different flavors of jams and preserves to pair with stracciatella. Whether a unique flavor or a classic one– most all of them will work with stracciatella. Some of our favorites to top stracciatella with are the fig spread or a cranberry jam!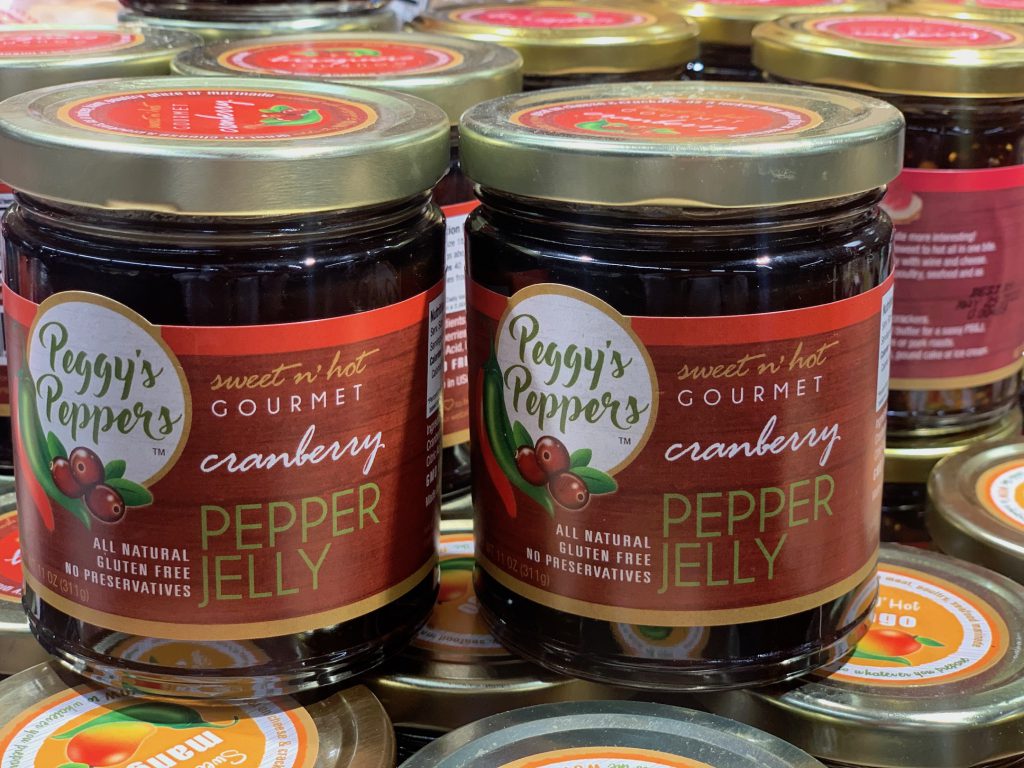 2. Strawberries
We love fruit and we know that cheese goes well with strawberries! Put a strawberry slice on a cracker with the cheese and you have a sweet bite! If it's too sweet, add a drop of balsamic to tone down the sweetness.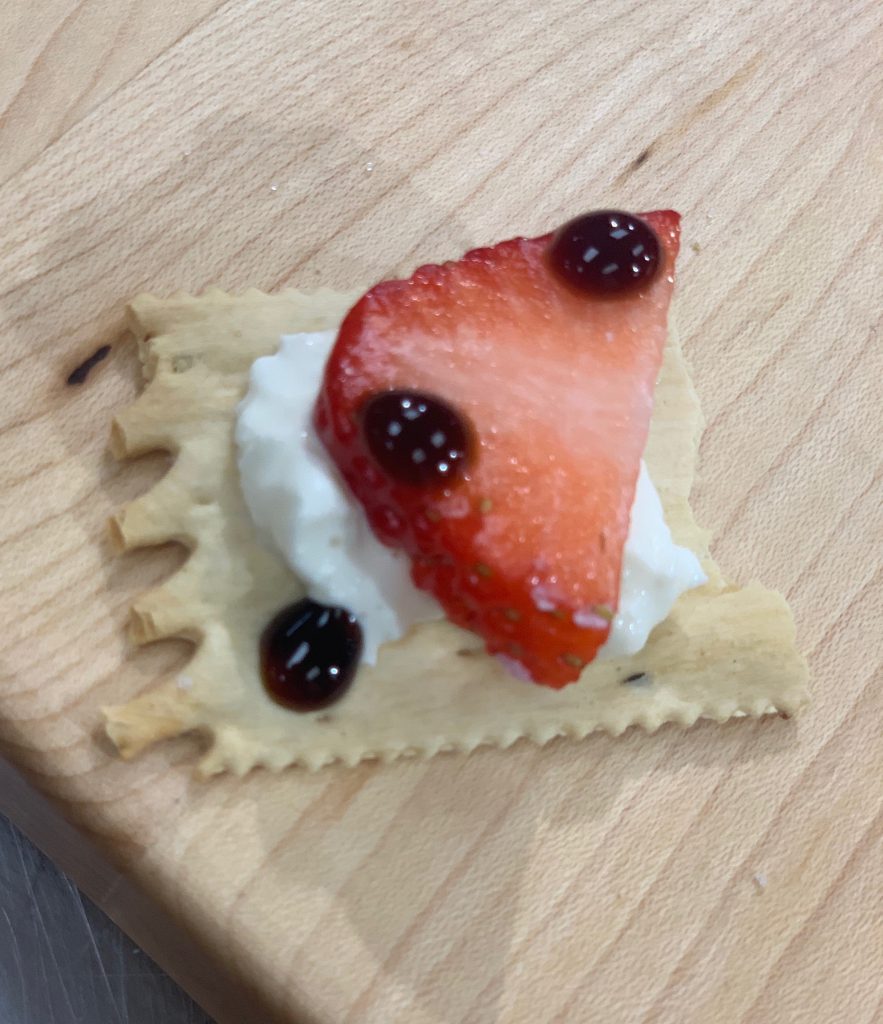 3. Dark Chocolate Cherry Crackers
Using a sweeter cracker is a simple way to alter the flavor. Try stracciatella on a dark chocolate cherry cracker! The understated sweet flavor of the dark chocolate and cherry cracker brings out the sweetness in the cheese. If you still want it a little sweeter, trying adding a chocolate covered cashew for another hint of sweetness!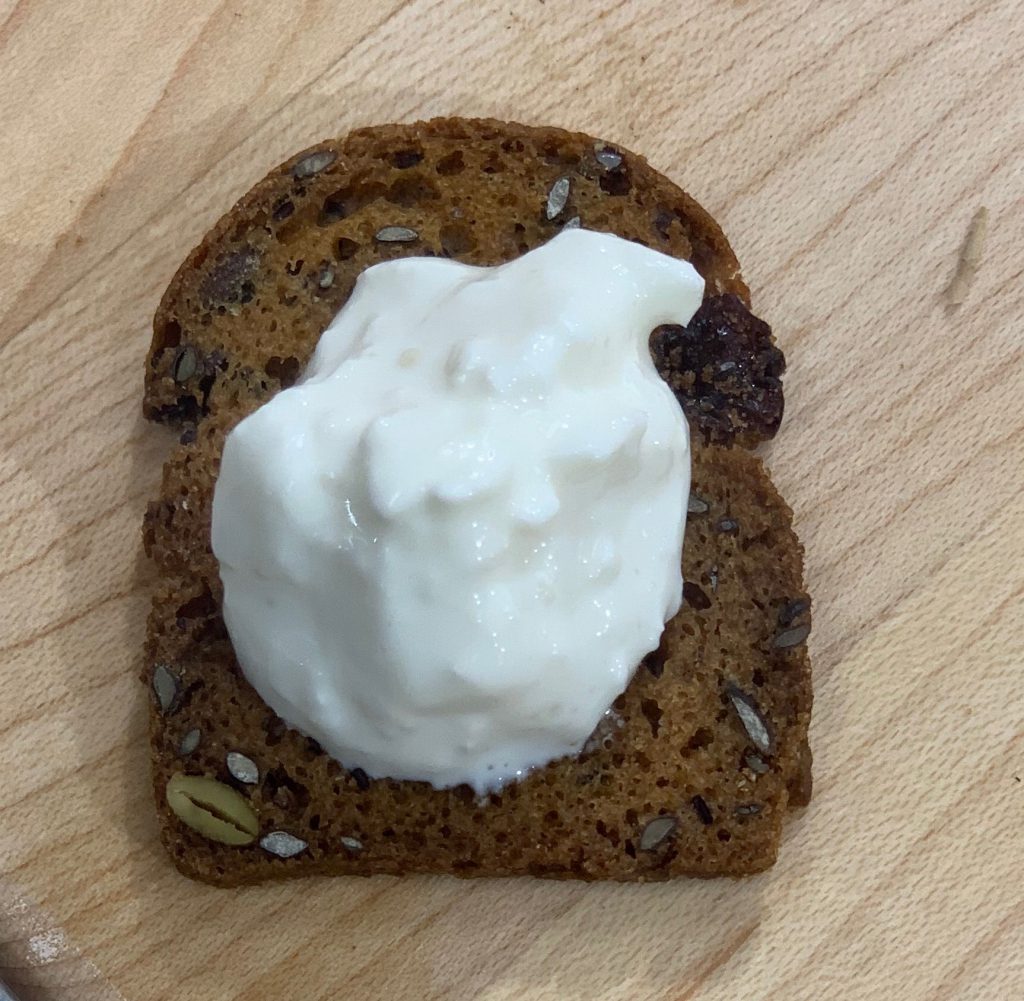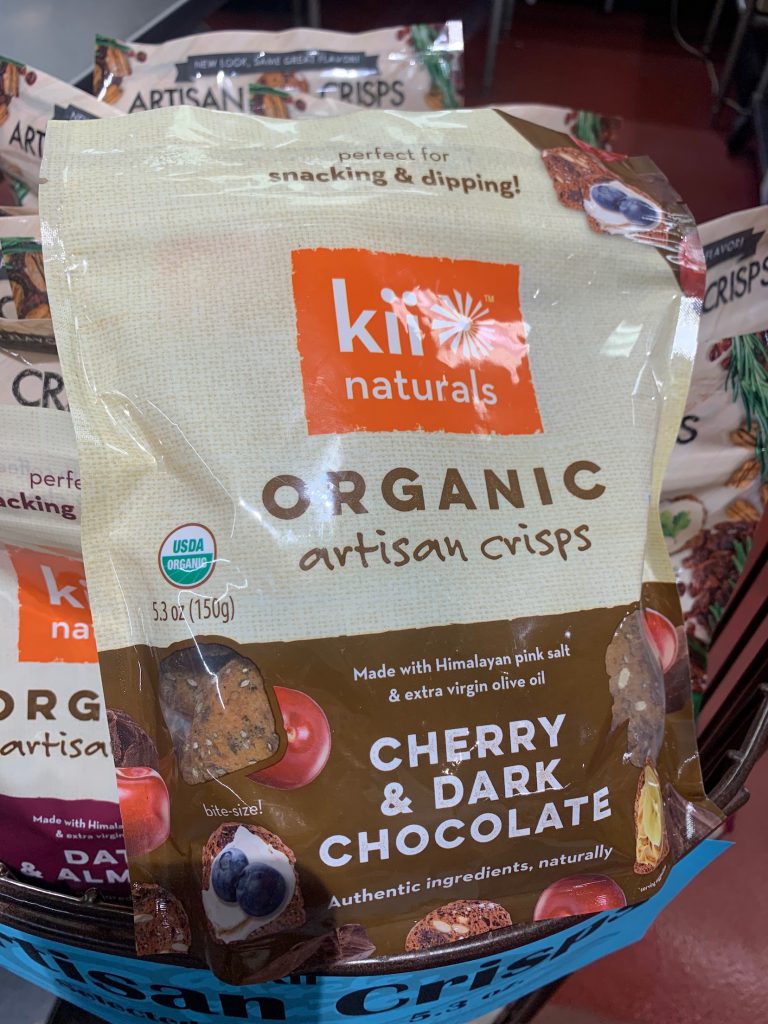 Stracciatella can be used for so much more than just appetizers! Use it to make chicken caprese. Make a pizza- replace your mozzarella with stracciatella and top with roasted veggies or even some prosciutto and arugula. Put it on a piece of friselle with some olive oil, salt, pepper, and oregano.

The opportunities are endless and delicious! What recipes do you use stracciatella in?
From Our Family To Yours