Were you ever indecisive about what you want to eat? You spend so much time looking in the fridge, but can't decide what sounds good. By the time you choose what to eat, you're starving. We've been there and we're here to help. Our new feature The Recipe Rack can help you plan exactly what you're going to make come mealtime.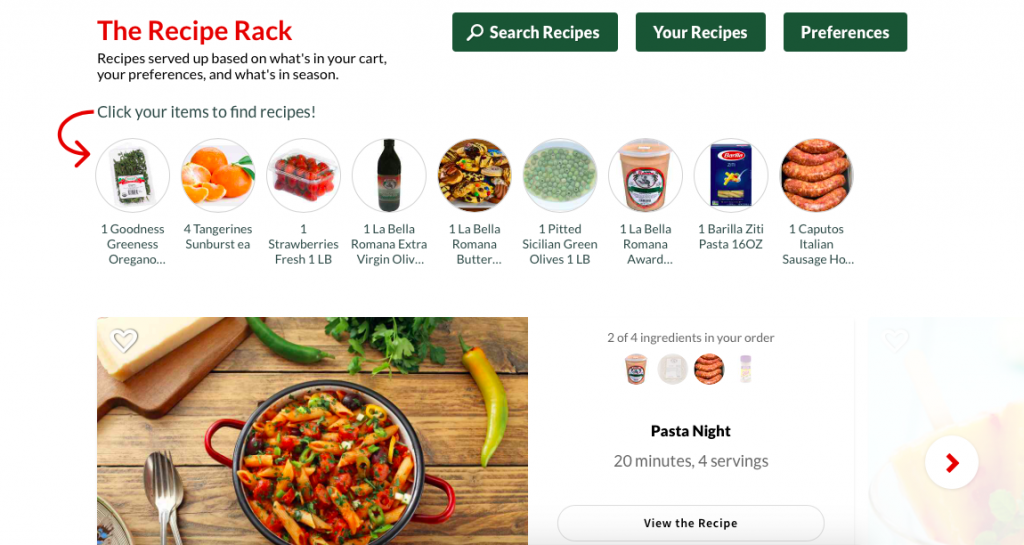 The Recipe Rack is a new feature on our website that allows you browse recipes and do your grocery shopping at the same time! This personalized shopping experience is tailored exactly to you. With custom settings, you can choose your dietary preferences, family size, and more. As you continue to shop, it will get to know you and suggest recipes based on past purchases, favorite brands, and more. Also, this technology will consider the sale items for the week and items in your cart when suggesting recipes.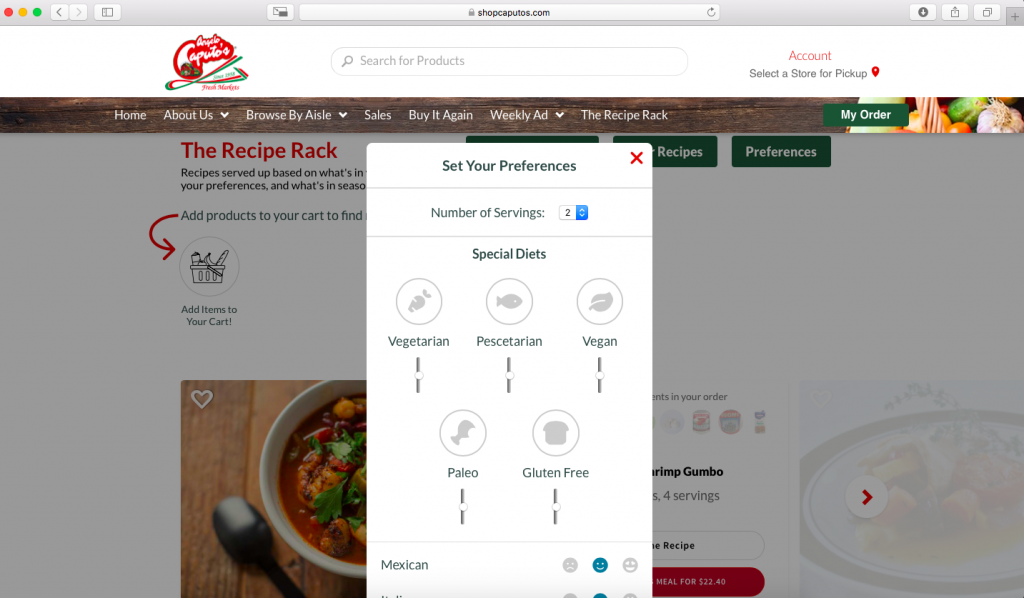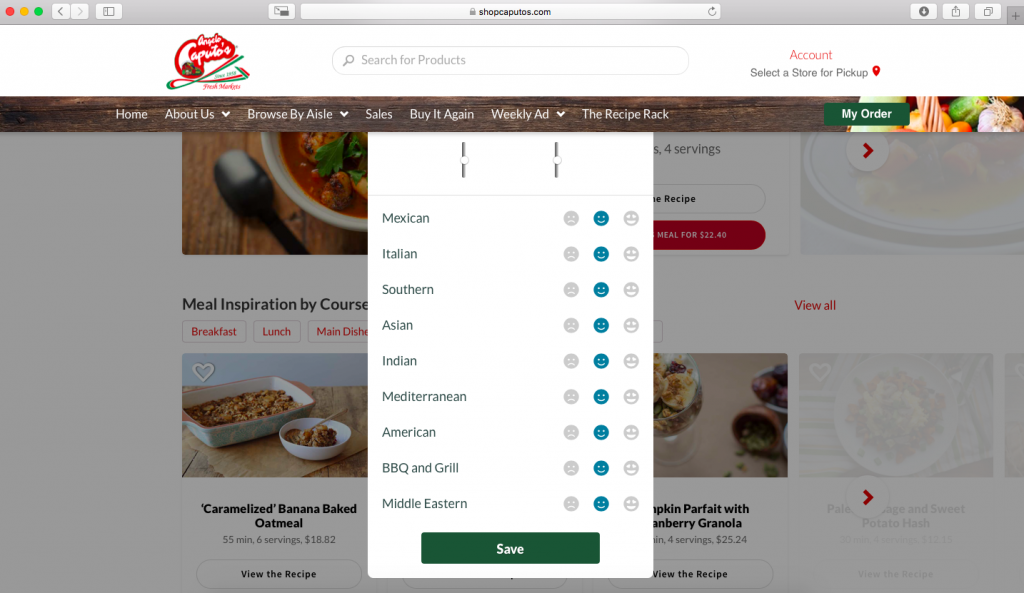 When browsing the catalog of recipes, it is very easy to customize what you want to see. You have the option to search by course, by cuisine, by diet, by ingredient, and more.
Once you find a recipe you want to make, you can view the ingredients and the recipe. This feature also gives you the option to add the ingredients to your cart from the recipe. Whether you need all the ingredients or only a few, you can add it there with a simple click of a button! It also considers items you may already have in your pantry like salt and pepper. The feature does not automatically add those, but they do appear with the option to add to your cart.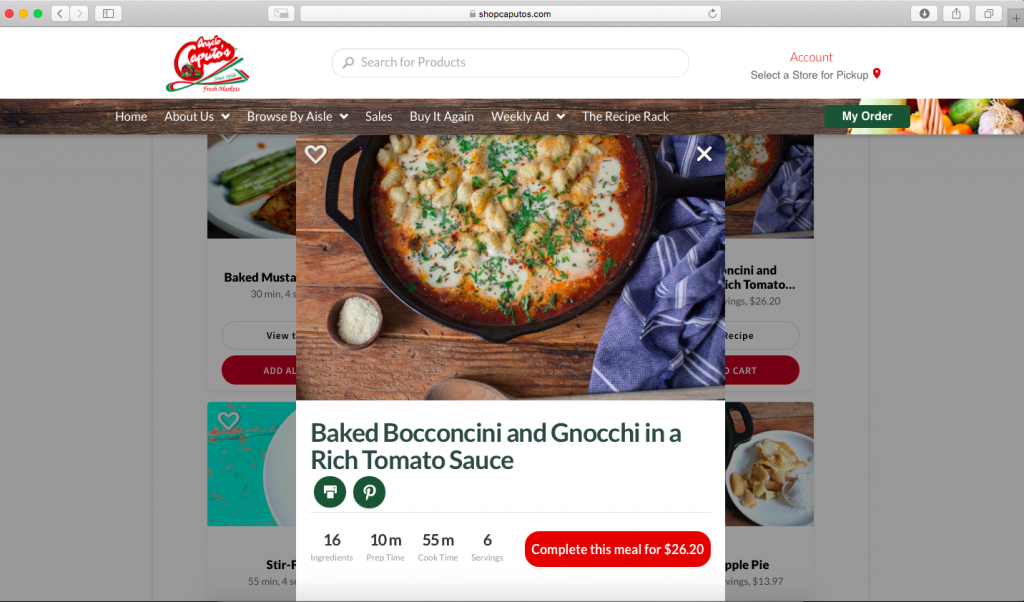 See a recipe you want to save for later? Click the heart in the upper left hand corner and it will be saved to the "your recipes" tab in the Recipe Rack.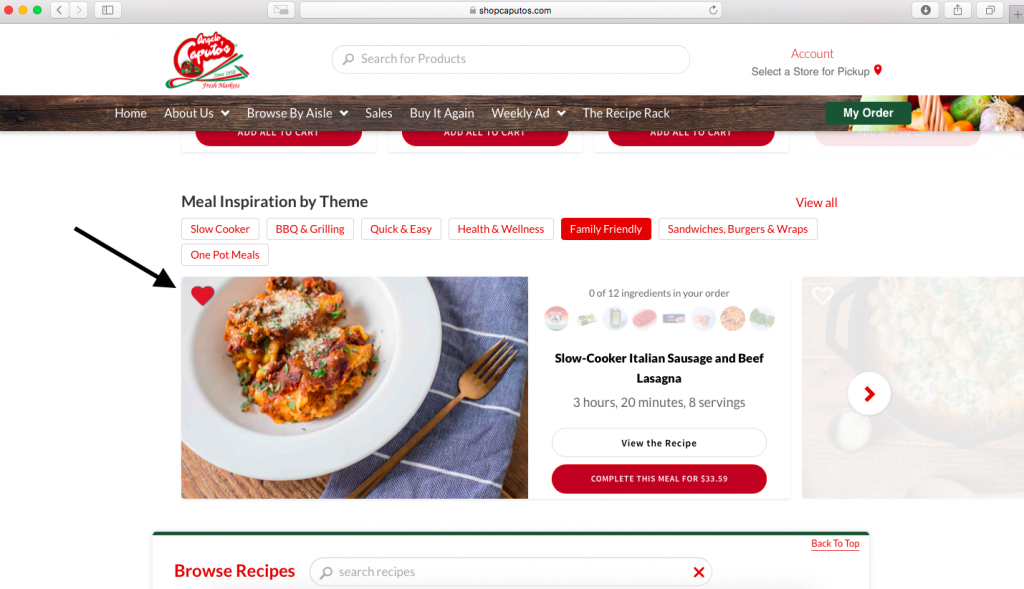 With busy schedules, any time you get to spend with your family is important. A lot of the bonding time is done over meals. The Recipe Rack can take the stress of meal prep away. Easily shop recipes, add them to your cart, then get the items delivered right to your door! Simple and easy!
Need another reason to shop The Recipe Rack? How about a gift card! We are giving away 3 gift cards as part of our ReNEWed You Challenge and Sweepstakes! For this 3rd and final challenge, place an order using The Recipe Rack. You will be automatically entered to win one of three gift cards- a $200 gift card for 1st place, a $100 gift card for 2nd place, or a $50 gift card for 3rd place. You have until 1/20 to place your order.
Click to start shopping The Recipe Rack here! We hope you enjoy!
From Our Family To Yours