Our 60th year in business is wrapping up, but we're still celebrating! We have had so much fun with different celebrations during the year and we still have one left! The final Check Out Caputo's will take place in Addison on December 15th!
Check Out Caputo's is a fun game we will play with the guests in our checkout lanes! We have had one event at each store and will host our final one from 11am to 3pm on Saturday December 15th. The game is very simple and full of lucky winners!
Here's how it works:
Every 15 minutes, one lucky check out lane will be drawn at random from a bingo machine. Everyone in the selected lane will win a $5 Caputo's gift card to use for their next purchase. In addition, they will be given a chance to come up and spin the wheel to win great prizes!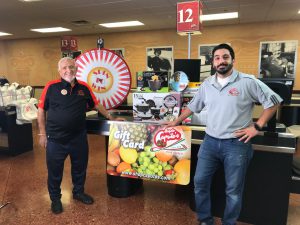 Once up at the wheel, the lucky customers will be asked to pick a number between 1 and 60. If the spin lands on the corresponding even or odd to the number they choose, they win a prize! If the spin lands on the number they pick, they win TWO prizes.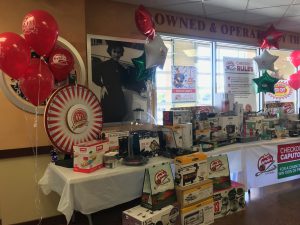 For example, I come up to the wheel after my lane has been drawn at random and pick a number. I choose the number 58. I spin the wheel and it lands on 28. I am still a winner since the wheel landed on an even number and I picked an even number! Because I picked an even number, I get to pick any 1 prize to take home!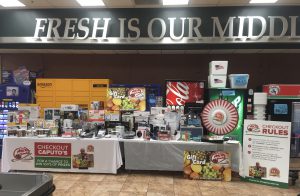 The winners will have a variety of prizes to choose from! The prizes include kitchen utensils, panini makers, blenders, storage containers, and much more! Here are some of our lucky winners!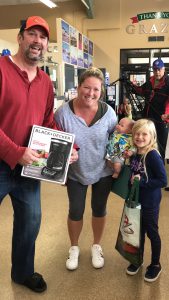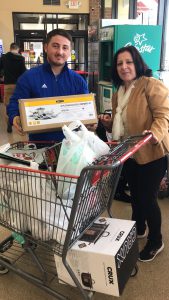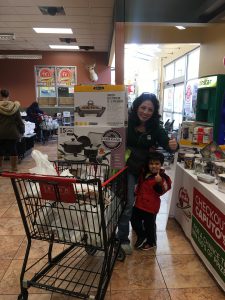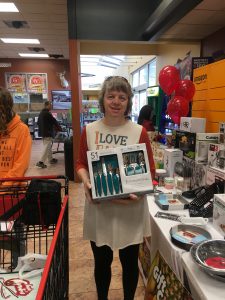 We hope to see you on Saturday! Check out some highlights from our past events here:
From Our Family To Yours!